Description
The PRMS PTA and PRHS PTSA welcomes you to join us as we run, walk, and jog while raising funds for our PTA/PTSA!
This fun run/walk is open to

EVERYONE

in the community and we hope to see you there!!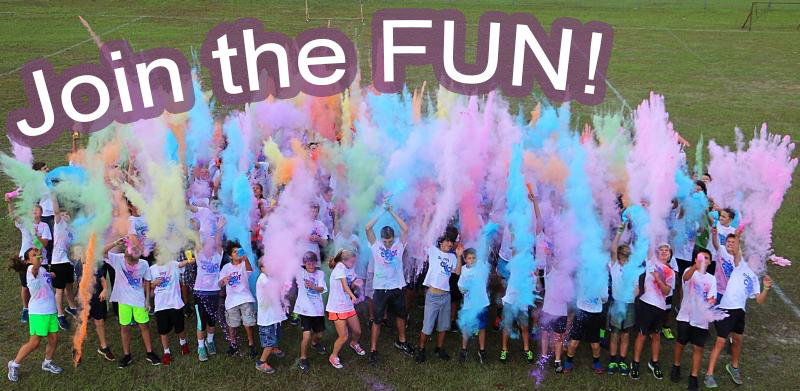 The My School Color Run is an untimed fun run/walk featuring a 5K course. Throughout the course participants will experience color splash zones where they'll be doused in color and end with a final color toss celebration!
Check in starts at 9:00am
Run begins at 9:30am
REGISTER EARLY!
Registration includes a race bib, color packet, and t-shirt only if you sign up before 9/6/16.
You can pick up your race items on September 16th, 2016 at Pearl River High School Pirate's Cove from 3:00 - 7:00pm or on race day.
Paper registration forms are available upon request.
Please be sure to register by 9/6/16 to guarantee that you'll receive a race bib, color packet, and t-shirt!
Course Information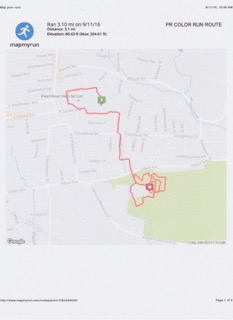 Start at the Pearl River High School campus along the fence by the modified football field. Travel along the fence and behind the tennis courts up through the parking lot. We will exit the high school campus at the main entrance. Make a left onto E. Central Avenue towards Oriole Street. Make a right onto Oriole Street towards Orangeburg Rd., crossover Orangeburg Rd towards Lois Drive. Continue on Lois Drive toward Montgomery. Make a left on Montgomery there will be a water station on this street, then a right onto Oldert Drive. Continue on Oldert then cross over Gilbert Avenue into the Middle School campus. Continue in the Middle School Trail. When you come out of the trail at the softball field there will be another water station. Upon completion of the trail make a left to travel down the driveway to the softball field where you will reinter the grass. At that area and will do an "S" like figure then finish behind the baseball field. The final color burst is behind the concrete structure.


EVENT PARKING IS AT HIGH SCHOOL AND PEARL RIVER NAURAUSHAUN SWIM CLUB.
Runners start at 9:30 walkers at 9:45