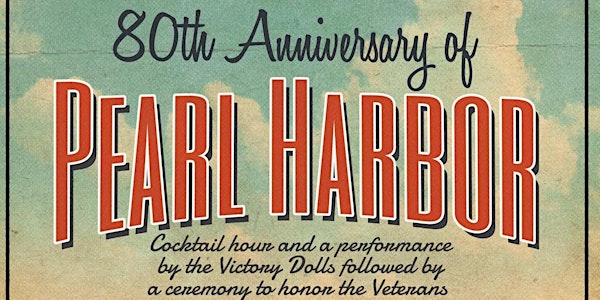 Pearl Harbor 80th Anniversary "Fan" club to greet our oldest Veterans
Pearl Harbor 80th anniversary celebration will be held at the Mizner. Celebration will start with "Fans" greeting the Vets.
When and where
Location
201 Plaza Real 201 Plaza Real Boca Raton, FL 33432
About this event
Fans will greet these oldest veterans at the entrance to Mizner Park Cultural Center with flags, placards, balloons, cheers and tears - from both Veterans and Fans. For many of these Vets, this will be their last big event recognzing their service to the US and the World.
The ceremony is designed to transport these Vets back in time to when they were young, strong and saving the world. You can serve those who served by being a Fan. You'll be able to tell you children and grandchildren about the time you cheered WWII Vets.
It will be an amazing event. Please join us.