Description
Ladies and Gentlemen,

It is that time of the year.
Peanut Labs and Gamify would like to invite you to 'The Afterparty' on the first day of GDC.

Come join us, have yummy appetizers and meet the heavyweights in Silicon Valley.
You DO NOT want to miss this party & the surprises that we prepared for you!
Bring your cards, you'll need them for the raffle!
Stay tuned for the announcements...


We are looking forward to seeing you there!
Feel free to spread the word!

Cheers,
Peanut Labs & Gamify

*Food: Complimentary (First Come First Serve)
*Drinks: Cash Bar
* Tickets are transferable but NON-Refundable.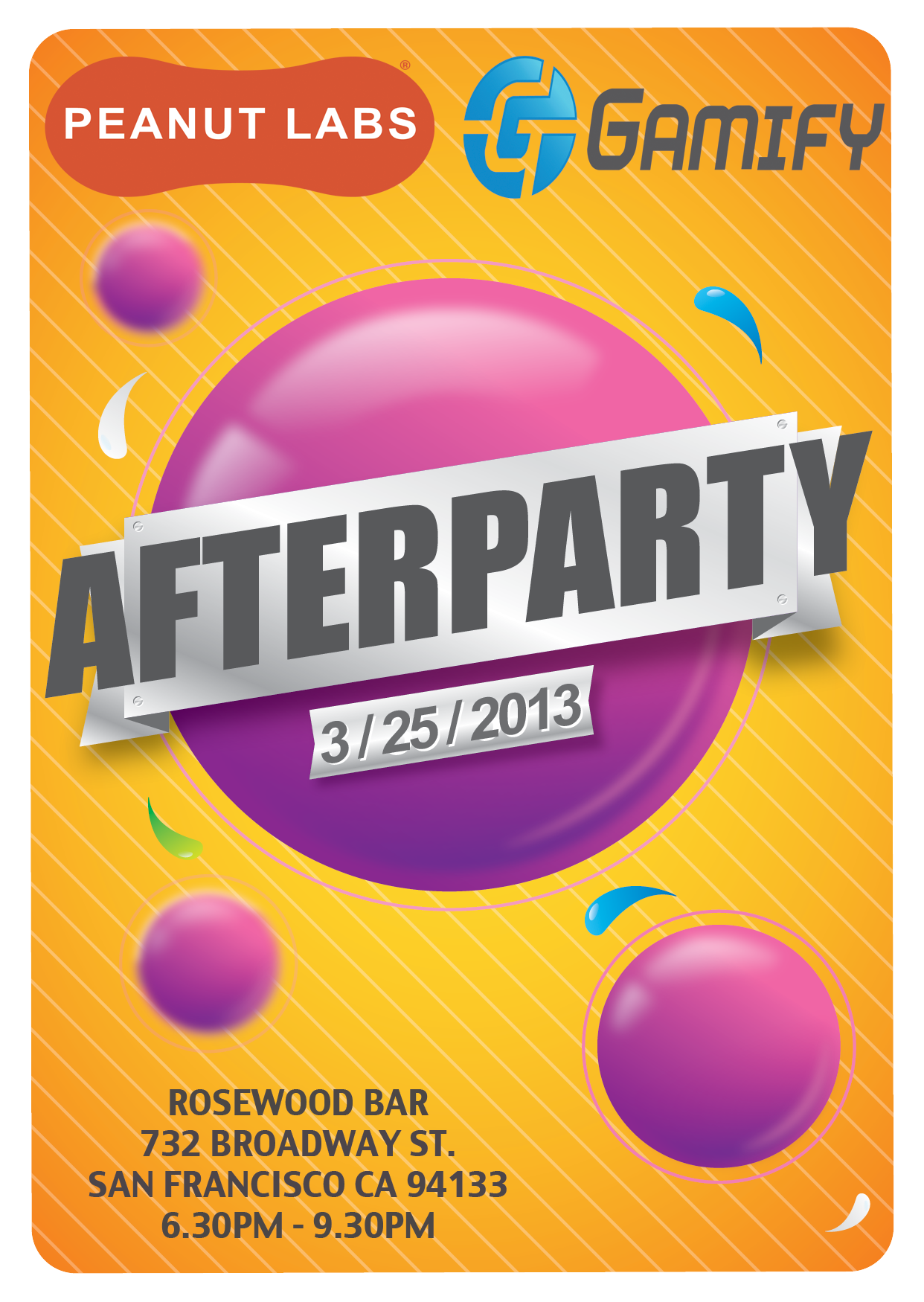 Organizer of Peanut Labs & Gamify - GDC AfterParty
Peanut Labs is an innovator in online market research, monetization and advertising. We understand the science behind connecting people and delivering industry leading results. We match online consumers who are interested in voicing their opinions, trying products and discovering new websites with companies seeking insights, engagement and new customers. And we do it all in a way that is fun, relevant, and most importantly, rewarding for everyone.Since 2007 we've served millions of online consumers, worked with thousands of researchers, advertisers and online communities of every size.