Actions and Detail Panel
Peak Experiences of Your Infinite Self
Fri, May 5, 2017, 7:00 PM – Wed, May 10, 2017, 8:00 AM MDT
Description
Experience a Blissful, Intensive 6-Day Retreat to Think, Breathe and Move in New Ways to Quench Your Thirst for Living Your Fully Expressed Life.

Are you deprived of the health, wealth, and love that come from
fully expressing your deepest, true self?
At the Peak Experiences of Your Infinite Self Retreat, you are part of interactive presentations, workshops, and excursions. You have the time, space, and expert guidance to release, heal and replace old habits, limiting thoughts and doubts. Be prepared to come away with more trust, courage, hope, and inspiration to express your unexpressed self.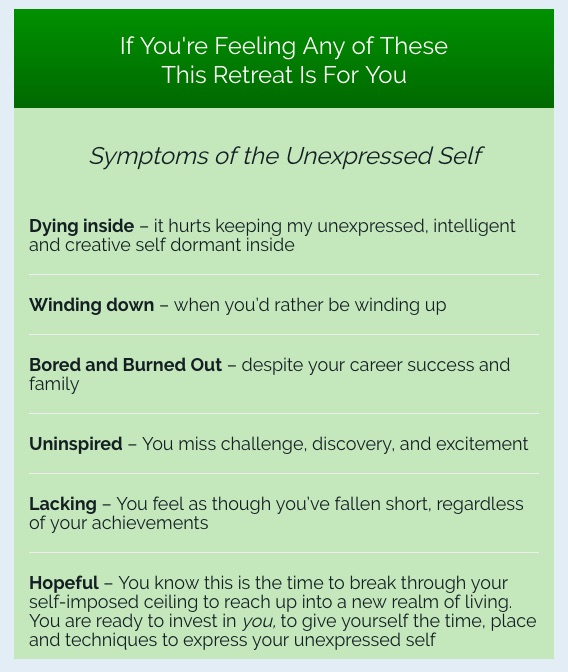 If you don't express all of who you are, the disappointment you feel is greater than any in your life. This is where our retreat will support you. Get what's inside of you out into your life!
---
Free Your Infinite Self. Connect your soul with the soul of nature – moose, bears, elk and glaciers and the wilderness of the earth itself. Come experience the peak of your infinite self!
Early Birds Register Today and Save $397 (Regular price 497.00)
---
Hotel Information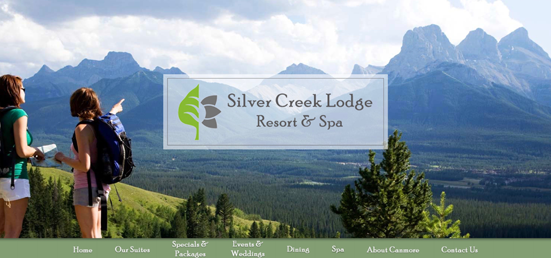 Silver Creek Lodge
1818 Mountain Avenue Canmore, Alberta Canada
877 598-4242 • Silver Creek Lodge
Ask for our Peak Experiences Retreat group rate
The one bedroom suites will be set at a mid-week rate of $150.00 and weekend rate of $160.00. The two bedrooms will be at a midweek rate of $185.00 and weekend rate of $210.00.*
*Rates are posted in Canadian dollars.
---
For more information and a schedule of events, visit our website: http://www.jacquesmillie.com/