Description
Topic: Uncertainty in decision-making

Guest Speaker: Prof. David Leslie
Date: Wednesday 25 September 2019
Time: 12pm - 1pm
Location: Peak HQ, 12th Floor, Neo Building, Charlotte Street. Manchester, M1 4ET.
Event Description
Ensemble is an artificial intelligence, machine learning and data science event held regularly at Peak in Manchester. Like an ensemble model, the event will allow learning through exposure to a diverse set of experiences. Each month, a top researcher from the fields of computer science, statistics or operational research will be invited to present their work. The audience will be made up of data scientists, software engineers, researchers and company CIOs from tech companies and universities.
This will be a great opportunity to learn and network with fellow professionals and academics in the field.
Talk abstract:
Many machine learning approaches simply make point estimates and act on these. However uncertainty is of course present whenever data is. Statisticians get upset when people ignore this uncertainty, which can seem priggish. But in this talk I will discuss how uncertainty is actually extremely useful in the context of sequential decision-making. One example is sequential decision-making, such as in website optimisation or recommender systems, where each decision must balance the need to exploit current knowledge and explore new opportunities; uncertainty is extremely useful to guide that exploration. Another area is as a justification for displaying a diverse set of items on a webpage - we believe the reason diversity is needed is to "cover the bases" when the system is unsure about the desires of the user; hence an appropriate level of diversity can be achieved by explicitly modelling the uncertainty in our beliefs about user desires.
Speaker Bio:
David is a Professor of Statistical Learning at Lancaster University and a Research Consultant at AI start-up Prowler.io. His research is generally centred on how to use modern statistical inference for making decisions. He has collaborated at multiple university/industry interfaces, including supervision of 11 industry-co-supported PhD students, mainly through the STORi Centre for Doctoral Training at Lancaster University.
Webpage: http://www.lancaster.ac.uk/fas/maths/people/david-leslie
Peak
Peak is an AI and data science firm headquartered in the heart of central Manchester, UK. The company won the Tech Northern Stars award in 2015 and was named one of the top five startups in Manchester by Wired Magazine in 2017. Peak continues to put AI at the core of many distinguished businesses, including Footasylum, Speedy Hire and ASOS, to help them gain the competitive advantage and remain proactive in the digital world.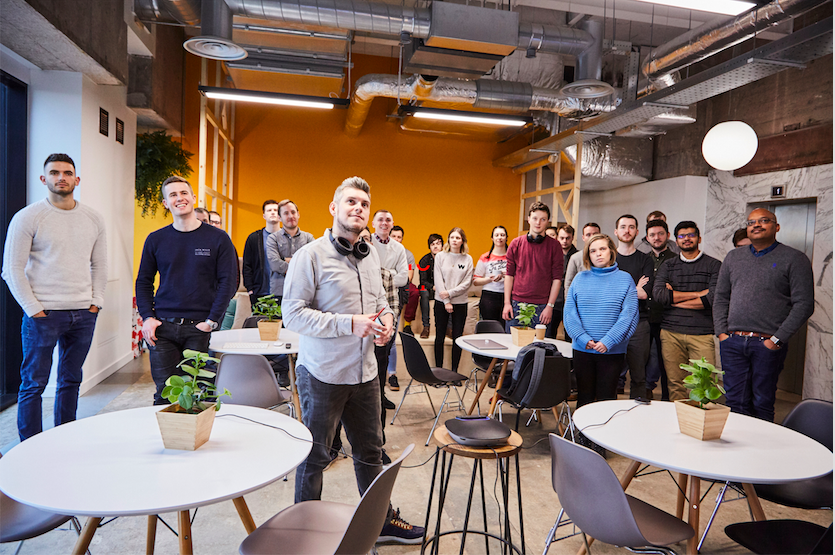 Attendance will be free and refreshments will be provided. There are just 50 spaces available, so make sure to sign up ASAP to avoid missing out! If you have any questions, please email: marlee.briscoe@peak.ai.