Description
Topic: AI beyond Deep Learning

Guest Speaker: Dr. André Freitas
Date: Wednesday 23 October 2019
Time: 12pm - 1pm
Location: Peak HQ, 12th Floor, Neo Building, Charlotte Street. Manchester, M1 4ET.
Event Description
Ensemble is an artificial intelligence, machine learning and data science event held regularly at Peak in Manchester. Like an ensemble model, the event will allow learning through exposure to a diverse set of experiences. Each month, a top researcher from the fields of computer science, statistics or operational research will be invited to present their work. The audience will be made up of data scientists, software engineers, researchers and company CIOs from tech companies and universities.
This will be a great opportunity to learn and network with fellow professionals and academics in the field.
Talk abstract:
In this talk we will summarise some of the detectable trends on AI beyond deep learning. We will focus on the current transition from deep learning to deep semantics, describing the enabling infrastructures, challenges and opportunities in the construction of the next generation AI systems. The talk will focus on Natural Language Processing (NLP) as an AI sub-domain and will link to the research at the AI Systems Lab at the University of Manchester.
Speaker Bio:
André Freitas is a lecturer (assistant professor) at the School of Computer Science at the University of Manchester (United Kingdom), where he leads the AI Systems Lab. His main research areas include Question Answering Systems, Applied Machine Learning, Natural Language Inference, Neuro-Symbolic Representations, Data-Intensive AI Systems, Explainable AI, Open Information Extraction, and Knowledge Graphs.
Peak
Peak is the pioneer of new enterprise technology category, the AI System, recognising that in future, all businesses will need to run using AI and Peak want to be the AI System they use to power that intelligence. Peak provides the technology, solutions and capability to be successful with AI, thus overcoming the challenges associated with self-building systems and hiring machine learning talent in-house. By supporting its customers to align an AI strategy to their business strategy, Peak assists with growing revenues and improving profitability. Peak works in sectors including retail, wholesale, consumer goods, manufacturing and logistics. Its client portfolio includes ASOS, Footasylum, Global Radio and Speedy Hire.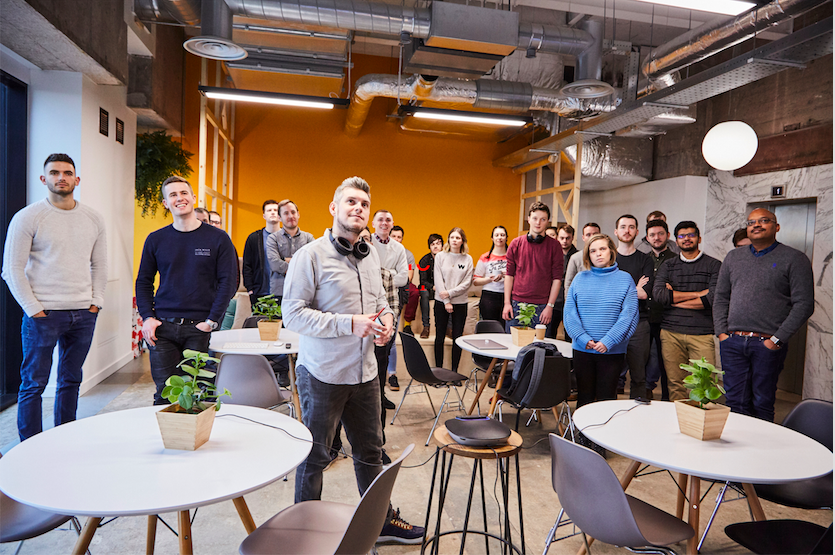 Attendance will be free and refreshments will be provided. There are just 50 spaces available, so make sure to sign up ASAP to avoid missing out! If you have any questions, please email: marlee.briscoe@peak.ai.