Description
Topic: Changepoint

Guest Speaker: Dr Rebecca Killick
Date: Wednesday 28 August 2019
Time: 12pm - 1pm
Location: Peak HQ, 12th Floor, Neo Building, Charlotte Street. Manchester, M1 4ET.
Event Description
Ensemble is an artificial intelligence, machine learning and data science event held regularly at Peak in Manchester. Like an ensemble model, the event will allow learning through exposure to a diverse set of experiences. Each month, a top researcher from the fields of computer science, statistics or operational research will be invited to present their work. The audience will be made up of data scientists, software engineers, researchers and company CIOs from tech companies and universities.
This will be a great opportunity to learn and network with fellow professionals and academics in the field.
Talk abstract:
Changepoints are distinct times within your data when the statistical properties change. Changepoints are ubiquitous and it is important to understand if you have changes within your data as ignoring changepoints will invalidate inference and ruin predictive performance. This talk will give you an understanding of, and the intuition behind, methods for changepoint detection. We will cover how to use the changepoint R package including the new functionality, introduced this summer, for changes in regression and accounting for dependence in your data. Examples will include data from retail, environment, finance and health.
The talk is designed to be accessible for those with no knowledge of changepoint detection and will favour intuition over statistical equations.
Peak
Peak is an AI and data science firm headquartered in the heart of central Manchester, UK. The company won the Tech Northern Stars award in 2015 and was named one of the top five startups in Manchester by Wired Magazine in 2017. Peak continues to put AI at the core of many distinguished businesses, including Footasylum, Speedy Hire and ASOS, to help them gain the competitive advantage and remain proactive in the digital world.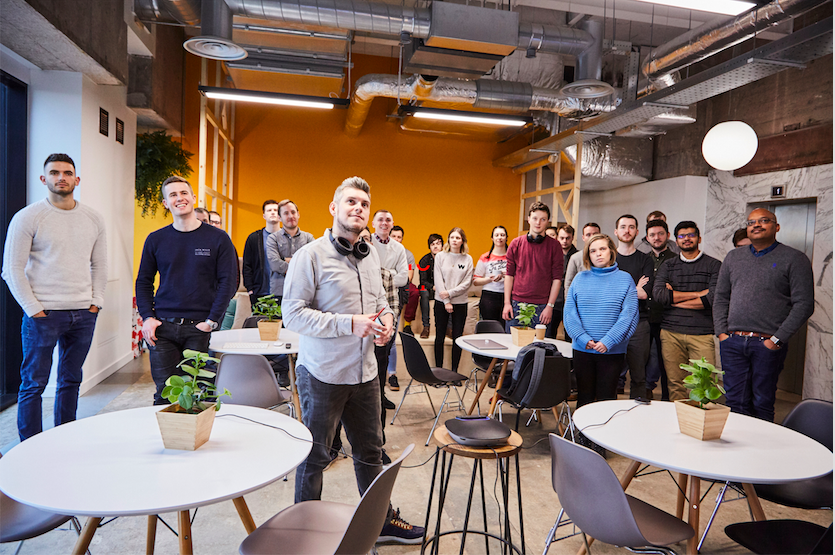 Attendance will be free and refreshments will be provided. There are just 50 spaces available, so make sure to sign up ASAP to avoid missing out! If you have any questions, please email: marlee.briscoe@peak.ai.