About this Event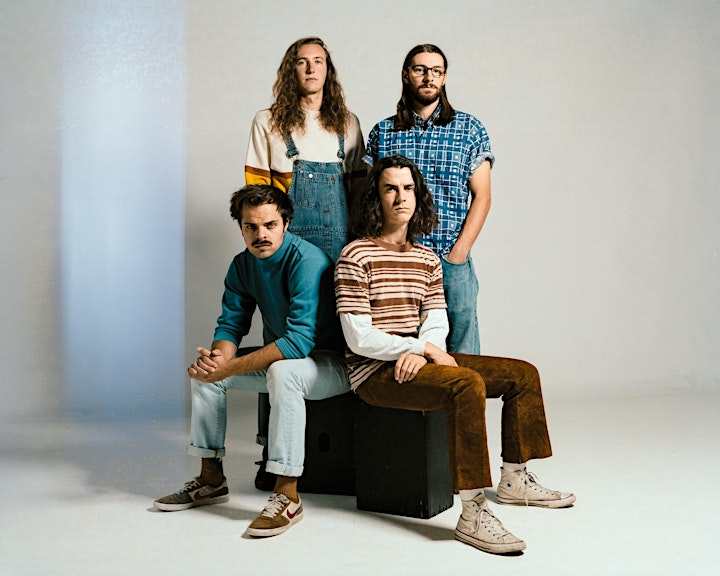 Peach Pit
Peach Pit's songs feel like a close friend telling you a story. The Vancouver quartet—Neil Smith [vocals, guitar], Chris Vanderkooy [guitar], Peter Wilton [bass], and Mikey Pascuzzi [drums]— refine this signature storytelling over a soundtrack of breezy guitars and some ballsy distortion on their forthcoming sophomore album, expected next year via Columbia Records.
As legend has it, these high school buddies from North of the Border achieved a major breakthrough in 2016 with their self-titled viral anthem, "Peach Pit." It eventually surpassed 25 million Spotify streams and heralded the Sweet FA EP in 2017, which also includes their hit single "Seventeen." Meanwhile, the band's 2017 full-length debut Being So Normal yielded a string of off-kilter anthems a la "Tommy's Party" [13 million streams], "Alrighty Aphrodite" [11.5 million streams], and "Drop the Guillotine" [8.2 million streams]. Along the way, they have built a cult following in large part due to their stellar live show. Peach Pit has performed everywhere from Bonnaroo, Shaky Knees Music Festival, and CBC Music Festival to Bumbershoot and Capital Hill Block Party in addition to attracting acclaim from Vice, Substream, Exclaim, and more.
2019 saw them hunker down and record alongside GRAMMY® Award-winning producer John Congleton [St. Vincent, Best Coast] over the summer. The first single "Feelin' Low (F*ckboy Blues)" illuminates a shift. Like any good tale, it ends on a twist.
"Five years ago, I was on a backpacking trip in Thailand with my best friend Tomas," front-man Neil Smith recalls. "We made a bet over a card game tournament while we were there. The loser had to get 'Skunk' tattooed on his butt. On the last day in the Tokyo airport, Tomas beat me, so I had to get the butt tattoo with our other friend as the tattoo 'artist.' All of a sudden, everyone bursts out laughing. I was like, 'Oh my God, what have I done?' Long story short, I now have 'Fuckboy' tattooed on my butt. So, that's what 'Feelin' Low' is about."
In the end, you'll remember these songs (and stories) for a long time to come.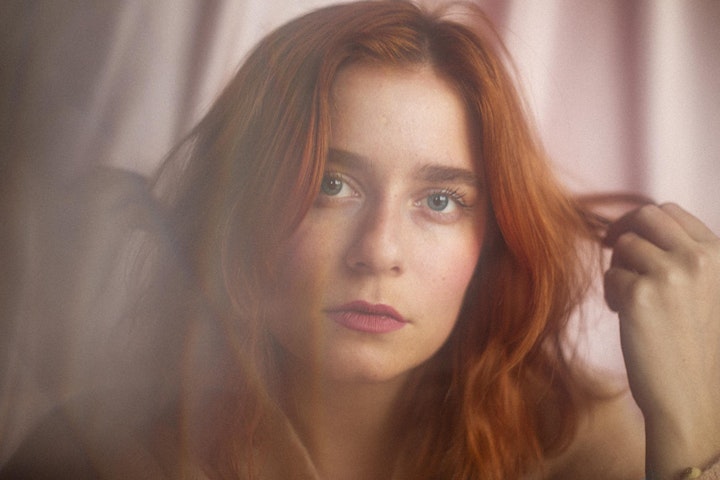 Haley Blais
It's hard not to fall in love with Haley Blais as she expertly puts into song so much of what humans are feeling. Hailing from Vancouver BC, the once classically trained vocalist began her musical career as a solo folk artist. After her debut EP Late Bloomer (2016) was released independently online, by demand of her YouTube subscribers, Haley went from single white female yielding ukulele to five piece band. Let Yourself Go, a 5-track EP, was released to critical acclaim in April 2018, and features a more mature sound of folk, rock, and pop. The EP lyrically stays true to Haley's comedic side, while showcasing the evolution of her musicality. While Late Bloomer focused on the grief of a former self, Let Yourself Go is a commentary on where Blais is going after she's bloomed.
It has the same energy you would find with Phoebe Bridgers and Julien Baker with the instrumentals of Paramore and Fleetwood Mac…. – Poptized Magazine.
Lineups and times are subject to change.
Any ticket suspected of being purchased for the sole purpose of reselling can be canceled at the discretion of EXIT/IN and/or Eventbrite. The maximum number of tickets available per purchase for each event is the maximum number permitted per customer. Your name, credit card, address, and email address will be verified. EXIT/IN and/or Eventbrite reserve the right to cancel any orders in excess of the stated ticket limit.
Valid government-issued photo ID required for entry.
Tickets available at the door (if not sold out).
No re-entry. No refunds - No exceptions.
Performers
Date and Time
Location
Refund Policy