Description
LOCATION AND TIME CHANGE - WE WILL NO LONGER HOLD A LUNCHEON FOR THIS EVENT. WE WILL ONLY HOLD A DINNER AT 5:30 PM AT PEACEFUL PATHS OUTREACH CENTER. THE ADDRESS IS ABOVE. IF YOU HAVE ANY QUESTIONS PLEASE CONTACT JOHN THOMAS AT 352-377-5690.
Since January we have seen the addition of crucial programs like our legal program which provides consultation and representation for injunction hearings. Our agency is also leading the charge in providing Economic Empowerment programming to help survivors move towards financial freedom. As you can imagine, with a staff of 38, we can't do this work alone.
Here is a snapshot of the services we provided last year:
261 Shelter Residents

2,245 Helpline Calls

13,680 Counseling Hours

646 Outreach Clients Served

35 Day Average Stay in Emergency Shelter
It is through the generosity of supporters like you who make the delivery of our mission possible. Gifts of your time, money and your voice continue to make a lasting impact. However, our work is far from finished.
The photo below includes Sarah (right) was shot and killed while trying to leave her abusive husband. Katie (Sarah's sister, left) will share her story and how her sister's murder has affected her family and what your support of our agency means to her.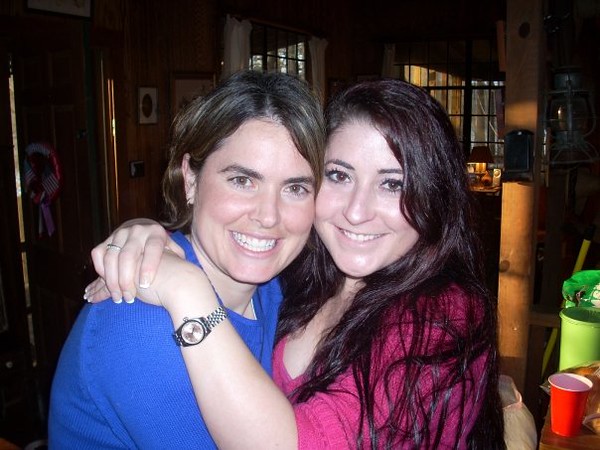 We hope you can join us even if you aren't in a place to make a gift, come learn more about the innovative programs we are providing to ensure we are doing more to prevent stories like Sarah's. If you are ready to take a stand against domestic violence, RSVP for this event today!
There are two oporutnties for you to join us in the Janet Larson Community Education Room at Peaceful Paths Outreach Center on October 11 to pledge your support:
Wednesday, October 11, 2017
5:30pm
For more information please visit www.peacefulpaths.org/circleofhope
Please note, while there is no cost for the luncheon your financial contribution or pledge will be encouraged at this event.