Description
Join others, peaceably assembling at noon on May 29, 2017, the 100th anniversary of JFK's birth - everywhere, yet especially upon the north/public terrace/plaza (facing Watergate) of The Kennedy Center, Washington, DC.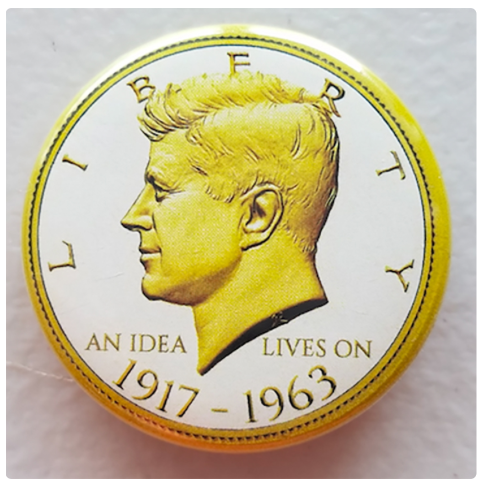 Without signs, speeches or entertainment; simply wear a "JFK Button" (provided free to all attending), in petition by your presence for Truth: JFK to 9/11.
Please read the OpEdNews story, to which is forwarded domain: www.AnIdeaLivesOn.net

All are encouraged to separately purchase tickets ($25) to enjoy the official "JFK Centienal Celebration," at 4pm on May 29th (following the "JFK Vigil") in The Kennedy Center's Opera House: www.kennedy-center.org/calendar/event/XRJFD
Organizer Karl Golovin has acquired 30 tickets to provide as gifts for the first 30 participants who both arrive on time (at Noon) and continue in this "JFK Vigil" for the full three hours, until 3pm; to join in a "group photo" - wearing our "JFK Buttons" - before going inside to enjoy the "JFK Centenial Celebration."
Honor the memory of President Kennedy!