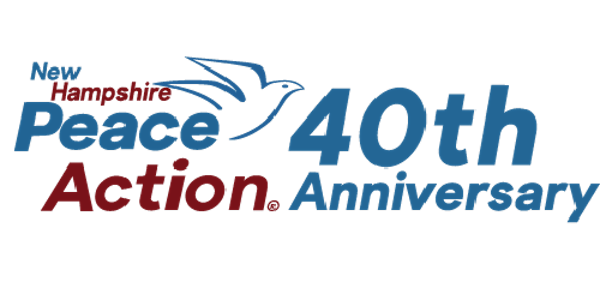 Peace & Justice Conversations: Hiroshima/Nagasaki - No First Use
Join a conversation with Dr Elaine Scarry about sound nuclear policy.
About this event
During the NH Primary, when asked by activists if he supported a No First Use (NFU) policy in regards to nuclear weapons, President Biden clearly stated that he supports it, and has for twenty years. Join a conversation with Dr Elaine Scarry about the danger of this geopolitical moment, and the use of a public US No First Use policy as a safeguard against nuclear war. Dr Scarry will review the background and potential efficacy of NFU as a safeguard, and how we can advocate for sound nuclear policy.
Elaine Scarry teaches at Harvard University as the Cabot Professor of Aesthetics and a Senior Fellow at Harvard's Society of Fellows. She lectures nationally and internationally on nuclear war, law, literature, and medicine, and has been a Guggenheim Fellow as well as a fellow at the Institute for Advanced Study in Berlin, the Center for Advanced Study in the Behavioral Studies in Palo Alto, the Getty Research Center in Los Angeles, and the National Humanities Center in Research Triangle Park, NC. Her awards include honorary degrees from Northwestern University in the US and Uppsala University in Sweden, and most recently, the Zabel Award from the American Academy of Arts and Letters for a writer "of progressive, original, and experimental tendencies." In 2005, Prospect Magazine and Foreign Policy named her one of the top 100 leading intellectuals.
Her work has two central subjects, the nature of physical injury and the nature of human creation. The Body in Pain brings the subjects of injuring and creating together: it argues that the willful infliction of pain and injury is the opposite of creation, since it inverts the ordinary work of the imagination. On Beauty and Being Just argues that beauty and justice are alike in having injury or injustice as their opposite and that they together work to diminish. Her recent book – Thermonuclear Monarchy: Choosing Between Democracy and Doom – shows that nuclear weapons and democratic governance are mutually exclusive; it specifies the constitutional tools available for dismantling the country's nuclear architecture. Her article, "The Racist Foundation of Nuclear Architecture" appeared in Boston Review and in Bulletin of Atomic Scientists.
About NHPA's bi-weekly Zoom Peace & Justice Conversation Series: 2020's upheavals brought us to a new moment of reckoning and possibility. How do we want to live in the world? What do we value? How can we make the changes we've been yearning for? NH Peace Action has been engaged in working for change for decades. We'd like to bring you into these conversations about issues and options for the future. There is no charge to attend, but your contributions in any amount are greatly appreciated: https://nhpeaceaction.org/donate/