Description
PDF Liberation Hackathon:

Extracting useful information from PDFs is a problem as old as … PDFs. Too often we focus on extracting information from a specific set of documents instead of looking at the bigger picture.
If you've ever struggled with this problem, join Sunlight Foundation and Public Sector Credit Solutions for Sunlight's PDF Liberation Hackathon dedicated to improving open source tools for PDF extraction.
Schedule:
Friday Happy Hour at Sunlight Foundation starting at 5:00pm ends at 7:00pm

Saturday - Starts at 9:00am ends at 5:00pm
Sunday - Starts at 9:00 ends at 1:00pm

We'll have several locations, so if you're interested in attending, please fill out this form to indicate which location works best for you and what your development background is. This event is part of Data Innovation Day.
Be social, share #PDFhacks14 with your tweeps!

See you there!
For more information, read more here.
If you are interested in sponsoring the PDF Liberation hackathon, please send us an email at pdfhackathon@sunlightfoundation.com.

Sunlight Foundation and Public Sector Credit Solutions.
Sponsors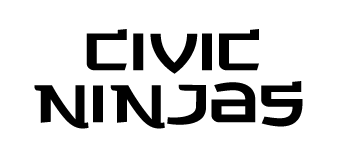 Organizer of PDF Liberation Hackathon 2014
The Sunlight Foundation is a nonpartisan nonprofit that advocates for open government and uses technology to make government more accountable to all. 
The Center for Collaborative Journalism is a unique community media collaborative combing Mercer's liberal arts-based journalism and media studies program with the profesional expertise of the Telegraph and Georgia Public Radio.