Event Information
Location
NYU Kimmel Center
E&L Auditorium - 4th Floor
60 Washington Square South
New York, NY 10012
Description
Personal Democracy Forum, in partnership with NYU ITP presents:
A Symposium on Wikileaks and Internet Freedom II
We're pleased to announce that, building on the strong interest in our first symposium on WikiLeaks and Internet freedom, we are holding a second event on January 24, from 6-8pm at NYU, to continue the conversation. We'll look at questions like:
How does the push for more openness and transparency conflict with legitimate security concerns?
What are the responsibilities of online organizations who distribute information from leakers and whistleblowers?
Are distributed denial of service attacks (DDoS) by organizations like Anonymous a new force for social justice or something more destructive?
What are the responsibilities of Internet service providers to protect their users' privacy?
Join us to explore these questions with:
Floyd Abrams, leading First Amendment lawyer, who among other things represented the New York Times in the Pentagon Papers case
Gabriella Coleman, assistant professor of media, culture and communication at NYU, and an expert on Anonymous
John Hockenberry, NPR's The Takeaway
Birgitta Jonsdottir, Leading member of Icelandic Parliament and former Wikileaks volunteer who is currently challenging the U.S. Justice Department's request for her Twitter record
Clay Shirky, author of Here Comes Everybody, and Cognitive Surplus
As with our first symposium, the event will be split between an hour of presenations by our speakers, followed by an hour of open forum with the audience. Event hashtag: #pdfleaks
Walk-up Tickets Will be Available at the Door. $20 Cash only.
Press inquiries only: Contact Justin Kazmark (justin@threadwell.org | 646-483-3700)
Monday January 24th | 6pm - 8pm
NYU Kimmel Center for University Life
Eisner & Lubin Auditorium - 4th Floor
40 Washington Square South
New York, NY 10012
In partnership with New York University, Tisch School of the Arts ITP Program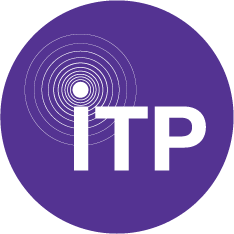 Date and Time
Location
NYU Kimmel Center
E&L Auditorium - 4th Floor
60 Washington Square South
New York, NY 10012