About this Event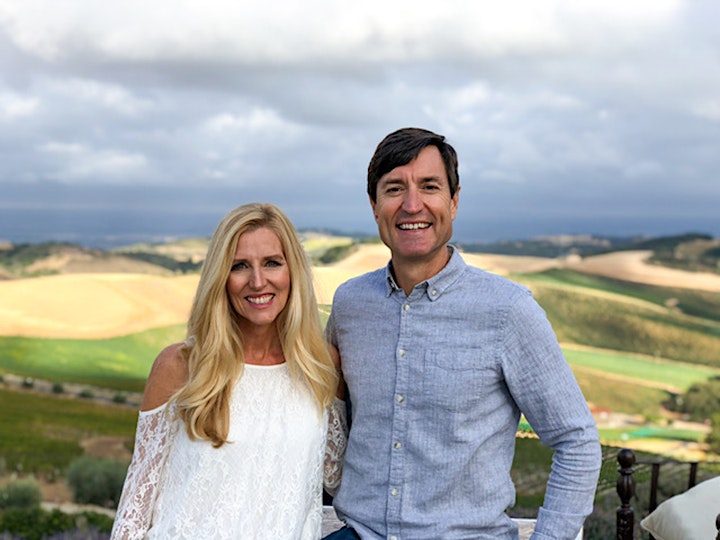 RETREAT SPEAKERS – Bill and Kristi Gaultiere
Ministry can wear out your soul. Come away for a time to be refreshed in the presence of Christ. These days will feature inspiring and practical teaching on living and working in Jesus' easy yoke, time and space to relax, guided experiences with praying Scripture, and soul talk. Our retreat leaders are Bill & Kristi Gaultiere, Doctor of Psychology and the founders of Soul Shepherding, a ministry to help pastors thrive with Jesus in life and leadership. They co-lead an Institute in Spiritual Formation and Soul Care, which includes an opportunity to earn a certificate in the ministry of Spiritual Direction. Bill is the author of "Your Best Life in Jesus' Easy Yoke."
Sessions: Jesus' Easy Yoke, Rhythms of Grace, and Easy Yoke Power
*Some limited travel assistance is available for those coming a distance. Please contact Dennis Fast for more information.
________________________________________
Shore Cliff Hotel
2555 Price Street, Pismo Beach
805-773-4671
Hotel accommodations: Each participant is responsible for making their own hotel reservations and covering these costs. A block of rooms has been reserved under "PDC". When contacting the hotel please mention the group name to receive our special rate of $134/night. Reservations can be made by calling the hotel directly and should be made prior to April 11.
________________________________________
Schedule
Monday, May 11
3:00-6:00 pm — Hotel check-in, any time
6:00-9:00 — Dinner, Session 1
Tuesday, May 12
7:00-8:30 am — Continental Breakfast
8:30-10:00 — Session 2
Break
10:45-11:30 — Session 3
Lunch
1:00-6:00 pm — Free time
6:30-9 pm — Dinner, Session 4
Wednesday, May 13
7:00-8:30 — Continental Breakfast
9:00-10:30 — Prayer & Communion Service
11:00 — Check out
All meetings and lunch/dinners will be held in the downstairs meeting room at the Ventana Grill Restaurant, north of the hotel. Complimentary continental breakfast for hotel guests is in the breakfast room at the hotel. Please send any meal restrictions to the conference office at pdcmbc@fresno.edu.