PCRM Class Series: The Power of Food for Diabetes Prevention and Treatment

Thursday, January 5, 2017 at 7:00 PM

-

Thursday, January 26, 2017 at 9:00 PM (EST)
Event Details
The Food for Life: Diabetes Initiative is the plant-based nutrition and cooking program for type 2 diabetes prevention and treatment developed by the Physicians Committee for Responsible Medicine. The intended audience for this program is people with diabetes, prediabetes, a family history or risk factors for developing diabetes, and their adult family members. It is also designed to introduce health care professionals to the basics of plant-based nutrition for preventing and treating diabetes.
Diabetes is a major public health problem of epidemic proportions. Over twelve percent of the United States adult population has diabetes (up from 8 percent in 2007), and nearly one-third of those 65 and older have the disease. One out of four people with diabetes are unaware they have it, which means they are not being treated with a healthy diet or medications. Uncontrolled, diabetes can lead to complications from head to toe, including stroke, loss of vision, heart disease, kidney failure, and various problems due to nerve damage and circulatory problems, such as erectile dysfunction or lower-extremity amputation.
An even greater number of people have prediabetes (impaired fasting glucose, impaired glucose tolerance, or both), which mean they are at high risk for developing diabetes. With prediabetes, blood glucose levels are higher than normal, but not yet high enough to be diagnosed as diabetes. There are 86 million people in the United States who have prediabetes and they are generally without symptoms. Recent research has shown that some long-term damage to the body, especially the heart and circulatory system, may already be occurring during prediabetes. A blood test is used to diagnose prediabetes. Fifteen to thirty percent of people with prediabetes will develop diabetes within five years. Weight loss can prevent or delay this onset.
An astonishing one in three children born in the year 2000 is at risk of developing type 2 diabetes (and one in two African Americans, Native Americans, and Hispanic Americans) in his or her lifetime, unless there are significant changes in diet and activity levels. Fortunately, type 2 diabetes is largely a disease of over-nutrition and sedentary lifestyle. The disease can be prevented, and complications can often be avoided or treated with a significant change in lifestyle.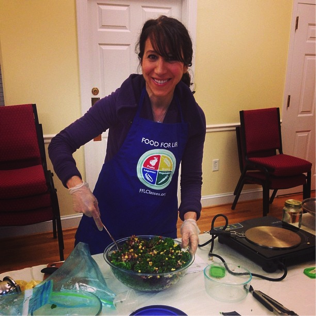 Class Series:
January 5, 2017  Introduction to How Foods Fight Diabetes
January 12, 2017  The Power of your Plate and Grocery Cart
January 19, 2017  Understanding Type 2 Diabetes
January 26, 2017  Designing a Diet for Maximum Weight Control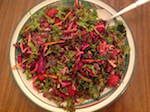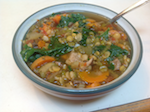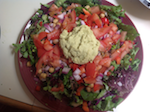 Thursdays from 7 pm-9 pm 

$80/class series.  If you cannot make every class, you may purchase individual classes for $25/class.  Please contact instructor directly to make arrangements for individual classes.

Your Instructor:  Sharon McRae, sharon@eatwell-staywell.com, 410-615-4631
Have questions about PCRM Class Series: The Power of Food for Diabetes Prevention and Treatment?
Contact Sharon McRae
When & Where

Atholton Seventh-Day Adventist Church
6520 Martin Rd.
Columbia, MD 21044


Thursday, January 5, 2017 at 7:00 PM

-

Thursday, January 26, 2017 at 9:00 PM (EST)
Add to my calendar