PCE's Mahler Festival - "A Mahler Portrait" - A Concert

Tuesday, April 28, 2015 from 7:30 PM to 9:30 PM (EDT)
Event Details
A PCE Immersion Experience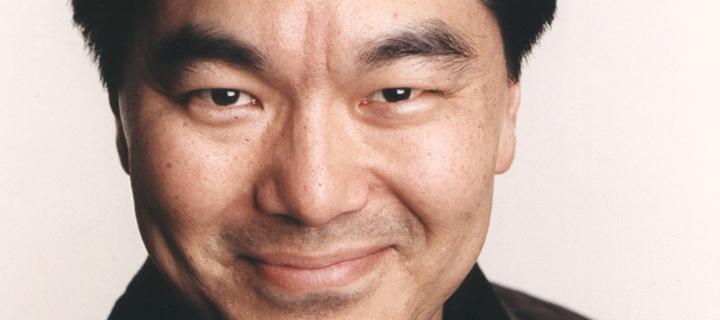 A program featuring baritone Christopheren Nomura—a mesmerizing Mahler specialist—
in "Songs of a Wayfarer" and the "Abschied" from "The Song of the Earth," plus a playlet 
about the marriage of Gustav and Alma Mahler. 
A composer's music will always bear some relationship to his personal life. Gustav
Mahler furnishes an exceptional case: a fascinating and illuminating study of how
personality and personal circumstance align with creative achievement. Mahler (who
converted to Catholicism) was and was not Jewish, was and was not Austrian, was and
was not Viennese. His self-described quest for "redemption" generated an artistic stream
of consciousness, a fraught interior narrative. Mahler's roots in rural Iglau, where he grew
up, are documented in his music by the influence of military tattoos, cantorial songs, and
rural reveries. In Vienna Mahler was differently rooted — in Beethoven and Schubert. In
addition, the drama of Mahler's personal life at all times explicitly dramatized his
symphonies. In particular, the death of his beloved daughter Putzi in 1907, and the nearly simultaneous discovery of his heart disease, drove him toward a more resigned, less
egoistic salvation mode, a journey inflected by his discovery of the melancholic Chinese
poetry enshrined in the "Abschied" ("Farewell") from The Song of the Eart - music at
once mournful and consoling.
This event comprises two musical selections with a 25 minute PLAYLET in between.
The PLAYLET, with two actors (Sasha Olinick as Gustav and Laura C. Harris as Alma) was created by PCE Executive Director Joe Horowitz and premiered on the West Coast. It uses letters and diary entries to tell the story of a controversial and nearly disastrous marriage.  Gustav was 42, Alma 23, when they married in 1902. He imposed unreasonable restrictions. Then she fell in love with Walter Gropius and the restrictions collapsed. This story narrates Mahler's tumultuous personal odyssey, mirrored directly in his music. This presentation will incorporate photographs of the Mahlers. 
The MUSIC juxtaposes early Mahler - "The Songs of a Wayfarer" - with late Mahler - the "Farewell" from "The Song of the Earth." Both sung by baritone Christópheren Nomura (a Mahler specialist) with PostClassical Ensemble conducted by Angel Gil-Ordóñez.
This event is 90 minutes with no intermission, followed by discussion with the audience.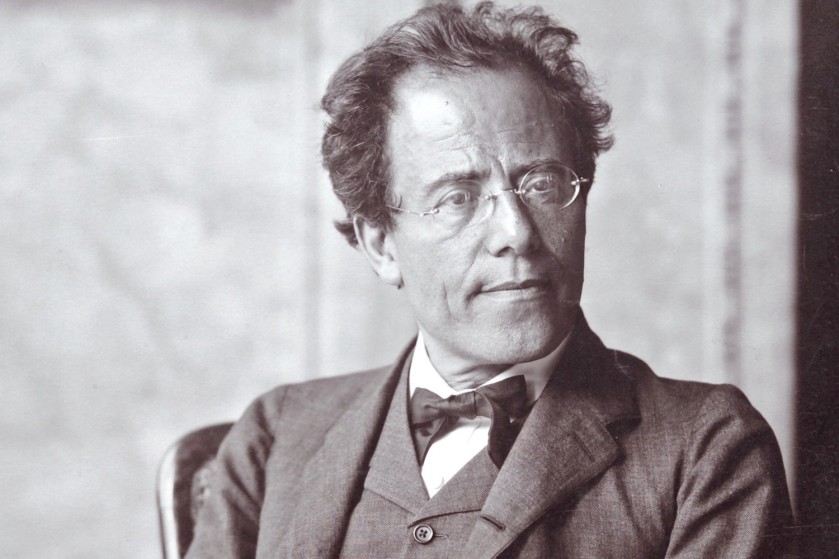 WANT MORE?
Read about RELATED EVENTS on our website:
• Tuesday, April 21, 7:30pm at the Austrian Cultural Forum: Conference/concert:
"Who Was Gustav Mahler?" with baritone Christopheren Nomura; pianist Lura Johnson,
and speakers James Loeffler and Seven Beller; Joseph Horowitz, host.
Additional events in collaboration with the Department of Performing Arts at Georgetown University.
When & Where

Austrian Cultural Forum
3524 International Court NW
Washington, DC 20008


Tuesday, April 28, 2015 from 7:30 PM to 9:30 PM (EDT)
Add to my calendar
Organizer
PostClassical Ensemble is recognized for "turning familiar music on its head, providing context and fresh perspectives and generally pulling the rug out from under listeners" (Washington Post). PCE was founded in 2003 by Music Director Angel Gil-Ordóñez and Executive Director Joseph Horowitz as an experimental orchestral laboratory, producing immersion experiences that upend traditional boundaries. PCE programming is thematic and cross-disciplinary, typically incorporating art, film, dance, or theater, exploring unfamiliar works and composers, or recontextualizing standard repertoire. Central to its mission is collaboration with other cultural organizations, especially museums and universities, most regularly its educational partner Georgetown University. PostClassical Ensemble, called "wildly ambitious" by The Washington Post, and a "group known for revolution," parners frequently with the National Gallery of Art's film and music divisions, the Kennedy Center, Strathmore, and Georgetown University. PCE's repertoire emphasizes music composed after 1900 – from Copland, Ives, Mahler, Stravinsky, and Shostakovich to remarkable but less familiar works by, Chavez, Farwell, Gerhard, Montsalvatge, and Revueltas. 20th & 21st century composers whose music PCE has commissioned and/or premiered include Manuel de Falla, Ana Lara, Mario Lavista, Daniel Schnyder, David Taylor, and Zhou Long. PCE has collaborated with such artists as pianists Jeremy Denk, Benjamin Pasternak, Alexander Toradze, and William Wolfram, clarinetist David Krakauer, baritones Christòpheren Nomura and William Sharp, bass-baritone Kevin Deas, pipa virtuoso Min Xiao-fen, and internationally prominent folk music, gamelan, and flamenco artists.