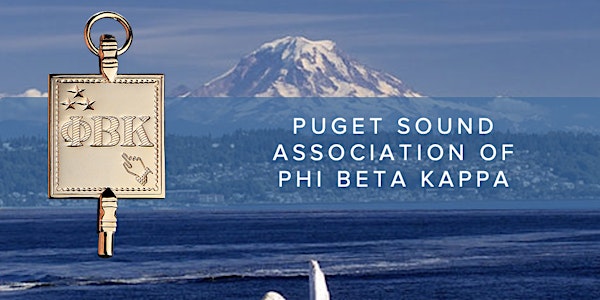 PBK Puget Sound Key Connections Virtual Meet & Greet
A Puget Sound-area virtual meet and greet hosted in conjunction with the annual Phi Beta Kappa Key Connections programming series.
About this event
Join the Puget Sound Association of Phi Beta Kappa (PSA-PBK) for a virtual meet and greet social on Thursday, October 14, at 7 p.m. PT including a trivia game, opportunities to meet and connect with other PBK members and learn more about its events, programs, awards, and robust scholarships. This event is free to attend.
This event is hosted in conjunction with The Phi Beta Kappa Society's annual Key Connections programming.
Key Connections offers an opportunity for new Phi Beta Kappa Society members to connect with other members across the country. Throughout September and October, our alumni associations will host happy hours, career panels, and other networking opportunities for new members. This is a great opportunity for members to familiarize themselves with their local association and network with other PBK members.
Questions? Please contact Dennis Yamashita, President@psa-pbk.org. We hope you can join in this unique networking opportunity!
The Puget Sound Association of Phi Beta Kappa (PSA-PBK) is a local alumni association for Phi Beta Kappa members who live in the Seattle metropolitan area. PSA-PBK offers opportunities for local members to gather for events, opportunities, and networking. Guests are welcome.
Contact us at https://www.psa-pbk.org or administration@psa-pbk.org