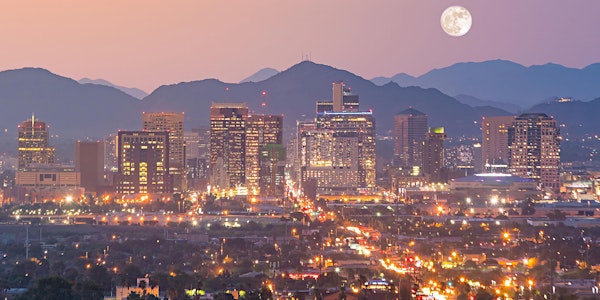 PBK Phoenix Key Connections Cocktail Hour & Meet and Greet
A Phoenix area meet and greet hosted in conjunction with the annual Phi Beta Kappa Key Connections programming series.
When and where
Location
Royal Palms Resort and Spa 5200 East Camelback Road Phoenix, AZ 85018
About this event
Join the Phi Beta Kappa Association of Metropolitan Phoenix for a meet and greet while enjoying a cocktail hour at the historic and world class Royal Palms Resort. Attendees will get to enjoy complementary heavy appetizers and purchase beverages from a cash bar. The PBK Metropolitan Phoenix Board of Directors and Chairperson, Phi Beta Kappa, Western U.S., lawyer and former Assistant Attorney General Ann-Marie Anderson, Esq. will briefly discuss their role, careers and importance, applicability and relevance of a liberal arts education and related topics. Following this discussion, we will then enjoy a private docent led tour of this gorgeous historic resort property that was originally built as a 1920's New York financial tycoon's western Mansion, gardens and getaway.
Optional: Guests who would like to continue enjoying the property and their conversations with fellow Betes, may also join us for dinner on the property at the famed and elegant T. Cook's restaurant (guests will be responsible for purchasing their own dinner). Please indicate your interest when completing your RSVP for the cocktail event.
Please RSVP by September 16th at 12pm Eastern.
This event is hosted in conjunction with The Phi Beta Kappa Society's annual Key Connections programming.
Key Connections offers an opportunity for new Phi Beta Kappa Society members to connect with other members across the country. Throughout September and October, our alumni associations will host happy hours, career panels, and other networking opportunities for new members. This is a great opportunity for members to familiarize themselves with their local association and network with other PBK members.
Questions? Contact Ann-Marie Anderson, amandersonlaw@gmail.com. We hope you will join us at this great opportunity to network and connect!