Description
We invite you to join us at The Inaugural PBG Leadership Luncheon presented by Heritage Bank, a grand ceremony, in both presentation and heart, that shares the passion for mentoring and supporting others. This event is a unique opportunity to introduce new friends and colleagues to one another, and most of all, have a special time honoring leaders who took the time to mentor business owners and leaders by sharing their experiences and thoughts on the successes, challenges of being an entrepreneur or leader in business and the community. Our Keynote Speaker is Dr. Alvetta Thomas, President of Southern Crescent Technical College.
The PBG Leadership Luncheon is the culminating event for the 2018-2019 Twelve at Twelve Mentoring for Leadership Luncheon Series. This Inaugural Luncheon is an opportunity to recognize and thank all of those who helped make the Twelve at Twelve Luncheons possible throughout the previous year. All of the mentors who took the time to share their experiences, the sponsors who generously gave and made the event possible, and the partners who worked together to help create an experience for all of the participants. The benefiting non-profit organization, Family Support Circle Inc, will be presented with a check from the proceeds of the series to help support their Youth Mentorship Program. Please join us as we come together to encourage and support mentorship at every stage of professional and personal development.
MEET OUR HONOREES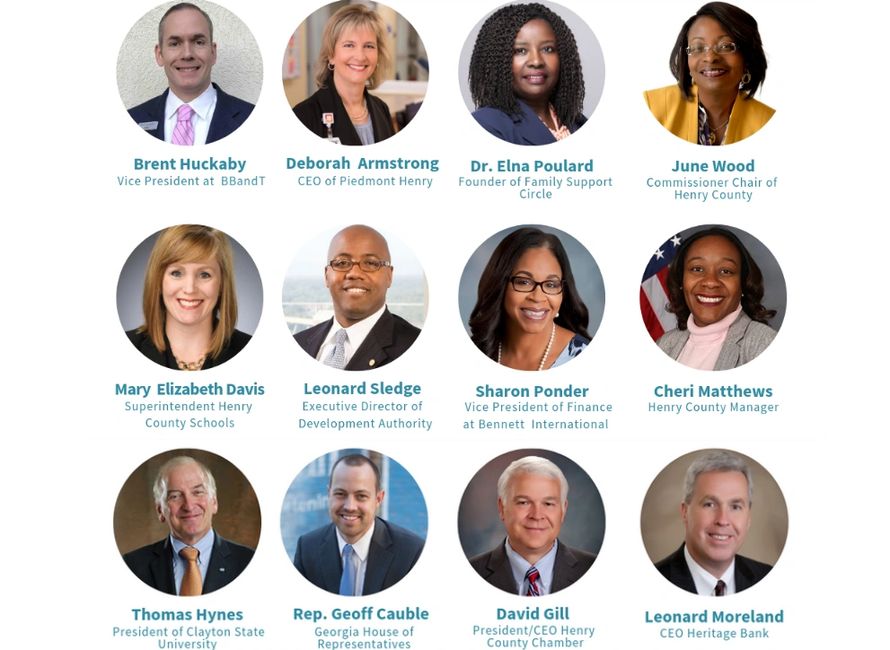 Registration Information
Early Bird Registration
(prior to Mar. 14) Single $35 | Table (10) $325
General Registration
(Mar. 15 – Apr. 30) Single $49 | Table (10) $450
Late Registration
(May 1 – May 15) Single $65 | Table (10) $650
No tickets will be sold at the door. Tickets are limited and based on availability. All tickets must be purchased by May 15, 2019.
Sponsorship Available
Seating priority is given to sponsors.
Click HERE to view Sponsorship Package

For more information on becoming a sponsor or purchasing a table, please contact info@pierrebrandinggroup.com
Click HERE to visit event webpage.
BENEFITING NON-PROFIT
Your sponsorship empowers young men and women in the community.
This luncheon series has attracted the attention and support of business owners and entrepreneurs all over the county for the opportunity it gives to engage with leaders, CEO's and Executives that would normally be a challenge to connect with in addition to creating an opportunity for relationship building and empowerment through mentorship.
A portion of the proceeds benefit the Insight Mentoring Alignment Program(iMAP) at Family Support Circle Inc, a nonprofit organization working to achieve change by providing adolescents, youth, and young adults with mentors who can help them become positive role models and future leaders. By becoming a sponsor, you become a critical partner in this work.