PayPal BattleHack Developer Meetup - Fort Lauderdale

Wednesday, July 31, 2013 from 6:30 PM to 8:30 PM (EDT)
Event Details
PayPal Developer brings you Battle Hack Miami--- a global hackathon series to discover the Ultimate Hackers on Earth
Are you a developer with BIG IDEAS for our community? If so, attend this developer event to prepare for the upcoming PayPal's BattleHack.

Come and learn the PayPal API and brainstorm ideas so that your dev team will be ready to win the local competition and advance to conquer the $100,000 international grand prize!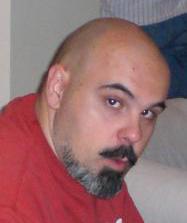 Speaker: Damian Montero
Bio: Winner of 5 Hackathons in the last 12 months including flight & accommodations to national AT&T's Hackathon where he won there for best HTML5 App and a $5,000 Prize.
Presentations (2): He will be giving excerpts from his book "How to win a hackathon". He will also do a quick walk-through with highlights and basic code using the Paypal API.
PayPal must be utilized as a payment instrument and create an app that solves local problems/county wide issues. Must be able to demonstrate that the PayPal functionality works successfully.
*** From the BattleHack Site ***
PayPal Battle Hack is a 10 City Hackathon series for devs to come test their skills and change the world. Bring your best ideas for developing apps for social good, find some team members onsite, and make something awesome.
You and bring along some buddies if you want. Win 1 city heat, advance to the World Finals where 10 teams battle for $100,000 USD. Money. Glory. Good.
Register, team up, and prove you're the Best Hackers in Miami during this 2 day hackathon.
When?
August 24th thru 25th 2013
When & Where

Nova Southeastern University's Graduate School of Computer and Information Sciences, Carl Desantis Bldg. Room 4030

Davie, FL 33314


Wednesday, July 31, 2013 from 6:30 PM to 8:30 PM (EDT)
Add to my calendar