Description
Update: we reached the room capacity and thus close the registration. you can join the waiting list if new seats are available.
we also setup livestream this event, you can attend remotely with zoom. register to attend online.
due to limited capacity, admission on a first come first serve basis until we hit capacity
---
What are the most critical aspects for Payments platform in ride sharing and similar marketplaces?
Every single day, millions people connect in Lyft rides across the country. Seamless flow of funds among participants is essential to build trust for the marketplace to complete 1 billion rides. The growing number of transactions and feature complexity presents interesting challenges and opportunities in Payments system. Lyft Payments team has been constantly building cutting-edge Payments platform, and innovative Payments solutions. For the first time in the Valley, an open invitation to all of you, Lyft Payments team is excited to share some key learnings from 1 billion rides and vision for the next many billions:
Some innovative solutions we developed to address some challenges and opportunities in Lyft Payments.

Key solutions to ensure payouts reliability, in spite of unreliable dependencies and network timeouts. Drivers rely on payouts for a living. Reliability is absolutely top priority, but also challenging.

How fraudsters game the Lyft payments system to take free rides and how we use our sophisticated risk management system to stop them, all while allowing a seamless experience for good users.

Scalable infrastructure for accurate and timely financial reporting, and support regulatory compliance and accountability. Learnings from evaluating existing or in-house built data technologies for our use cases, including BigQuery, Hive, Spark, S3, Presto, etc.
Netflix testing efforts need to not only ensure scalability of payments application by the sheer number transactions system can handle, but team also needs to ensure integration coverage for the many global and local processors we integrate with. To maintain velocity for upstream development, Netflix pay also need to make sure the test environment is stable even when the 3rd party test environment is not stable. Netflix will cover the challenges and solutions process payments globally.
In this talk, Airbnb team will talk about how we are build a scalable payment system in Airbnb. As Airbnb's business has grown quickly over the last few years, the needs for a more scalable payment system grows urgently. To support the ever growing transaction volume, and numerous new features and products, the Airbnb payment team started a mission a couple of years ago to rebuild the payment system in a much more scalable way both in raw performance and ease of use API. We will share our approaches and lessons learned along the way.
This would be a great opportunity for you to connect with other like minded payments professionals and share and learn from each others experiences. If you are like us, excited about Payments, join us at Lyft HQ for the meet up.

Schedule
6:00pm - 6:30pm: Mix & Dinner

6:30pm - 6:35pm: Welcome and opening notes, by Ashwin Raj, VP of Payments at Lyft

6:35pm - 6:55pm: Monitoring payouts reliability, by Jun Erh, Engineer on Lyft Payments

6:55pm - 7:10pm: Evolution of Payments Testing at Netflix, Byron Lam, Lead Software Engineer in Test at Netflix

7:10pm - 7:30pm: Fraud, by Mike Ross, Engineer on Lyft Fraud team

7:30pm - 7:40pm: 10 min break

7:40pm - 7:55pm: Next generation of financial reporting infrastructure, by Siqi Li, Engineer on Lyft Financial Infra team

7:55pm - 8:15pm: Build a Scalable Payment System in Airbnb, by Jiajia Han, Engineer on Airbnb Payments

8:15pm - 8:30pm: Panel for Q&A

8:30pm - 9:00pm: Mixing & social events
Speakers: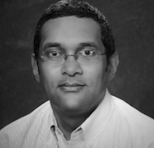 Ashwin Raj: Ashwin is the VP of Payments at Lyft managing Payments, Financial Services and Infrastructure, Fraud and Identity which constitute some of the core capabilities of the Lyft ecosystem enabling drivers and passenger to efficiently utilize the Lyft platform and services.

Jun Erh: Jun is a software engineer on the Payments Infrastructure team at Lyft. She is currently leading the efforts of building the next generation of payment transaction system. Before Lyft, she worked on building large scale systems for ads billing and serving at Twitter.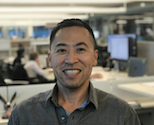 Byron Lam: currently manages the quality, stability, and scalability of the payments application in both test and production environments at Netflix. He has been at Netflix when Netflix was serving only a handful of countries and successfully led the testing effort for almost all of Netflix's payments related projects including global launch and migration to the cloud. He laid the foundation to a CI pipeline, test framework, and mock service that is still being used today.
Mike Ross: Mike is a Software Engineer on Lyft's Fraud team. He has spent the last few years helping build a risk decision platform that enables teams to ship logic from simple business rules to deep learning models. He is currently working to expand the platform to new teams and products across Lyft.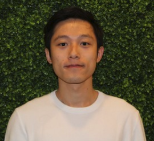 Siqi Li: Siqi is software engineer on the financial infrastructure at Lyft. Currently, working on financial reporting and risk mitigation. Also, he was on data platform at Lyft, and he has built some of the key pieces in the event ingestion and real-time querying pipelines on Hive/Presto. previously, he worked at Twitter in Hadoop team.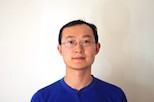 Jiajia Han: is currently a software engineer in Airbnb Payment team. In Airbnb, he is working on the next generation of Airbnb's e-commerce platform, serving both internal and external products. The new platform will allow Airbnb to scale existing products better and more importantly, to open the door for all kinds of new opportunities. He is specilized in reliable, highly performant and highly available payment systems, so that the customers don't miss a transaction due to payment issues. Before joining Airbnb, he worked at Square in both Payment infrastructure and Payment growth teams. He started his career in Google, working on search and commerce teams.
Directions:
We are located at 185 Berry Street, San Francisco, CA 94107. Once you've arrived, head to Lobby 2 through the courtyard and take the elevator up to the 5th Floor. Check in at the reception desk and sign the e-NDA.
Caltrain: SF Station is one block away on the corner of 4th & King Streets.
MUNI: N-Judah and T-Third Street lines stop outside the Caltrain station at 4th and King Streets and in front of AT&T Park on King Street between 2nd and 3rd Streets.
PARKING: There is visitor parking available in the China Basin Garage (entrance off 3rd Street right across from AT&T Park). Weekday parking rates are $5.00 per 20 mins, or $25 maximum up to 12 hours. Be aware that parking rates may change during game days.
Or better yet, take a Lyft!