"Pay-Per-Click Marketing Tactics: Improve your Online Advertising ROI" Semi...
Description
About the Program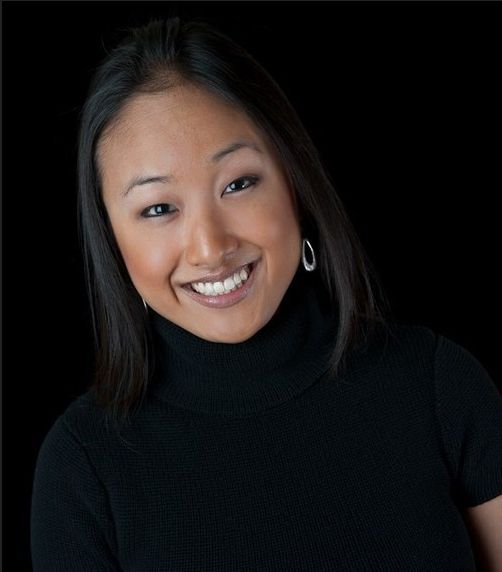 To generate targeted leads, sales and awareness, many small businesses are utilizing pay-per-click (PPC) advertising. These ads generally appear in search results pages, websites in the google display network, and social networking sites.
PPC advertising can be very cost-effective when managed properly, due to the ability to target keywords, specific geo-locations, messaging and landing pages. Beyond basics, there are many advanced tactics that can help small business owners elevate the performance of their campaigns above competitors. This seminar will focus on PPC advertising tactics such as PPC campaign research, planning, implementation and account management. Anna Hutson of Formic Media will discuss how small business owners can implement tactics such as ad extensions, display advertising, remarketing, mobile advertising and local advertising. You will leave this seminar with additional insight and actionable takeaways for taking your campaigns to the next level.
About the Presenter
Anna Hutson has been with Formic Media since the company's inception, driving the strategy and execution of search engine optimization (SEO), pay-per-click (PPC) and social media marketing initiatives for clients such as Barre3, Beaverton Toyota, Continental Van Lines, Prometheus Real Estate Group, and Teva®. Leveraging her attention to detail and desire to provide top-notch client service, Hutson is responsible for the overall growth, strategy and retention of client accounts, the evolution and development of services, and internal marketing to help drive company growth. In addition to being a speaker and instructor at seminars such as Clark College Corporate Education and the Software Association of Oregon (SAO), Hutson also regularly contributes to Formic's blog, monthly Seminar Series and has been published in industry publications such as iMedia Connection, Business2Communty and MarketingSherpa. Also active in the community, Hutson serves on the Board of Directors for the Cascade Academy Foundation (CAF), as well as the Associate Board for SMART (Start Making a Reader Today). Hutson's background includes developing and executing integrated marketing campaigns using traditional media for clients at Datamark, Inc., a direct response, lead acquisition management agency in Spokane, Washington; where Hutson also earned her Bachelor of Arts degree in Public Relations from Gonzaga University and is a proud "Zag for life." As a Seattle native, Anna brings a Pacific Northwest love for the outdoors and can be found cheering on the Zags, playing with her dog, or downhill skiing.
Ticketing Details
Admission is $20 in advance and $25 at the door.

Save by purchasing seminars in bundles of 4 for $60. Learn More.
Consider becoming an Annual Subscriber. Subscriptions cost $100 and allow you to attend unlimited seminars. Learn more.
Coupons, 4-Packs and Subscriptions are redeemed by clicking "Enter Discount Code", entering your unique code, and clicking "Apply Discount"
Already a Subscriber?
Simply click "Enter Discount Code" above the "Order Now" Button, type your unique discount code, and click "Apply Discount"
Organizer of "Pay-Per-Click Marketing Tactics: Improve your Online Advertising ROI" Seminar (with Anna Hutson)

Do you feel stuck in your business because of lack of information? Classes at Mercy Corps Northwest offer you a deep exploration in a range of business topics covering technology, marketing, finance, law, and more. Our classes give you actionable tools to apply directly to the business problems you are facing today. We also create a forum help you to connect with entrepreneurs just like you and develop a stronger network.
Classes are taught by professionals who are experts in their fields. They bring a diverse set of knowledge to the classroom, and are receptive to individual business problems. Learn more about our presenters.
Mercy Corps Northwest works to assist motivated low-income individuals improve their lives through starting or expanding a small business. We provide funding, matched savings and other services that help clients increase their economic self-sufficiency through self-employment. 
More information on Mercy Corps Northwest and our other services can be found at www.mercycorpsnw.org
Stay up-to-date by signing up for our newsletter! Email Address: