Pay-it-Forward Training - Session 1: Revisiting Mature Fields in the $50 -...
Description
Hello Pay-it-Forward Network,
You are invited to attend this free training seminar. "Pay-it-Forward Training" program is created to help and encourage the in-transition community. Highly qualified members and guests have volunteered to share their expertise so that we may continue to learn and stay engaged through our own career transition.
PLEASE FORWARD and SHARE THIS EVENT on other social media so that others may find and benefit from attending this PiF session, everyone is welcome. All events are on www.eventbrite.com.
The "Pay-it-Forward Training" attracts working and non-working professionals alike to foster an environment of continuous learning where working and non-working professionals commingle in the hopes that talents find openings.
All "Pay-it-Forward Programs" are run 100% by volunteers and zero overhead with the sole purpose of helping and encouraging the in-transition community through opportunities to train, learn and network. Active participation by members prepares them to be the sharpest candidate in the market.

---
8:30
Pay-it-Forward Program Introduction - Pay-it-Forward Network Team Leaders
---
8:45 - 11:00
1st Speaker: Sharma Dronamraju, MS, MBA, PG sharma@akdpsi.com
Mr. Dronamraju's Title: Geoscientist and Director, AKD Professional Solutions, Inc. Katy, Texas

Title of Presentation: Revisiting Mature Fields in the $50, digging deep in Geology with advances in 3D seismic and reservoir modeling
Training Category: Geology. Reservoir Modeling & Economics Criteria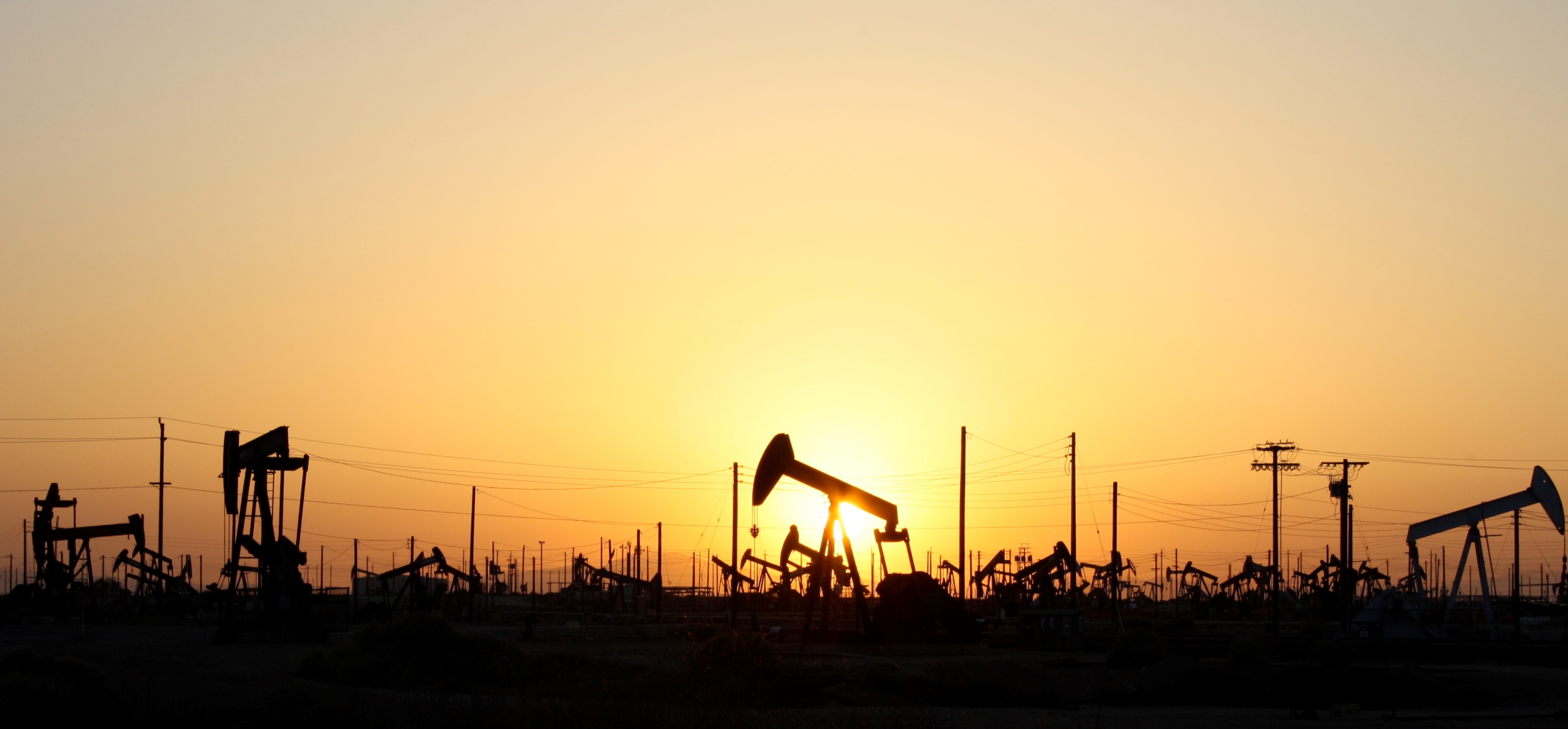 Abstract:
Mature fields meet one or more of the following criteria: fields that have produced for more than 25 years, fields that have produced water cuts around 95%, fields that have been neglected during low demand such as now, fields that are currently in operation with obsolete technology, poor facilities, and market access. According to the U.S. Energy Information Administration, these mature oil fields are contributing up to 80% of world production, which could translate to 89 million barrels of oil per day. Often poor infrastructure and poor state of record keeping pose steep hurdles in monetizing these assets. A surprising fact is that in many of these fields, the oil is in very low risk plays, often very shallow reservoirs, with low cost of recovery. In these low price environment, 1% increase in recovery factor and enabling reduction a fraction of lifting costs could make all the difference in breakeven price of oil. Conservative estimates of reserves are about 15-30 billion barrels in some of these basins. Unfortunately, some of these fields are poorly managed, through various EOR techniques, relying on antiquated subsurface geology. Some of these fields did not benefit from the technology growth in the last 20 years. These fields could see new life with 3D seismic data, interpretation based on sound regional and prospect level geology, chronostratigraphic mapping, fit-for-purpose reservoir modeling to guide the appropriate recovery program, and a new breed of entrepreneurial spirit, for substantial rewards in these fields.
Examples from mature fields revivals from different parts of the world, with varied geology and economic criteria, using 3D seismic data and the state-of-the-art reservoir modeling are presented. The common denominator of these methods is bringing a fresh look into the geology of subsurface with modern tools and concepts.
This workshop is intended to share views and perspectives, learn from peers with complementing experience, promote cross-learning and facilitate collaboration in projects.

Speaker 1 Bio:
Sharma Dronamraju is a Geoscientist and Director, AKD Professional Solutions in Houston, Texas, USA. He worked for Petrobras USA, Marathon Oil, Halliburton, Landmark Graphics, Fugro, and ONGC over 30 years of upstream oil and gas. His expertise lies in rejuvenating mature fields. He was associated with several deep-water developments and exploration appraisals in GoM, Gulf of Thailand, Indonesia, deep-water Nigeria, Equatorial Guinea, and South China Sea. Sharma's recent work includes Geomodeling for EOR in mature oil fields in Miocene Syn-rift clastics and carbonates and regional prospectively of Gulf of Suez, Egypt, heavy oil development in Powder River Basin in Lower Cretaceous incised valley fills (Newcastle Fm.), reservoir modeling of HPHT fields in offshore East Malaysia and Borneo, and sub-salt interpretation, appraisal, and reservoir delineation of Lucius Field, GoM. He conducts training programs Reservoir Modeling, Field Development, and Seismic Interpretation. Sharma's current focus is continental rift basins and their contribution to geoscience. Sharma earned his Master's degrees from Indian Institute of Technology, Texas A&M University, and MBA from Rice University. Mr. Sharma is State Registered and Certified in Texas USA (#12543). He serves on the International Explorationists Committee, Houston Geological Society, a Member of AAPG House of Delegates.
---
11:00-11:15 Break
---
11:15
2nd Speaker: Vsevolod "Seva" Egorov, Ph. D. vsevolod_egorov@ymail.com
Title of Presentation: Gravity Methods in Petroleum Exploration
Training Category: Geology - Gravity - Exploration.
Abstract:
Gravity surveys have been employed from the early days of petroleum exploration. In 1924, the Nash salt dome was the very first hydrocarbon prospect located by geophysical methods in the US. It was mapped during a torsion balance (gravity gradiometer) survey. Over the following decades, gravity methods lost their leading position in petroleum exploration to quickly developing reflection seismic. However, they did not lose their value. Today, they are a primary screening tool at the beginning of exploration, providing regional structural framework and helping positioning significantly more expensive seismic surveys. In addition, gravity methods help correlate and fill-up gaps between 2D seismic lines. In more advanced applications, they are used, for example, to validate salt geometries, acoustic velocity models, interpretation of seismic data, and even to monitor producing reservoirs.
This presentation will provide an introduction of the gravity methods and demonstrate their typical applications in petroleum exploration. This will be illustrated by the real world examples of gravity, seismic, and geological information from various sedimentary basins of the world.
Speaker 2 Bio:
Vsevolod (Seva) Egorov holds B.S and M.S. degrees in Geology/Geophysics from St. Petersburg State University, Russia and a Ph.D. in Geophysics from University of Houston. He has been actively involved in geoscience for over 25 years.
Early in his professional career Seva participated in engineering and mining geophysical work. For the past decade, he has focused on worldwide petroleum exploration from regional to prospect level, integrating geological, seismic and potential fields' data. While working for Getech, AOA Geophysics, Fugro, CGG, ARKeX, and as a consultant, the work was carried out for more than 30 independent, major and national oil and gas companies and state agencies. The latest projects include exploration of the southern Gulf of Mexico, Atlantic conjugate margins (West Africa, US Atlantic margin and Brazil), the Appalachian Basin (Marcellus Shale play), and South America.
He is a member of AAPG, SEG, HGS, and AGU. At the SEG, Seva has served as a Chair of the Gravity and Magnetics Committee and organized a number of the Annual Meeting workshops.
---
12:30 End of Training
---
You must reserve your ticket to attend; and because space is limited, you must unregister if you cannot attend so that others on the waiting list may take your seat. Unregister by logging into Eventbrite.com
We encourage you to forward this invitation to your friends so that they may also have the opportunity to learn and stay engaged. Everyone working or not is welcome, come join the most proactive professionals in a continuous learning environment.
---
Also contact the PIFN team if you wish to volunteer your time to teach or organize a training session.
Thank you,
Brian W. Cho, PMP
"Lead Concepts to Execution"
Paul Credo pauljcredo@comcast.net https://www.linkedin.com/in/paul-credo