Sales Have Ended
Ticket sales have ended
Thank you for your interest in Rock What You Got Pay Gap Minnesota Maker's Market. Ticket sales are now closed. Visit our website to join our newsletter list and get notified of upcoming events or to see what's happening in the future. www.rockwhatyougotlive.com
Sales Have Ended
Ticket sales have ended
Thank you for your interest in Rock What You Got Pay Gap Minnesota Maker's Market. Ticket sales are now closed. Visit our website to join our newsletter list and get notified of upcoming events or to see what's happening in the future. www.rockwhatyougotlive.com
Pay Gap Minnesota Maker's Marketplace at the Minnesota State Fair West End Market September 26, 2020
About this event
TICKETS ARE FREE, BUT YOU MUST HAVE A TICKET TO ENTER! The marketplace is free, but please consider making a donation to help keep us viable and continuing to create and promote live events.
Missing out on the state fair and other festivals this summer? We are too!
Enjoy a day out in a socially distant friendly outdoor environment at the Minnesota State Fair Grounds for the last of the summer fairs. Shop with local and national artisans, makers and service providers and enjoy some concessions or a beverage in the beautiful fall weather. RAIN OR SHINE!
Tickets are extremely limited so tickets are required.
Rock What You Got cares about your health and the health of our employees, volunteers, exhibitors and performers and has developed a comprehensive COVID-19 Preparedness Plan that you may review here.
We ask that everyone attending our events follow all posted guidelines for wearing of face coverings and social distancing. FACE MASKS WILL BE REQUIRED WHILE IN THE MARKETPLACE.
The marketplace is free, but please consider making a donation to help keep us viable and continuing to create and promote live events. COVID has decimated many small businesses and effectively closed all live events. It was with a great deal of expense and effort for us to put this event together and we are proud of everyone that made it happen.
NIVA - National Independent Venue Association - #SaveOurStages
MN Food Shelves - Please bring non-perishable food to support the FINNEGANS Community Fund. We'll be collecting.
The marketplace is provide in conjunction with our Pay Gap Comedy & Music Festival. held next door in the Schilling Amphitheater. If you'd like learn more about this event or purchase tickets (they include the marketplace) here.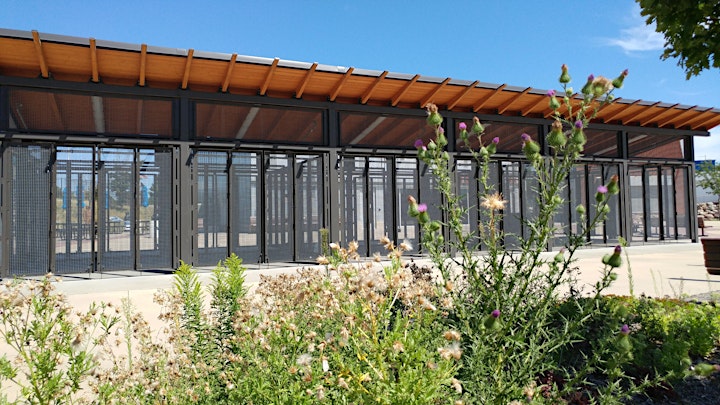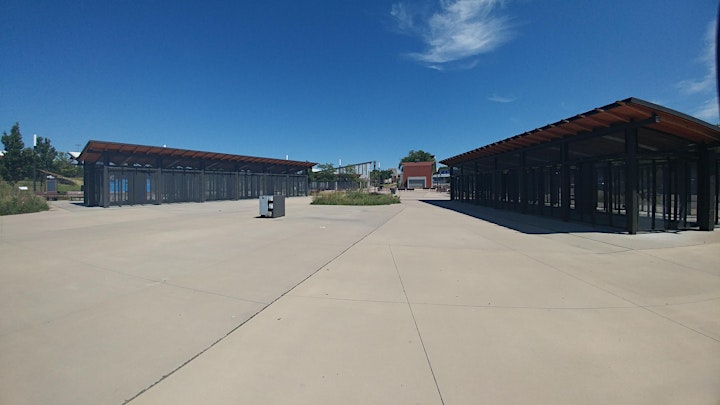 Organizer of Pay Gap Festival Marketplace at the Minnesota State Fair West End Market
What is Rock What You Got?
We are ROCK WHAT YOU GOT a scrappy and committed group dedicated to gender equality and the empowerment of WOMEN from the local to national level.
We accept and love that WOMEN are born in every race, shape, size, cultural and religious tradition, physical ability, sexual and gender orientation, and that each and every one of us has value and worth.
We believe in elevating the voices of WOMEN by curating experiences imagined for WOMEN, but realized for EVERYONE. We seek to make it "normal" for WOMEN to command the stage and for the audience to diverse and engaged.
We believe that WOMEN are curious and intelligent consumers with more purchasing power than ever before in history and deserve to be marketed to as such. We seek to be a catalyst for shifting the messaging and partnering with businesses that authentically want to listen.
We believe that when WOMEN lead, innovate and boldly live in their truth, the world is made better for EVERYONE.
ROCK WHAT YOU GOT is an anthem, a movement, and a call to action to EVERYONE to feel emboldened to love and accept themselves for who they are, and have the courage to lift each other up as we tear down the systems and societal constructs that would keep us in the shadows and instead let in the glorious light of liberation.
At ROCK WHAT YOU GOT, we believe in what we are doing, because we believe in WOMEN and our ability to lift each other up in business, entertainment, philanthropy, culture and family.