Sales Have Ended
Ticket sales have ended
Thank you for your interest in the Pay Gap Comedy Festival. Unfortunately, tickets sales have ended. But we hope you will sign up for our newsletter to stay on top of all of our events and the other big ideas we are working on. You can sign up at: https://rockwhatyougotlive.com/
Sales Have Ended
Ticket sales have ended
Thank you for your interest in the Pay Gap Comedy Festival. Unfortunately, tickets sales have ended. But we hope you will sign up for our newsletter to stay on top of all of our events and the other big ideas we are working on. You can sign up at: https://rockwhatyougotlive.com/
The Pay Gap Comedy & Music Festival with Marketplace at the MN State Fair Grounds West End Market - HALF DAY MUSIC
About this event
These are the HALF-DAY MUSIC tickets! They include the comedy performances from 3:30-6:30 pm plus shopping in the Festival Marketplace.
MORE TICKET OPTIONS:
Click here for FULL DAY Comedy & Music tickets ($55 – $69)
Click here for HALF-DAY COMEDY tickets ($35 – $45)
Click here for MARKETPLACE ONLY tickets (FREE)
Missing out on the MN State Fair, Festivals or other local Fairs? Are you ready to lose yourself in a day of laughter, music, entertainment with an opportunity to shop in an large outdoor venue and enjoy the last bastions of summer? WE ARE TOO!
Time for some socially distant outdoor fun!
And a big THANKS to our sponsor, Valley Pastries! Every ticket holder will get a free BIG MINI DOUGHNUT on a STICK!
10:00 am Marketplace Open: Come early, drop off your stuff at your reserved seats and head over to the Marketplace to shop with our local small businesses. You'll have additional opportunities throughout the day to head over as well.
12:00 pm Festival begins. Share in the delights of some of the best local stand-up, improv, sketch and musical comedy along with a variety of musical guests. There is something for everyone. Tickets are available for the full day festival by clicking here or you can purchase Comedy Only or Music Only half-day passes. The full line-up and schedule will be available soon, but here's a sampling of our confirmed performers:
THIS TICKET IS FOR THE HALF-DAY MUSIC SHOW!!
12:00-3:00 pm NOT INCLUDED IN THIS TICKET Comedians: Headliners Mary Mack (Solar Opposites & Trover Saves the Universe), Mary Jo Pehl MST 3000 & Riff Trax) and Miss Shannon Paul (2020 City Pages Best Stand-up & Comedy Through the Chaos) as well as Ivey Award winners 2 Sugars Show writers/performers Shannan Custer & Carolyn Pool , Elise Cole (People of Comedy), Suzanne the Magician (Penn & Teller Show), Maggie Faris (Winner MN Comedy Laugh Off), Khadijah Cooper (2019 City Pages Best New Comic Finalist) and Julia Gay !
You must purchase a full-day pass or half-day comedy pass to see the comedy starting at noon. Click for Full day Registration. Click for half day Comedy
3:00-3:30 Seating available for Music show
3:30 - 6:30 pm INCLUDED IN THIS TICKET Musical Appearances: The Devon Worley Band, Kat Perkins Jearlyn Steele and more announced soon!
Seating in the venue is reserved. To comply with the social distancing requirements, tickets are sold in blocks of two, three or four people (a small number of single tickets available). You must purchase all tickets in the block.
This is an outside event and the show will go on rain or shine. You are permitted to bring in blankets and a cushion for your seats to make them more comfortable. You may bring an umbrella, but you won't be permitted to have them in your seats if they are blocking someone else's view. We encourage you to bring sun screen and a hat to make your visit more enjoyable.
Concessions and beverages available. You may not bring in outside food or beverages.
We are in compliance with the state of Minnesota COVID-19 requirements and have our preparedness plan available for you to review here. While this is an outdoor space, we will require everyone to wear a mask while in the area and during the performances while you are seated. We expect you to laugh and sing and this activity can help spread aerosols, which may lead to spread. You may take a break of your mask by stepping out of the area.
Parking is free inside the fairground areas on the streets.
THANK YOU!!! When you purchase a ticket you will be supporting a large ecosystem of performers, crew members, promoters, employees and small businesses, all of whom have been extremely negatively impacted by the closures brought about by the pandemic. Producing this event has allowed us to hire more than 30 industry professionals and provide a platform to do what they love! The performing arts, theater, festivals, independent venues, promoters and a host of connected businesses were the first to close during the pandemic and will be the last to fully open. We are blessed to be able to produce this event under the guidelines outlined by the state and feel we have a good plan to provide a safe, but fun experience. But with the heavy and expensive burden of creating and executing it under these restrictions,while also ensuring that our performers and crew are compensated fairly, is reflected in the ticket prices.
We also encourage you to send additional love to our performers by providing them with a tip at https://www.paypal.com/paypalme/rockwhatyougot. While we are committed to compensating everyone equitably, many of our performers have not had stead work on stage since March and this is a fabulous way to support them.
Maker's Marketplace - Enjoy some unique shopping with some of the most creative local businesses. More details and a list of vendors will be coming soon! Marketplace is open at 10:00 and you can come before or after the show to shop at the market.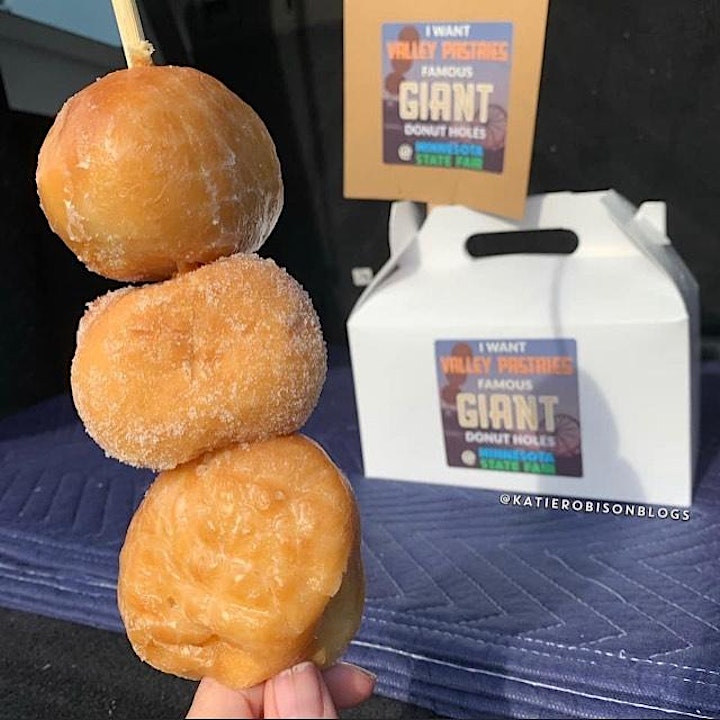 Organizer of Pay Gap Comedy & Music Festival with Maker's Marketplace - Half Day Music
What is Rock What You Got?
We are ROCK WHAT YOU GOT a scrappy and committed group dedicated to gender equality and the empowerment of WOMEN from the local to national level.
We accept and love that WOMEN are born in every race, shape, size, cultural and religious tradition, physical ability, sexual and gender orientation, and that each and every one of us has value and worth.
We believe in elevating the voices of WOMEN by curating experiences imagined for WOMEN, but realized for EVERYONE. We seek to make it "normal" for WOMEN to command the stage and for the audience to diverse and engaged.
We believe that WOMEN are curious and intelligent consumers with more purchasing power than ever before in history and deserve to be marketed to as such. We seek to be a catalyst for shifting the messaging and partnering with businesses that authentically want to listen.
We believe that when WOMEN lead, innovate and boldly live in their truth, the world is made better for EVERYONE.
ROCK WHAT YOU GOT is an anthem, a movement, and a call to action to EVERYONE to feel emboldened to love and accept themselves for who they are, and have the courage to lift each other up as we tear down the systems and societal constructs that would keep us in the shadows and instead let in the glorious light of liberation.
At ROCK WHAT YOU GOT, we believe in what we are doing, because we believe in WOMEN and our ability to lift each other up in business, entertainment, philanthropy, culture and family.