Description
When Social Impact Bonds were first introduced in the U.S. in 2012, they were celebrated as a way to improve outcomes of government funding and scale solutions through private capital. However, the outsized attention and fanfare for this untested approach resulted in a number of unrealistic expectations and subsequent frustrations as these models were implemented. Six years later, there has been significant evolution in Pay for Success financing and active projects around the country in health, education, housing, and more. Join for an engaging update on the ways that creative public-private collaborations and financing are driving greater efficiency and incentivizing measurable outcomes for social challenges in Seattle and around the country.
About the Presenters: SOCAP 365 and Impact Hub Seattle are collaborating on an event series in 2018 to highlight efforts and uplift voices at the intersection of money and meaning.
Sponsorship opportunities are available across the series. For more information, please contact liz@socialcapitalmarkets.net



Schedule

:
7:30am - Doors Open
8:00am - Welcome
8:15am - Panel
9:00am - Q&A
9:15am - Networking


Sp

eakers: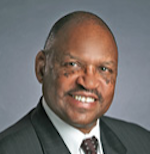 Mr. Lofton became Executive Director of the Seattle Housing Authority on September 1, 2012, and leads strategic planning and the day-to-day operations of the organization. Prior to his promotion to Executive Director, he held the position of Deputy Executive Director--Finance and Administration for more than eight years.
As Deputy Executive Director, Mr. Lofton oversaw Seattle Housing's Human Resources, Information Technology, Finance and Budget, and Housing Choice Voucher functions, including the development and management of the agency's annual budget. Since becoming Executive Director, Mr. Lofton has focused the housing authority on serving more people, creating support and opportunity for residents to achieve self-sufficiency, to build better communities, and create appropriate living environments for all residents.
During Mr. Lofton's over 40 years of public service, his many leadership positions have included Chief of Departmental Operations for Mayor Greg Nickels; Deputy Superintendent for Customer Service with Seattle City Light; Deputy Chief of Staff for Mayor Norm Rice; and Budget Director for the City of Seattle. He also served as Deputy Director for the Washington State Department of Community, Trade, and Economic Development.
Mr. Lofton received his Baccalaureate from the University of Puget Sound and did his graduate work in Urban Planning at the University of Washington.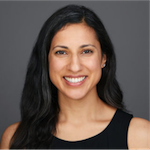 Tina serves as Director of Innovation and Performance, an internal unit focused on working with departments using data and design to creatively solve problems. She has spent 15 years working to strengthen the public sector's ability to make positive change for constituents. Her past experience includes serving as a policy advisor to Mayor Mike Bloomberg in New York City and as a management consultant to government and nonprofit leaders at the city, county, state, Federal, and international levels to create actionable enterprise strategic plans and explore innovative financing mechanisms. She holds degrees in Economics and International Studies from UNC-Chapel Hill and a Master of Public Affairs degree from Princeton University.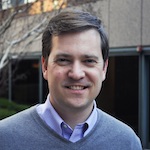 Ian Galloway is the director of the Center for Community Development Investments at the Federal Reserve Bank of San Francisco. Ian researches and presents regularly on a variety of community development topics including crowdfunding, investment tax credits, the social determinants of health, impact investing, and Pay for Success (social impact bonds). He recently co-edited the book What Matters: Investing in Results to Build Strong, Vibrant Communities, which explores outcomes-based funding and contracting in the social sector. Before joining the Federal Reserve, Ian developed a job training social enterprise for the Portland, Oregon, homeless youth agency Outside In. He holds a master's degree in public policy from the University of Chicago and a bachelor's degree in political science and philosophy from Colgate University.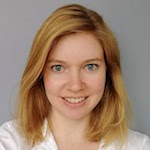 Lauren Fulton is an impact investment professional with domestic and international experience developing Pay
for Success transactions. Currently a Senior Program Manager in Strategy and Impact at CSH, Lauren delivers technical assistance for the feasibility and structuring of Pay for Success across the country. She also works on financial product development and is always looking for ways to scale impact through capital. Prior to CSH, Lauren was an Associate at Social Finance UK, where she developed, contracted, and managed the implementation of Social Impact Bonds. Lauren earned a Master's degree at Cambridge University and a Bachelor of Arts at Harvard University.
Media:
The panel may be recorded for distribution on SOCAP's new podcast.
---
Presented by:
SOCAP 365 and Impact Hub Seattle are collaborating on an event series in 2018 to highlight efforts and uplift voices at the intersection of money and meaning.
Sponsorship opportunities are available across the series. For more information, please contact liz@socialcapitalmarkets.net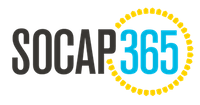 An ongoing event series, SOCAP 365 features world-class speakers and opportunities to connect at the intersection of money and meaning. Through thought leadership panel discussions, inclusive dialogues, and community-building events, SOCAP 365 serves the rapidly growing network of impact investors, social entrepreneurs, conscious corporations, philanthropists, government agencies, and innovators in every sector. Whether you're a long-time SOCAP attendee or relatively new and curious about the field, SOCAP 365 is a chance to plug-in locally with like-minded peers committed to accelerating the flow of capital toward global good.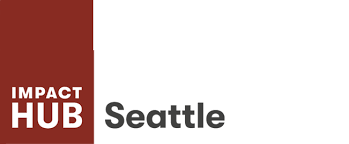 Impact Hub Seattle is a locally rooted, globally connected coworking space located in a historic building in the heart of Pioneer Square, Seattle's oldest neighborhood.
At Impact Hub Seattle, you can build your social enterprise, business, non-profit or community organization alongside a diverse community of members and collaborators who will inspire, connect, and encourage your best work every step of the way.
We offer a unique and powerful ecosystem of resources, inspiration, and collaborative opportunities that are designed to support innovation and positive social impact in our communities. The Impact Hub network of 90+ locations around the world supports a global community of more than 15,000 individuals who have a shared goal of making the world a better place.