About this Event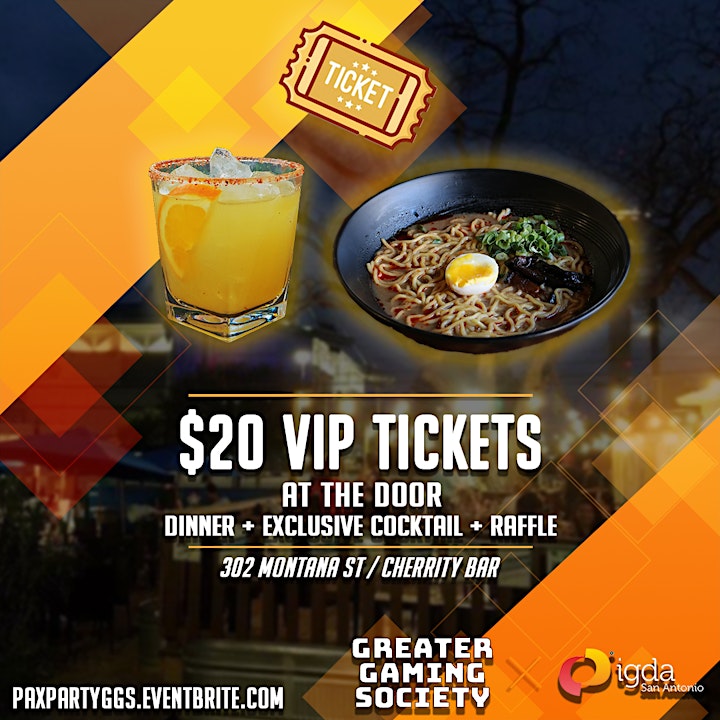 TICKETS FOR THIS EVENT ARE ALSO AVAILABLE AT THE DOOR.
The Greater Gaming Society of San Antonio and IGDA San Antonio presents their second annual PAX South After Party on January 18, 2020! This event is to bring together the game developers coming for PAX South with our local developers here in San Antonio! The Greater Gaming Society of San Antonio has always been dedicated to the support, collaboration, and connection for game developers and enthusiasts in San Antonio, Texas.
Where: The Cherrity Bar. 302 Montana St, San Antonio, TX 78203.
10 minute walk from Henry B. Gonzalez Convention Center
When: January 18, 2020. 7 PM - 10 PM.
VIP Tickets include: Dinner, Exclusive Cocktail, and Raffle Entry!
Those looking to have a game dev booth, or to sponsor this event, please contact Ansley Partosa at ansley.partosa@gmail.com.