Paws With Love: Obedience Class and Therapy Class Registration Spring 2019
Sales Have Ended
Registrations are closed
Please Fill Out -- PRINT -- BRING registration form to class. Also bring COPY of rabies certificate and shot records for us to KEEP.
Sales Have Ended
Registrations are closed
Please Fill Out -- PRINT -- BRING registration form to class. Also bring COPY of rabies certificate and shot records for us to KEEP.
Description

Paws With Love Therapy Dogs offers dog obedience and dog therapy classes. We strive to help the pet owner have a better family dog that is well behaved. These classes include Puppy, Beginners 1 & 2, Advanced Obedience, Therapy Dog and a Tricks Class. Handlers age 12-17 years old must have a guardian present during all classes. Handlers must also be physically able to do the training. Dogs in heat or coming into heat during classes are not allowed.
For anyone who may be interested in enrolling in the Therapy Dog Class. Alliance of Therapy Dogs is requiring a background check first before you can test to become a therapy dog team. We suggest you visit this site, https://www.therapydogs.com/join-therapy-dogs/ before classes begin in order to get the background check started. Since we do not know how long it will take for this process, please begin this as soon as you can. You will be required to have a letter stating that you have passed your background check before you can go through the therapy dog test.
For the safety of all pets and persons attending classes your pet must meet these requirements:
Proof of vaccinations given by a licensed veterinarian are required. Please provide a hardcopy for our files.


Rabies vaccinations are accepted according to city requirements and distemper, parvovirus, hepatitis, leptospirosis and bordatella are required yearly.

Please continue these series of vaccinations and have your dog's health checked once a year for their
protection.

Vaccine information is due on the first night during orientation.



FIRST NIGHT ORIENTATION will be for OWNERS ONLY. PLEASE LEAVE PETS AT HOME. Orientation will begin promptly at 6:30 pm at Western Hills Christian Church.
*If you are unable to pay online email us at pwltherapydogs@gmail.com and we will provide you with a promotional code which will allow you to bypass online payment method. You will pay in person on March 4, 2019 (orientation night).
EVERYONE Must Register ONLINE even if you are not paying online.
Rabies certificate from veterinarian and vaccine verifications are required at orientation.
Organizer of Paws With Love: Obedience Class and Therapy Class Registration Spring 2019
Paws With Love is a non-profit group of volunteer handlers and their therapy dogs. Our members are rcertified with Alliance of Therapy Dogs. 
All funding is obtained through donations.
We provide Therapy Dog Training, Evaluation and Testing as well as Volunteering. Therapy Dogs help promote emotional well-being, healing and over all quality of life.
We also provide a reading program called with the Lawto Public Schools which provides one-on-one reading practice for children in a non-judgmental atmosphere.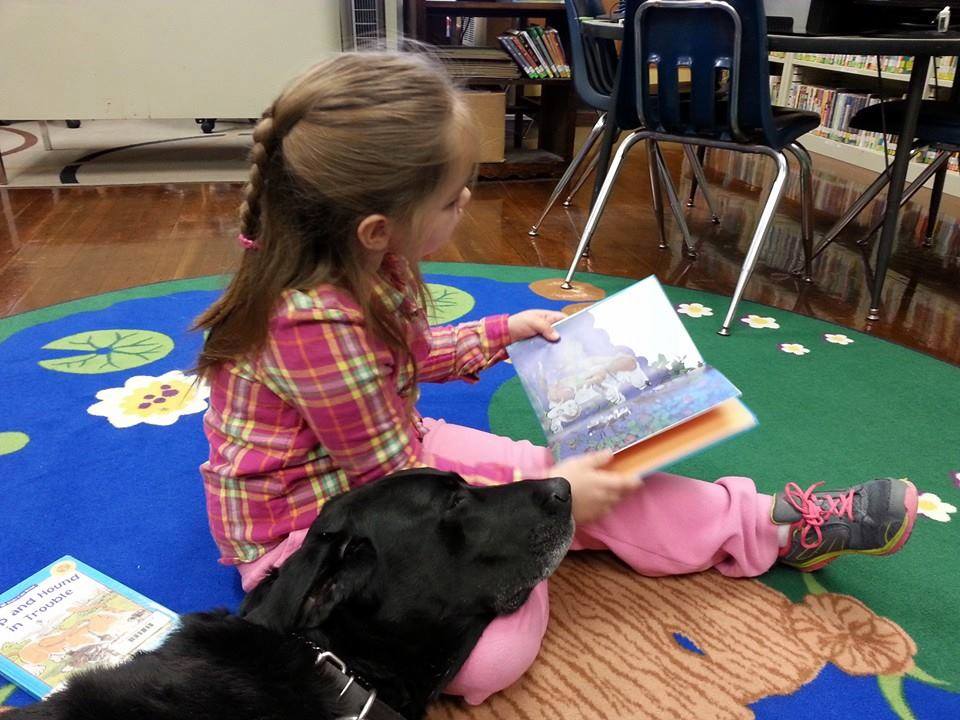 If you are interested in requesting a free visit please contact us, we would love to hear from you!