Paws In The Park

Saturday, December 17, 2016 from 9:00 AM to 11:30 AM (EST)
Event Details
We hope you will join us for our third annual Paws in the Park, Collier County Domestic Animal Services' walk for the animals on Saturday, December 17, 2016.  Animal lovers can bring their dogs and take the 2.1 mile stroll around the trail at the North Collier Regional Park to help us raise funds that benefit the Collier County Domestic Animal Services Trust Fund.  This fund is used to provide emergency veterinary care, food, training, and enrichment toys for the animals in our care.
Domestic Animal Services (DAS) cares for over 6,000 animals each year and we couldn't do it without community support.  Please join us by participating; your registration and donations will help make a difference in the lives of the animals at DAS.
The DAS Trust Fund provides the following:
Medical care for ill and injured animals that arrive at our shelter.

Emergency and on-going care for animals who are victims of animal neglect or abuse.  Animal Control Officers respond to thousands of calls every year from concerned citizens reporting cases of abuse or neglect.

Enrichment toys and training for animals that stay with DAS for extended periods of time while they wait for a home to call their own.  DAS currently has numerous animals available for adoption that have been at the shelter for over six months.

Food, vaccinations, medication, and sterilization.  Each animal that comes through our doors is provided age appropriate vaccines and medical care.

Human education to local schools and adult groups.  Our goal is to teach responsible pet ownership and bite prevention to people of all ages in our community.  Your support will help us improve our humane education programs.
Please help us by walking during Paws in the Park on Saturday, December 17th, 2016 at the North Collier Regional Park.  A pledge sheet is available if you are interested in helping DAS raise additional funds.  Please contact Kellie Carroll at (239) 252-6950 or Kelliecarroll@colliergov.net if you would like more information or a pledge sheet.
Additional Walk Information:
When and where is Paws in the Park?
Paws in the Park is on Saturday, December 17, 2016, at 9:00 a.m. at the North Collier Regional Park located at 15000 Livingston Road in Naples.  Check-in begins at 8:30 a.m.  The pet contests begin at 9:00 a.m. and the walk will begin at 9:30 a.m.
How long is the walk?
The walk is 2.1 miles.  Enjoy the leisurely stroll around North Collier Regional Park.
Can I check in before the day of the walk?
Early check-in is available at Collier County Domestic Animal Services (DAS) on Wednesday, December 14th and Thursday, December 15th between 4:00 p.m. and 6:00 p.m.  Checking in early will help you beat the lines and provide you an opportunity to pick up your walk t-shirt and goodie bags and to turn in any additional pledges you may have collected.
How can I sign up for the event?
You can register at www.eventbrite.com, obtain a paper registration form from DAS or print a registration form at www.Collierpets.com. Return completed paper registrations to Domestic Animal Services, located at 7610 Davis Boulevard, Naples, FL 34104.  You can also sign up on the day of the event at the North Collier Regional Park, but there will be a limited number of t-shirts.
Can I bring my pets?
Yes.  Friendly, leashed dogs are welcome; other types of animal are not permitted.  Dogs must be on a leash less than six feet, no retractable leashes.  Please do not bring dogs in heat.
Can my children participate?
Paws in the Park is a family friendly event and children are welcome to participate.  Children must be under direct adult supervision at all times during the event.
Can I attend if I don't want to bring a pet?
Absolutely!  Everyone is welcome to participate.  You can even participate if you don't want to walk; you can register as a virtual walker to help show your support.
What vaccinations does my pet need to attend the walk?
All dogs must have a current rabies vaccination and a current county license.  Collier County licenses will be available for purchase at the event.  Licenses are $10.00 for sterilized dogs (must provide proof for discount) and $60.00 for unsterilized dogs.
Do I need to bring a water bottle?
There will be water provided along the route for dogs and people.  You are more than welcome to bring your own as well.
Where do I park for the event?
Parking will be available near the softball and soccer fields at the back of the park.
What other type of activities or events will there be?
In addition to the walk, we will also be holding a Silent Auction with lots of wonderful items to bid on.  For the dogs, we will be having several contests including Best Costume, Owner/Dog Look-A-Like, Best Tricks, Biggest Dog, Smallest Dog, and Highest Jumper.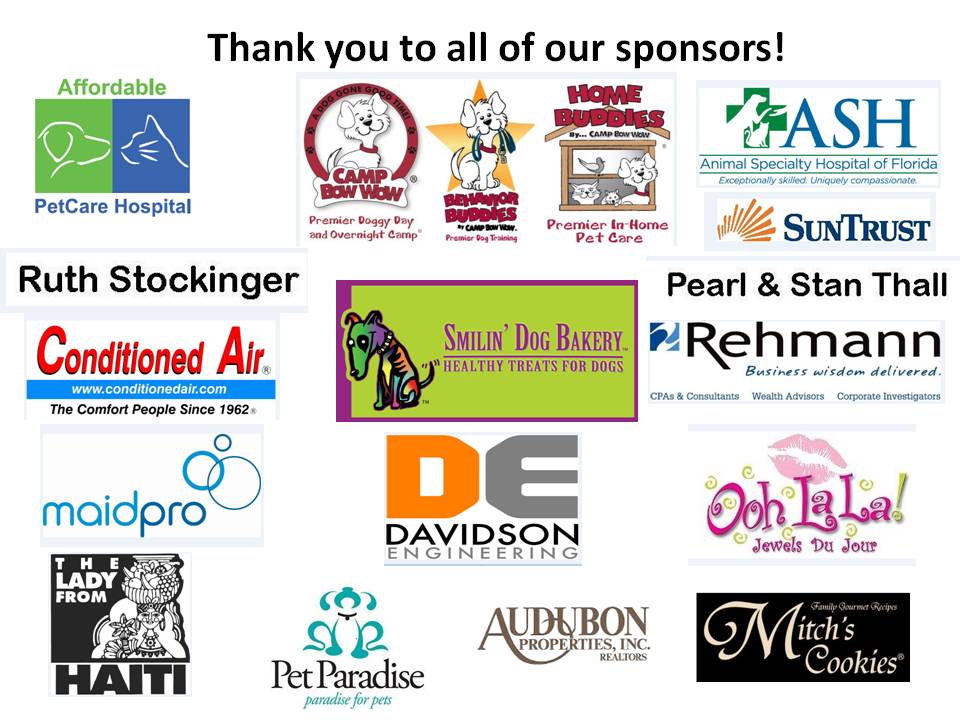 When & Where

North Collier Regional Park
15000 Livingston Road
Naples, FL 34109


Saturday, December 17, 2016 from 9:00 AM to 11:30 AM (EST)
Add to my calendar
Organizer
7610 Davis Blvd
Naples, FL 34104
(239) 252-PETS (7387)
www.collierpets.com