About this Event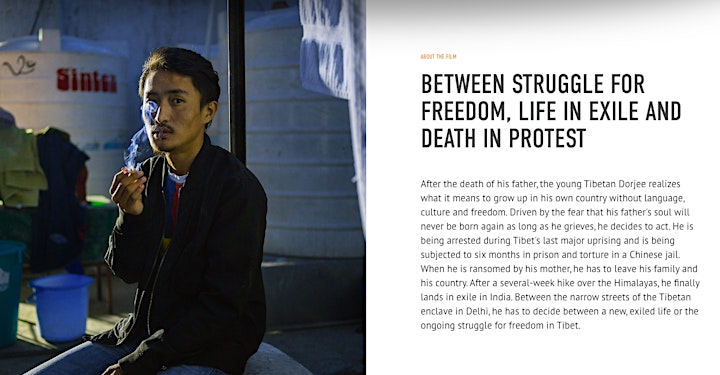 The film will be followed by a Q+A session with Co-Director Sonam Tseten la.
PAWO is based on the true story of young Tibetan activist Jamphel Yeshi, who burned himself publicly in 2012 in protest of the Chinese occupation of Tibet at a demonstration in Delhi. Coincidentally, a photographer nearby captured this horrific moment on camera. The photo on which Jamphel runs in flames across the street went around the world and was widely published in the press. To this day, it is considered a symbol of Tibetan resistance.
Jampel Yeshi, by his public suicide, became one of a long list of Tibetans who have self-immolated as a haunting act of protest against Chinese occupation and oppression. Between 1998 and 2015, 150 Tibetans self-immolated, including many Buddhist monks.