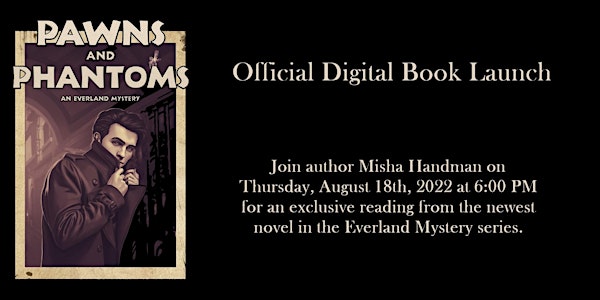 "Pawns and Phantoms" Book Launch
Misha Handman will read from his new hardboiled fantasy novel, "Pawns and Phantoms", and then answer questions and join in conversation.
About this event
This event is taking place online through Gather, a platform that allows you to take part in a large digital event without being overwhelmed! You can take part in small side conversations while being able to listen to my readings and answers.
Pre-order your copy of "Pawns and Phantoms" from tinyurl.com/pawnsphantoms, and then join me for a reading from the book, followed by a Q&A about the Everland Mysteries series and my other works.
Virtual doors open at 5:30 PM PDT. The reading will take place at 6:00, followed by a Q&A and some general mingling.