Description
PAWA Winthrop Area Paint-Out - October 6-8, 2017
"Come ready to paint!"
The Methow valley has been a favorite PAWA destination for many years. Sweeping landscapes that include mountain backdrops, wandering rivers, rocky canyons, farms, forests plus the charming western-style town of Winthrop all make for plenty of subject matter!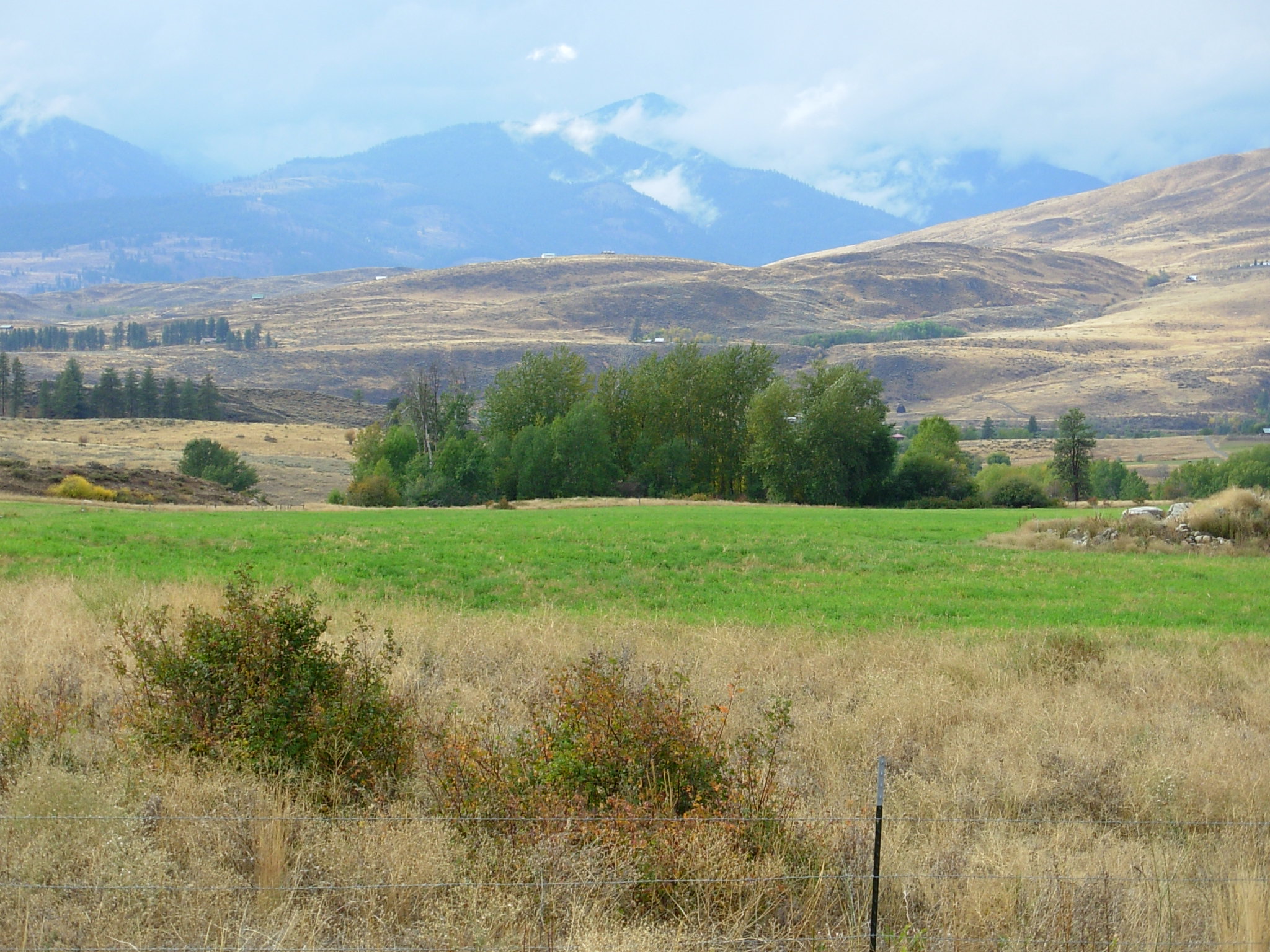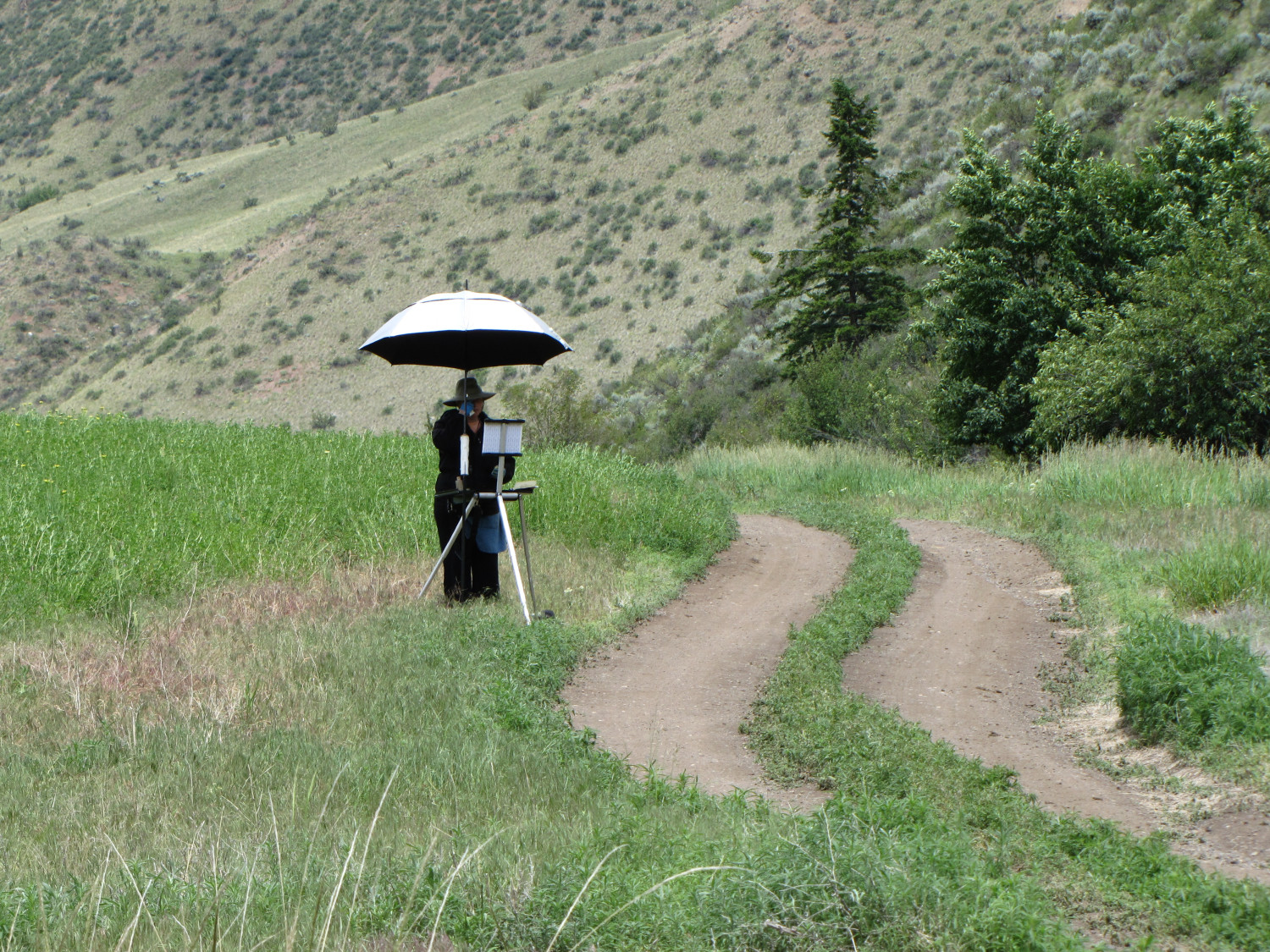 Facilitator: Friday, no facilitator. Saturday and Sunday- Karen Bakke

Day 1, Friday, Oct. 6, 2017-
Suggested meeting spot, the large parking lot and park by The Barn. It's on highway 20 just before town on the right. You can paint on the riverfront. If you get there early, the town is nice to paint before the cars all arrive. The Rocking Horse Bakery (east end of town on the south side) opens at 6am if you want coffee, tea, breakfast goodies.
Head over to Pearrygin Lake State Park. From the Barn, go to town, turn left, follow the Chewuch road around, turn right after about 3-4 miles (there's a sign) and go to the second entrance for day parking. There are views along the way. Discover Pass is required in the park. There's day parking at the swimming area. At the east end of the camping area, there's a trail that leads to an old homestead and outbuildings with hills in the background. Good time to enjoy a sack lunch.
After that, go right out of the park back onto E Chewuch Rd, you can follow it until it comes to west Chewuch Road and take it back into town. There's views of the river and camp areas to stop and paint along the way. It makes a complete loop back to town.
Sack lunch, restaurant/grocery suggestions: There are grocery stores as well as restaurants in Winthrop
Heres a link for suggested bike rides in the area http://www.justgetout.net/Okanogan/post/Methow-Valley-Road-Rides
Day 2, Saturday, Oct. 7: WASHINGTON PASS OVERLOOK - Early morning. Karen will be there at sunrise, even if it's in the rain. West of Winthrop on highway 20 to the Washington Pass Overlook (About a half-hour drive) Spectacular views of Liberty Bell and beyond. NO PARKING PASS NEEDED. Bring a sack lunch, there's nice picnic area there. We can decide where to go or if we want to stay from there.
Day 3, Sunday, Oct. 8: Sun Mountain. Meet at the Sun Mountain Lodge entrance 9:00 am. Great views from the lodge. We can discuss lunch there, sack lunch, or eat in town. We can try heading out to Pipestone Canyon about 1:30. It's a half hour drive from Sun Mtn. Lodge and ends up on a gravel road. Remote area, watch for rattlesnakes.
There are numerous lodging options in the Winthrop area, as well as camping sites.
Bring your paint gear, filled water bottle, hiking boots or other good shoes, layered clothes, etc. Other suggestions -Paint umbrella, flashlight, camera. Cell service may be sketchy in some areas. Discover Pass and Northwest Forest Pass.
Please try and carpool with other PAWA members anytime you can! You may post on our Facebook page to share transportation. If you find you can't attend after all, please cancel on Eventbrite so that the facilitator may have a proper head count, thanks! All paint-outs are for Plein Air Washington members. Please ask the facilitator if a guest may come to a free event, as sometimes there may not be enough space for non-members. A spouse is always welcome.
It is a good idea to print out this Eventbrite page and bring with you to be able to refer to this information.
We love photos from the past events! Post to our Facebook page or send to our blogger!
Thank you for signing up and HAPPY PAINTING!