Description
For PAWA members only
"Come ready to paint!"
Enjoy pastoral views in the Walla Walla countryside at this historic site. The grounds include a lovely pond, a picturesque barn, a covered wagon all surrounded by Walla Walla's beautiful farmlands.
Whitman Mission National Historic Site Phone: (509) 522-6360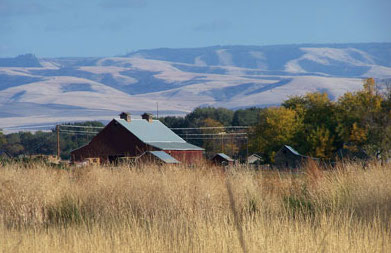 No pass is necessary to access the Mission.
Facilitator - Melanie Thompson melaniethompsonart@gmail.com 509-438-7493
Saturday, 9am, we will meet at the covered picnic area at the far end of the parking lot of Whitman Mission.
Directions - From US-12 E take a right onto Old Hwy 12. Turn right on Sweagle Rd, and take the first left onto Whitman Mission Road. Follow the road through the parking lot to the far end, where you will see a covered picnic area under the trees. Enjoy painting the park! There is a large pond, views of the Blue Mountains through farmland, and the nearby creek to paint.
Lunch plans - 12pm Sack lunch at Whitman covered shelter After Lunch Continue painting the mission
End of day 6pm - Olive Market Place & Cafe 21 E Main St, Walla Walla, WA 99362 Phone : (509) 526-0200
Note from Melanie - June is typically warm and sunny, so dress accordingly, but be prepared for wind or a stray summer squall as well. Layers, as usual, are best. Don't forget your bug repellant of choice, ticks and mosquitos can be active especially in the wetland and grassy areas. Water, bathrooms and shelter are available in the Visitor Center. There is cell phone coverage. No pass is required. Keep an eye out for the artist in the white cowboy hat, that'll be Melanie! PLEASE try and carpool with other PAWA members anytime you can! You can post on our Facebook page to share transportation.
Suggested Nearby Painting Spots:
1. Frenchtown Historic Site - 8364 Old Hwy 12, Walla Walla - A nice place to park and enjoy the Walla Walla farmlands. Old Highway 12 has several turnouts with good views.
2. Sweagle Road River Access (Discovery Pass) - Instead of turning left on Whitman Mission Road, continue south on Swegle Road. Cross the Walla Walla River, watch on the left for a gravel parking lot with information board.
3. Byrnes Road - From Whitman Mission, return to US 12 W. Drive about 8.5 miles, watch for Byrnes Road on left. Take this road as it follows the Walla Walla River through ranches, farmland, and undeveloped shrub-steppe hills. The shadows in the early morning or late afternoon on the desert hills are stunning.
4. Frog Hollow Countryside - Instead of turning left on Whitman Mission Road, continue south on Sweagle Rd. At the end, turn left on Stovall Rd. At the end, turn right onto Last Chance Road, which Ts into Frog Hollow Road. A left will take you into College Place and Walla Walla, but a right will carry you through farmlands peppered with beautiful clusters of locust and aspen!
Lodging - See www.wallawalla.org for more options
Best Western Plus Inn & Suites (509) 525-4700 7 E Oak St, Walla Walla, WA 99362
Quality Inn & Suites (509) 525-2522 520 N 2nd Ave, Walla Walla, WA 99362
Marcus Whitman Hotel and Conference Center (509) 525-2200 or (866) 826-9422 toll free 6 W Rose St, Walla Walla, WA 99362
RV Resort Four Seasons (509) 529-6072 1440 Dalles Military Rd, Walla Walla, WA 99362
Pierce's Green Valley RV Park & Camping (509) 394-2387 24676 W Hwy 12, WA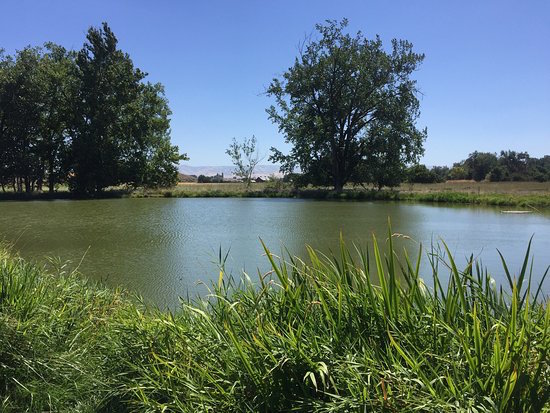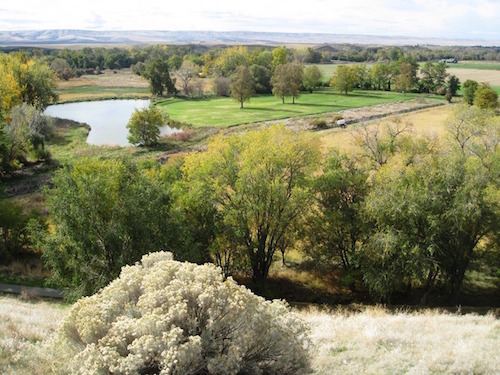 If you find you can't attend after all, please cancel on Eventbrite so that the facilitator may have a proper head count, thanks!
All paint-outs are for Plein Air Washington members. It is easy to join PAWA online. Please have any friend do so if they would like to participate. Please ask the facilitator if a guest can come to a free event. Sometimes there may not be enough space for non-members. A spouse is always welcome. It is a good idea to print out this Eventbrite page to bring with you to be able to refer to this information.