Description
For PAWA members only
"Come ready to paint!"
Prairie Oak Farm is a small, diversified fruit and vegetable farm in southwest Olympia. We just started developing the site as a farm in 2017, and only about half an acre is planted. The property is 21 acres, with about 5 acres of pasture and the remainder in woods and wetland. There is a small stream and beaver pond that is easily accessible from a short trail into the woods. There is little white house built in 1934, as well a small barn, greenhouse, and toolshed.
Facilitator: Joy Nguyen Email: prairieoakfarm@gmail.com Cell: 214-215-0758
People are welcome to bring a sack lunch and eat on the property. We have a table and chairs we can set up, and there is a bathroom inside that is available. For anyone who wants to buy food, there are restaurants and groceries stores 15 minutes up the road on Black Lake Boulevard (Trader Joes, fast food, a sushi restaurant, Ihop, and a small natural foods market called Farm Fresh Market that sells some prepared foods).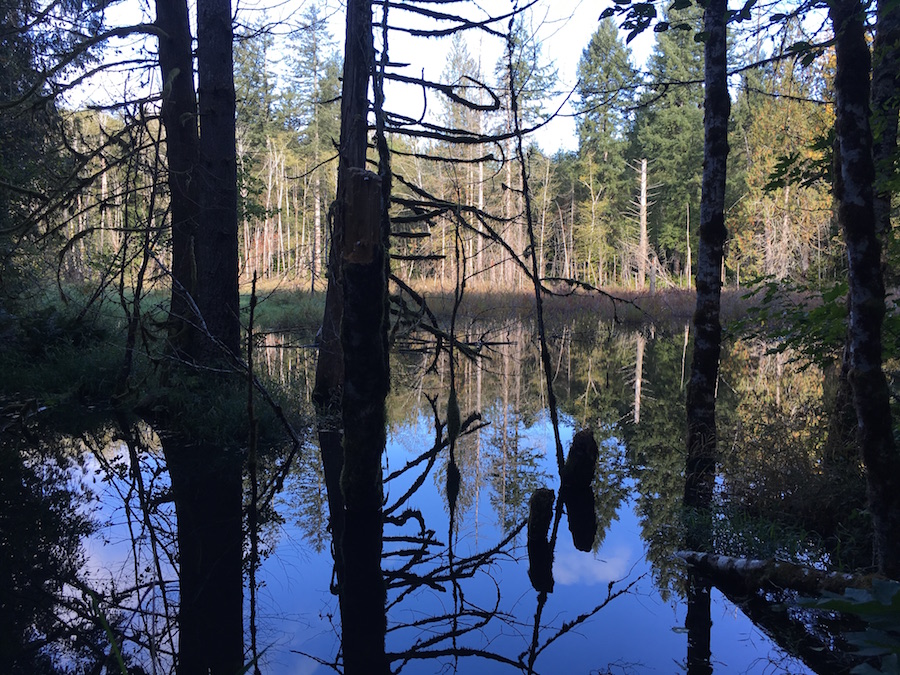 Directions: Don't believe the map on your phone! A landmark is the historic Delphi School, which is right next door to our property. If you are coming from the north on Delphi Rd, our driveway is the first one on the right, just past the school. If you are coming from the south, we are just past 76th Ln SW on the left (if you pass the Delphi School, you've gone too far). We are having a sign installed soon with the farm name, so that should be by the driveway also. Please park in the circle drive in front of the house. Please be aware we have renters in our house, but they are excited to be hosting this event.
If you need lodging - There are lots of options. The Red Lion Hotel is relatively close by and my parents like it, but Olympia has many different hotels. There is a nice bed and breakfast in town called the Swantown Inn (20 minutes away). Camping is available at Millersylvania State Park.
Bring everything you need for painting and lunch. We do have water available, but we are on septic, so paint water will need to be dumped outside. (Solvents should not be dumped of course). Cell coverage - Verizon works well, most others don't work at all.
Please try and carpool with other PAWA members anytime you can! You may post on our Facebook page to share transportation. If you find you can't attend after all, please cancel on Eventbrite so that the facilitator may have a proper head count, thanks!
All paint-outs are for Plein Air Washington members. It is easy to join PAWA online. Please have any friend do so if they would like to participate. Please ask the facilitator if a guest can come to a free event. Sometimes there may not be enough space for non-members. A spouse is always welcome. It is a good idea to print out this Eventbrite page to bring with you to be able to refer to this information.