About this Event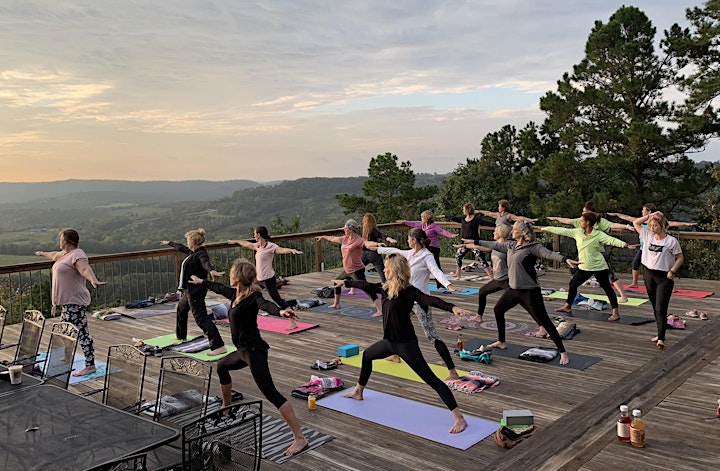 We have thoughtfully designed this retreat experience to include a balance of time together and space with no plans.
Join Shannon Kinney Düh and the creators of (Pause)˜™ Retreats for:
Gentle Yoga
Guided Meditation
Walking Trails & Nature Healing
Energy Work / Reiki
Journaling
Self-discovery
Healthy meals
Fire pit
Laughter, friendship and so much more…
*1:1 Reiki energy healing & holistic life coaching sessions are available for an additional fee – limited availability-purchase in advance!
Schedule of Events (subject to change)
...................FRIDAY...................
Check-In/Welcome Reception
Opening Ceremony
Dinner
Evening Circle Session & Yoga Nidra
.................SATURDAY.................
Guided Meditation Gathering
Breakfast
Morning Circle Session & Gentle Yoga
Lunch
Free Time (rest, read, journal, walk the trails, hang out with new friends, or schedule a Reiki or coaching session)
Guided Meditation Gathering
Dinner
Evening Circle Session
.................SUNDAY......................
Guided Meditation Gathering
Breakfast
Closing Ceremony, Q&A and Sharing
Goodbye Hugs / Check-Out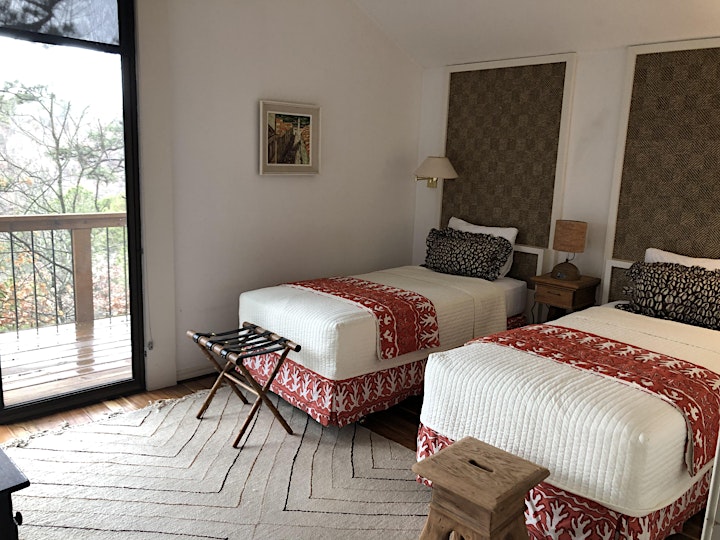 You will enjoy a bungalow style room. This room has two beds and a shared bathroom. This price also includes all of your food and retreat activities for the entire weekend. Come with a friend or be paired up with a new one!
Your Total Investment:
$750 (plus EventBrite Fees on deposit)-Shared Deck House Bedroom or Bungalow: Two (2) Twin Beds
-OR-
$1500 (plus EventBrite Fees on deposit)-Private Bungalow: Two (2) Twin Beds, private bungalow bathroom
Reserve your space today for $150 non-refundable fee which will be applied toward the overall retreat investment .
Remaining balance due upon receipt of invoice at least thirty (30) days before the retreat . Payable by cash, check, Venmo, PayPal.
Travel:
Travel to and from retreat is not included. A shuttle or carpooling from the Kansas City area may be arranged.
International airports near Eureka Springs, AR
253 miles: Kansas City, MO (MCI / KMCI) Kansas City International Airport
298 miles: Saint Louis, MO (STL / KSTL) Lambert-St. Louis International Airport
299 miles: Memphis, TN (MEM / KMEM) Memphis International Airport
Domestic airports near Eureka Springs, AR
39 miles: Harrison, AR (HRO / KHRO) Boone County Airport
48 miles: Fayetteville, AR (XNA / KXNA) Northwest Arkansas Regional Airport
51 miles: Branson, MO (BKG / KBBG / BBG) Branson Airport
85 miles: Springfield, MO (SGF / KSGF) Springfield-Branson National Airport
94 miles: Joplin, MO (JLN / KJLN) Joplin Regional Airport
108 miles: Fort Smith, AR (FSM / KFSM) Fort Smith Regional Airport
Cancellation policy: Refunds up to 30 days before event. Eventbrite's fee is nonrefundable.
We reserve the right in any circumstances to cancel a retreat. In particular, our retreats require a minimum number of at least 75% of the participants to have booked by 30 days before the start date. If this minimum number is not reached by that date we may cancel and refund the money to you.
Meet Your Retreat Guide: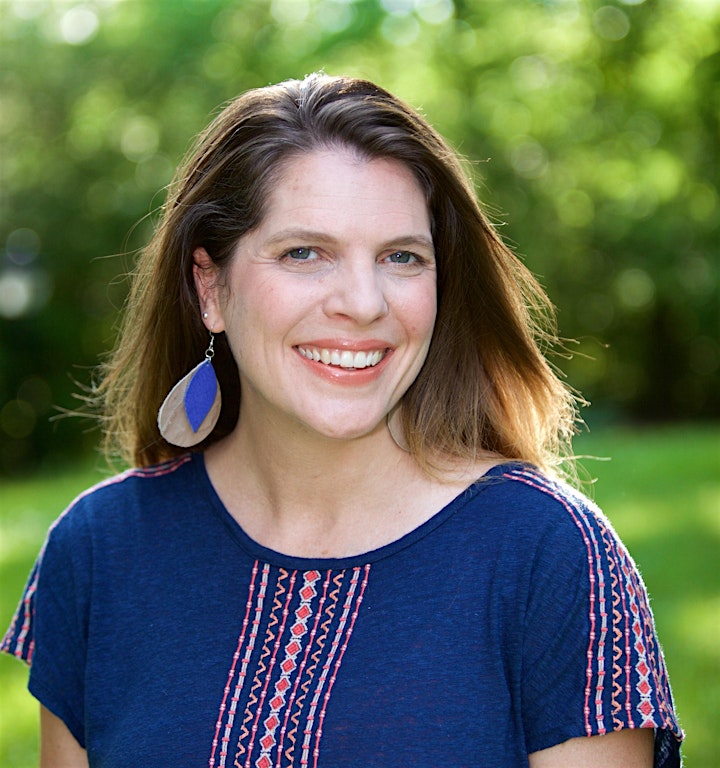 Shannon Kinney-Düh
"I love creating experiences that inspire women like you to feel more joy, that ignite and nurture your creativity and that cultivate the courage needed to live an authentic, imperfect and more peaceful life."
Shannon Kinney-Düh, is a holistic life & spiritual coach, yoga & meditation teacher, Reiki practitioner, artist, podcaster, boy mom and owner of "A Free Spirit Life". She is passionate about inspiring and guiding women as they awaken to the wisdom of their own hearts. Self-discovery, self-awakening, self-love and soul-care are her jam.
Shannon is a certified Hatha Yoga Teacher through The Temple of Kriya Yoga in Chicago and has been teaching yoga, meditation, mindfulness, creativity and self-discovery classes for over 15 years. She studied Creativity Coaching with Eric Maisel and has been a Holistic Life Coach, mentoring women online and in-person, both in group coaching and one-on-one for over 10 years.
Shannon will provide you with a safe, sacred space to celebrate who you are in this moment, and who you are becoming. She will help you return to your true nature, reconnect to your calling and cultivate the courage it takes to listen to and follow your heart.
Learn more about Shannon at: www.afreespiritlife.com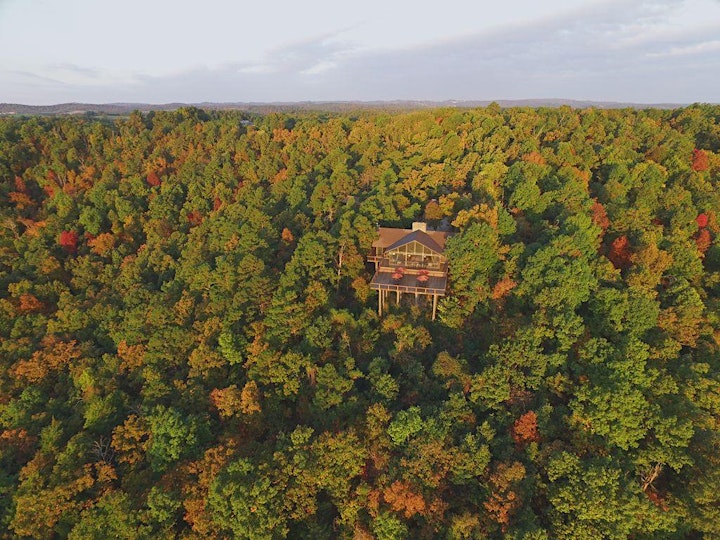 The historic deck house is secluded on a bluff overlooking the Kings River valley and features a gorgeous landscape right outside your door. Each guest will have their own twin-sized bed in a shared room with one other guest.
Deck House: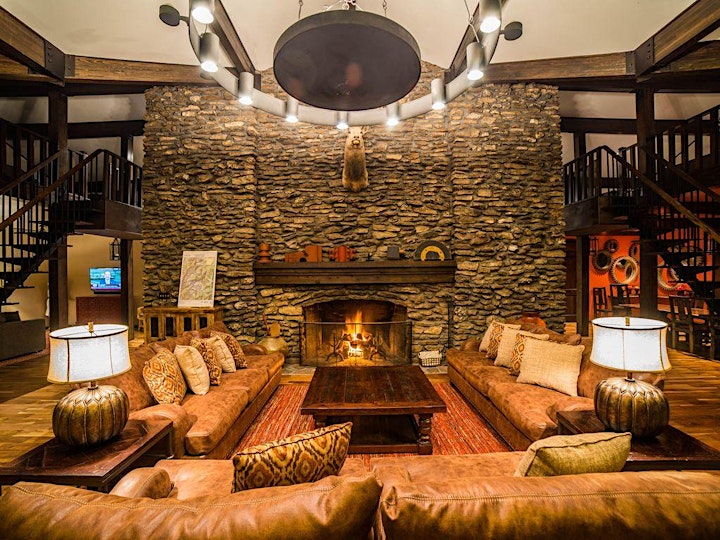 Deck House Bedroom: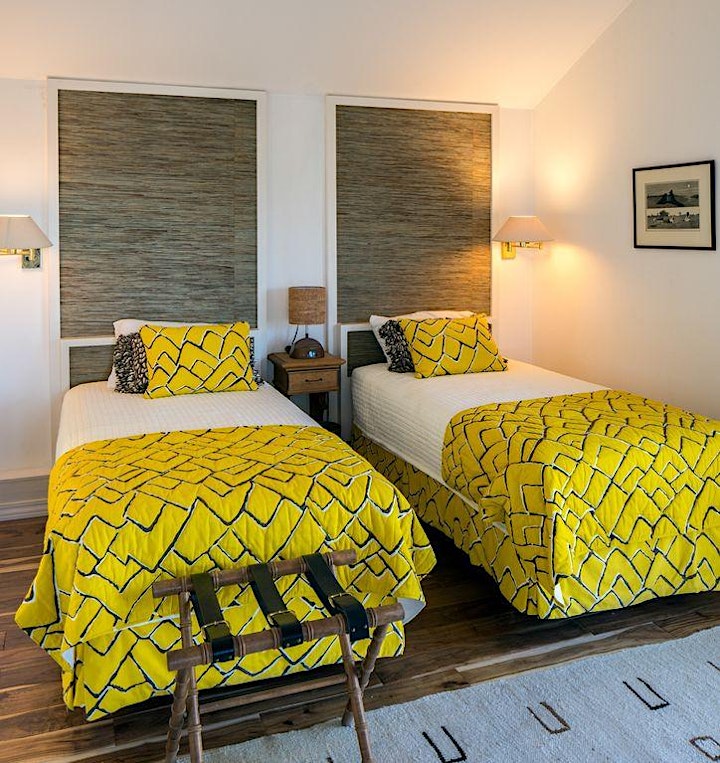 Bungalow: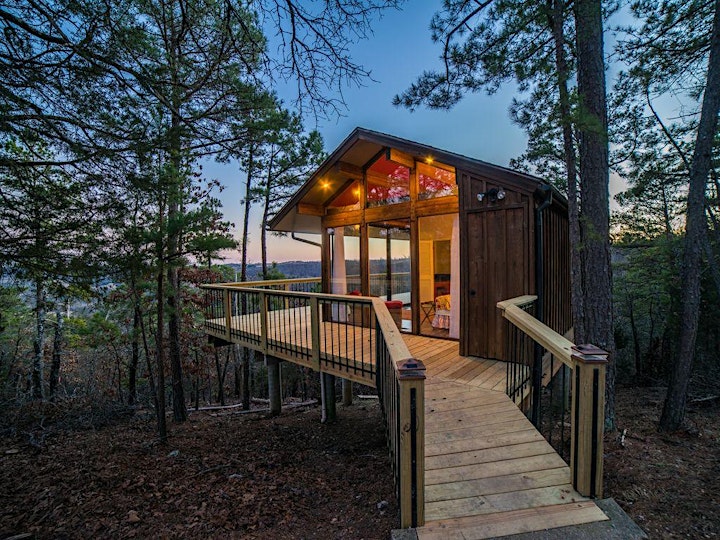 Bungalow Bedroom:
This is what a PAUSE™ Retreat looks like:
Testimonials:
"What an incredible weekend with the most wonderful women I have met in a long time! Thank you so much for the space, for the time to pause, for the laughter and the new friendships!" -Dawn
"Such a beautiful, laughter & yoga filled, empowering weekend in Arkansas. My heart is so full with gratitude and joy. Thank you to everyone that made this experience possible, specifically our two gorgeous hosts. Thank you." -Aden
"A beautiful retreat! Friendship, yoga, healthy eating, discovering your unique beauty.... I can go on and on!!!" -Becky
"All of the food from the weekend was so delicious & healthy! Thank you for jump starting a healthier diet!" -Michelle
"...feeling overwhelmed with gratitude, thankfulness & love for each of you & for everything this weekend brought to each of our lives!! I feel incredibly refreshed, rejuvenated & bursting with... Light, that's the only way I know how to explain this feeling. I miss you all & can't wait to see you all again!!" -Mischel
"Sitting down and reflecting on a powerful weekend with fabulous women, amazing sunrises, great laughs and thoughtful conversations. What a beautiful weekend... still in awe of the experience. "
How to apply PROMO CODES:
If you have a promo code, click the green "TICKETS" button. You will see blue words in the top left corner of your screen that says, "Enter promo code". Click on those words and enter your promo code into the box. Then, select which ticket you would like to purchase and push the orange "CHECKOUT" button.