About this Event
ESSENCE OF THE CONCEPT
We establish a new circle and the atmosphere of a NEW MEANING. New meaning of waste left from interesting projects, concepts, fusion of inner artistic voices and carefully collected with love and respect towards circular design, in Things I Miss atelier. We are telling the story of the coexistence of two narrations; STUDIO MARKOVIĆ and THINGS I MISS.
Built on the determination to be playful whilst opening the visitors' eyes and initiating conversations, the artists have ideated a concept that will last for 5 days during London Fashion Week. Three Pinocchios will be built out of textile waste, Each piece of the waste fabric needs to be tied to the next. It will feel like uniting people. Each piece is different. Some have many beginnings and endings. Some are straightforward. Some are thin, weak, some fat, some long.
It shows:
one sole piece cannot do anything on its own
pieces don't have to fit in order to fit in
THE AIM is to make us question our relationship towards clothing, to make us awake the notion, the idea that clothing has a soul too, a soul that we buried deep down and shut it up, an internal voice, the hidden humanity.
What happens after the Pinocchio's have fulfilled their purpose? The artists have , in agreement with Fashion for Good museum in Amsterdam, decided to donate all three Pinocchio's to the Museum. The Pinocchio's will be given an opportunity to continue their life outside of the space they were created in, the Freemasons Hall, leaving the nest and exploring the world of possibilities, going on to stir people's emotions and initiate change!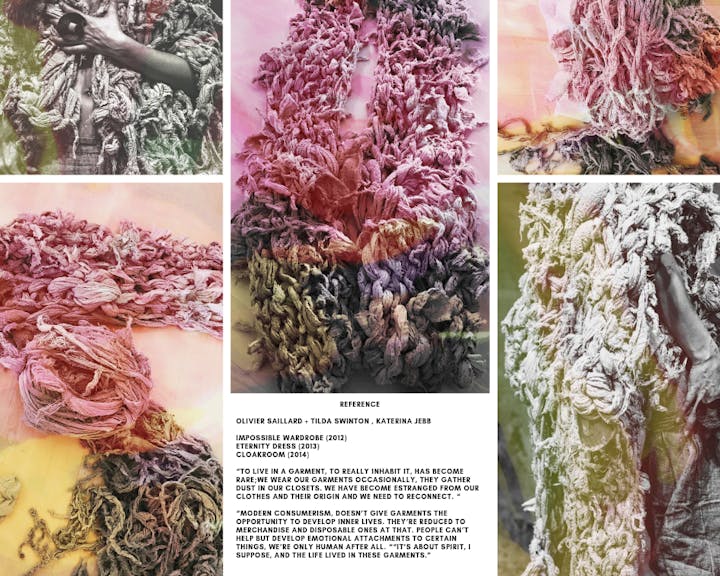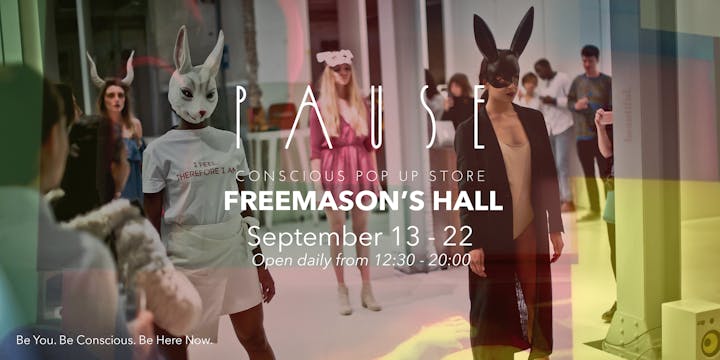 The event will be taking place during the PAUSE Conscious Pop-Up #9 at the Freemason's Hall, Covent Garden, in London, England, between September 13 to 22, 2019
It is a ten-day pop-up event, conveniently taking place during London Fashion Week, where sustainable fashion, art, music, and live performances meet in one place, to create awareness, educate the consumer, and provide an open forum of discussion on how we can all take sustainability forward within our lives. P A U S E will invite the most influencing sector of the London and the global fashion world to rethink their production and consumption choices in order to create together a more conscious fashion industry. This event is to help bring this important issue to light.