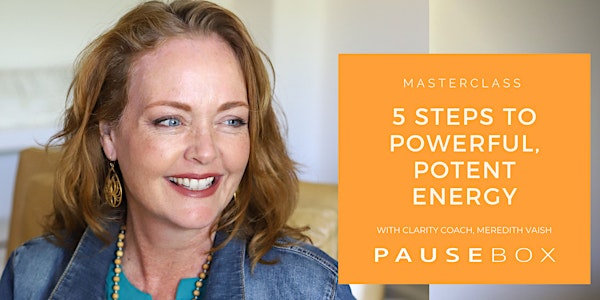 Pause Box Masterclass: 5 Steps To Powerful, Potent Energy
Event Information
Refund policy
Contact the organizer to request a refund.
Eventbrite's fee is nonrefundable.
How HUSTLE mode can drain your energy..and how to get it back.
About this event
Do you have a love/hate relationship with HUSTLE energy?
Do you love the get'er done satisfaction of productivity, but hate how it leaves you depleted and left wondering "Is this all there is"?
What if you could leave the old HUSTLE energy behind and live in a way that's aligned, authentic and life-giving?
It's like going from hamster wheel to Hallelujah!
In this masterclass, I'll show you how to recognize the hidden costs of HUSTLE.
You'll see how this default energy might be blocking you from the flow, ease, connection, and meaning you deserve.
Then, I'll teach you a practical, 5-step system that will help you get past the default patterns and help you step into your most powerful energy.
So you can be the potent Creator you are!
Join me for this 90-minute masterclass. Pick your date:
Saturday, April 2 @ 9:30 am PT / 12:30 pm ET
Friday, April 22 @ 9:30 am PT / 12:30 pm ET
This masterclass is for you if:
You wish your life had less force and more flow
You have a habit of overcommitting and using up every last bit of energy
You're drained just thinking about #allthethings
You're putting off rest and self-care for "later"
You're extra hard on yourself
You compare yourself to others and see yourself lacking
What People are saying about Pause Box events and programs:
"Meredith walks the walk. She has the ability to listen deeply and hear what's being said beneath the words." - Linda, Chief Operation Officer, Connecticut
" I really appreciated the push to lean into my intuition and to find freedom in listening to my inner guidance rather than all the inner chatter of second-guessing myself." - Katherine, SF Bay Area
"I learned how to get rid of old thinking and look at things with a new perspective." --Susan, entrepreneur, SF Bay Area
"Meredith really knows her craft and the approach she shares makes learning how to manage my energy so simple." - Jen, Pastry Chef & Entrepreneur from Connecticut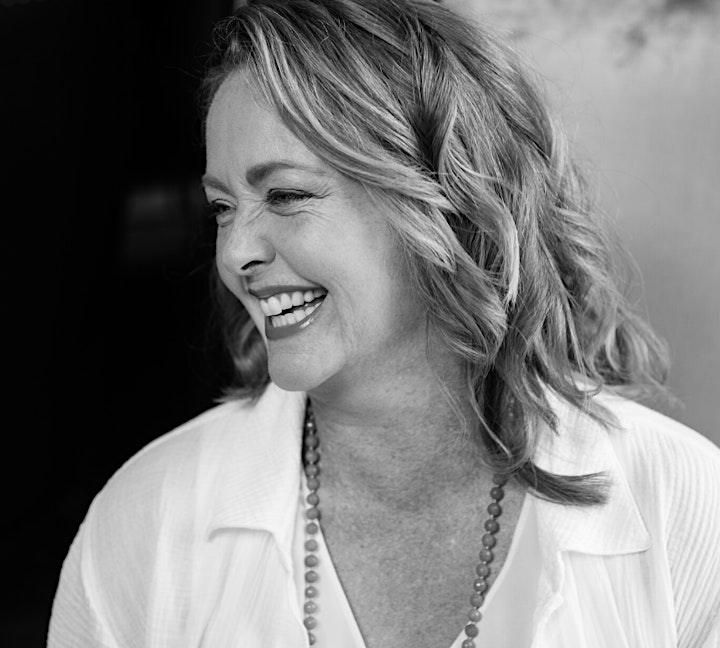 CLARITY CATALYST. RITUALIST. SOUL GUIDE.
Hi, I'm Meredith Vaish, Clarity Coach and Pause Box Creator. I'm passionate about helping women entrepreneurs and business leaders master their ENERGY in order to create clarity and momentum in their life and business.
Learn more about my Slow Down Sedona Retreat July 11-15, 2022. www.pauseboxco.com/mastery
Date and time
Location
Refund policy
Contact the organizer to request a refund.
Eventbrite's fee is nonrefundable.