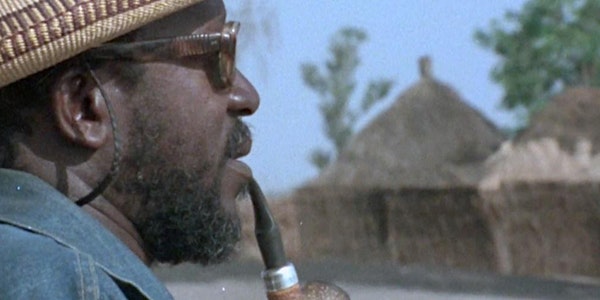 Paulin Soumanou Vieyra Shorts
When and where
Location
Maysles Cinema 343 Malcom X Boulevard New York, NY 10027
Refund Policy
Refunds up to 1 day before event
Description
L'Envers du Decor – Ousmane Sembène: The Making of Ceddo (U.S. Premiere)
Paulin Soumanou Vieyra, Senegal, 1981, 25 min
Paulin Vieyra captures Ousmane Sembène, one of the greatest filmmakers of Africa, during the filming of Ceddo. L'Envers du Decor was completed after four years of production. As for Ceddo, it would be censored under the Senghor regime and until 1983 by the Senegalese authorities.
Lamb (U.S. Premiere)
Paulin Soumanou Vieyra, Senegal, 1963, 18 min
This documentary captures the sport of traditional wrestling, called 'lamb' in Wolof, popular in Senegal. Vieyra presents the rigorous rules of the sport and training practices by the sea. The Dakar Arena serves as a showcase for the battles in the film, where every spectator can bet on his favorite wrestler in a festive atmosphere. Fifty years ago, Lamb was in the official selection of the Cannes Film Festival, a first for a film from sub-Saharan Africa.
A Nation Was Born (U.S. Premiere)
Paulin Soumanou Vieyra, Senegal, 1961, 25 min
In 1958, Vieyra set up a special office dedicated to film in Senegal, which, after the independence (1960), became the base of the country's cinematography. A Nation Was Born is a historical portrait of Vieyra's homeland showing scenes from pre-colonial traditions, represented mainly by dance, to the exploitative European domination, to the new beginning represented by the celebration of the republic.
Q&A with Stéphane Vieyra, son of Paulin Vieyra.