Description
Join us Saturday night, October 19th from 9:00pm to 11:59pm at Smoking Pig BBQ, 3340 Mowry Avenue, Fremont CA 94538 for a performance by Paula Harris & The Beasts of Blues! Put your weekend in high-gear with some smokin' BBQ and unique and funky blues !

* Seating is on a First Come, First Served basis - a RSVP does not guarantee seating *
~ ABOUT PAULA HARRIS & THE BEASTS OF BLUES ~
"A thin vanilla coating on a dark chocolate soul"
- Lou Rawls

Classically trained, Paula Harris has sung with symphonies, she's performed jazz and pop. Now at an age when most aspiring musicians are thinking about hanging it up, she is roaring out of the blues gate. There is a reason for her self-confidence. She has the kind of chops than can handle a soft ballad or shout down a 12 pc soul band"
- Dan Aykroyd ( Aka Elwood Blues)

"Paula Harris was a knock-out at the San Jose Jazz Summerfest! She and her band enthralled the crowd and were one of the highlights of our annual festival"
- Bruce Labadie San Jose Jazz Festival Director

Paula Harris Stands out among the Bay Area's best as one of the most unique and funky blues bands to ever arise from Northern California. After bursting onto the scene in 2012 with recognition at the International Blues Challenge as one of the top three bands in the world, her debut album's horns were born from members "Tower of Power" and heavily influenced by her love of Funk, Jazz, and Soul Blues. They received multiple blues and music award nods as well as international attention and airplay in 2013. Her world class band delivers deep, dirty, grooves that dares her audience not to move. Their performances combine ingenious musicianship and complex arrangements with catchy hooks that are simple enough to allow anyone to enjoy. The rhythm section and horns dig deep into the sound of "East Bay Grease" mixed with a heaping dose of New Orleans "Swampyness" to create a modern and outside the box approach to Blues. And they have more fun doing it than should be legal. It's one of the dirtiest rhythm sections on the planet and the band's chemistry is off the charts. THIS is what the phrase "Cooking with Grease" is all about! Paula's immense range, power and control over her vocals kick the whole sound into overdrive.


Come for dinner and the show. Veggie, vegan options available.
First come first served
* Seating is on a First Come, First Served basis - a RSVP does not guarantee seating *
Paula Harris & The Beasts of Blues at Smoking Pig BBQ Fremont
3340 Mowry Avenue, Fremont CA 94538
Saturday October 19th 2019
9:00 pm - 11:59 pm
To view a list of Future Events, click here http://smokingpigbbq.net/music-special-events/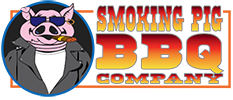 Smoking Pig BBQ Company serves the San Francisco Bay Area with BBQ and Blues. You can find Smoking Pig BBQ at two locations in San Jose, 4th Street and Avaya Stadium, and one in Fremont located at 3340 Mowry Ave. Smoking Pig BBQ Company Fremont location hosts over 600 blues shows and has live music every Friday and Staurday.
Our long smoked meats, hand-crafted sides and mixed signature cocktails, sets us apart from any other BBQ restaurants in the San Francisco Bay Area. From a backyard hobby to the three full service restaurants, Smoking Pig BBQ Company has enjoyed a fun and fabulous journey thanks to you, our customers. We also do catering to bring Smoking Pig BBQ to any of your special events.
CONTACT US
Smoking Pig BBQ Company
3340 Mowry Ave, Fremont CA 94538
* Seating is on a First Come, First Served basis - a RSVP does not guarantee seating *
Share this event: https://paula-harris-beasts-blues-smoking-pig-bbq-fremont.eventbrite.com