Paul Oakenfold "A Holiday Snow & Laser Experience"
About this event
That Promo Company, Sundown Sounds, and We R Promotions Present
SNOW GLOW "A Holiday Snow & Laser Experience"
Featured Artist: Paul Oakenfold
Saturday, December 18th
7pm-Midnight
Location: Jannus Live
Let it Snow in St Petersburg, Florida on Saturday December 18th, 2021!
Join Paul Oakenfold for an immersive holiday experience with falling snow, lasers and full concert production . Paul Oakenfold has done everything from touring with the band U2 along with scoring hit movies and recently climbed Mount Everest to perform the highest concert on earth at base camp Everest. You won't want to miss this amazing artist as his sets are some of the most memorable you will ever have.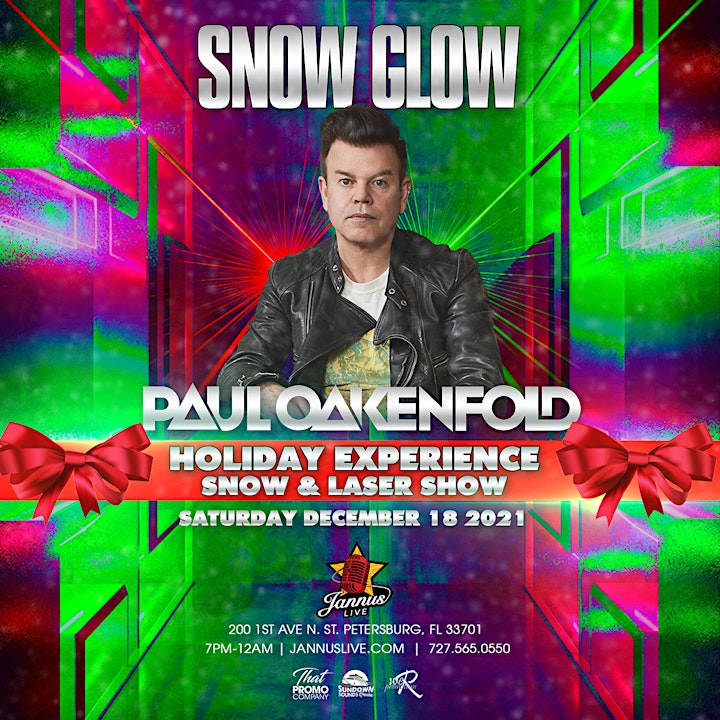 Organizer of Paul Oakenfold at Snow Glow 2021