About this Event
Join the Milton Theatre for a Winederful Evening with Paul Cullen & Friends.
All tickets come with antipasti from Paul's Kitchen!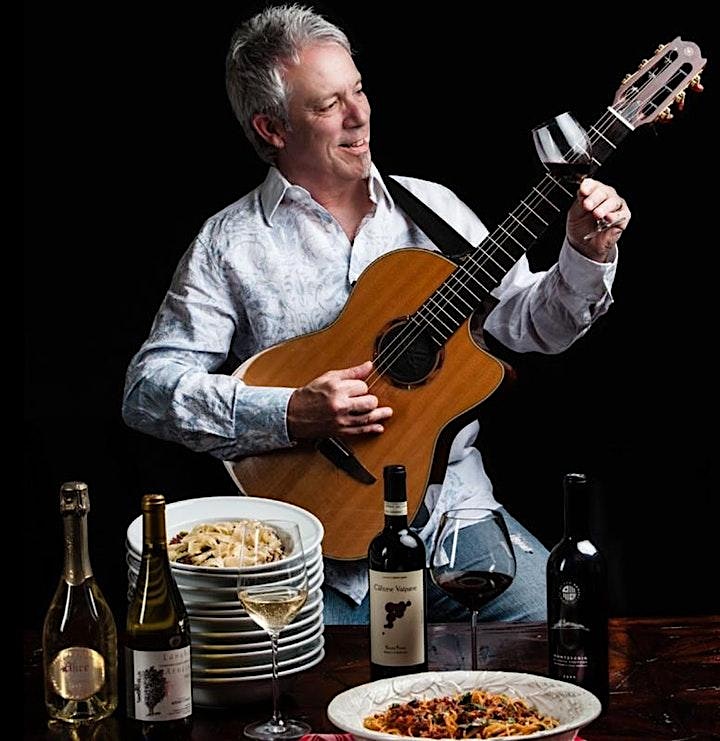 About Paul Cullen
Milton Theater presents a Winederful evening with Paul Cullen and friends. Join Paul and his trio as they Rock the Milton Theater with there eclectic fusion of jazz, rock and mediterranean style music which include Pauls original compositions and cool versions of Bad Co songs played with nylon string guitar, violin and percussion.
A limited number of guests will be able to purchase tickets to a pre-concert VIP Party that will include Antipasti (Italian word for Heavy Hors doeuvres) made by Chef Paul himself, expertly paired with small producer, family vineyards wines of Italy. Many sips with many bites to get you primed up for the show!
"It's all about Cool Music, Jazzy Wine and Divine Cuisine" says former Bad Company Bassist, Paul Cullen "It's a lifestyle we live everyday".
A professional musician for over 30 years, Paul has put down his bass to concentrate on his passion for nylon string guitar. Since 2006 he has released 5 solo CDs with the latin jazzy feel that pairs perfectly with any wine in your glass. Since his first release Dreamdance, Paul has played over 3,000 performances, which included wine events with such esteemed vineyards as Michael David Winery, BR Cohn and Italian Family Vineyards including Conti di San Bonifacio in Tuscany. And in 2012, Pauls wine was poured while opening up for Foreigner at a corporate event at the Orpheum Theater in St Louis. And recently he opened up for the Classic Rock Band Heart.
While he is honing his craft on guitar and his palate for wine, Paul has revived classic recipes from his Italian Grandma Tagliaferro and Mom Nancy along with his Italian Chef friends versions. His recent In-home dinner parties and cooking classes have become wildly popular, teaching about authentic Italian products, including amazing cheeses while pairing with wine, all while playing guitar.
Pauls current release Live in Tuscany is being received extremely well at his In-Home Dining Events and Live Concerts. Recorded at Conti di San Bonifacio Wine Resort with Italian Violinist Alessandro Golini, it features original compositions and a few covers.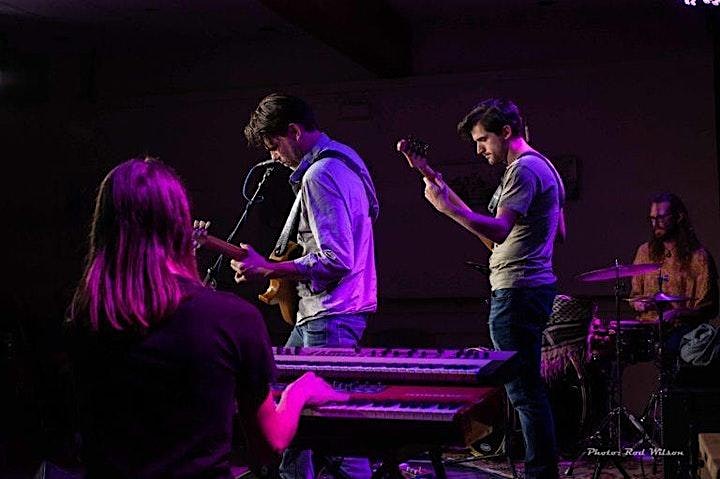 About The Dirk Quinn Band
The band's infectious energy and musical interplay routinely attract listeners that are admittedly more accustomed to lyric-based music. With great melodic sensibilities, rhythmic experimentation and an accessible modern edge, the Dirk Quinn Band is jazz/funk improvisation at its most exciting!
The Milton Theatre is "COVID-19 Customer Protection Standards Certified" by the Delaware Division of Small Business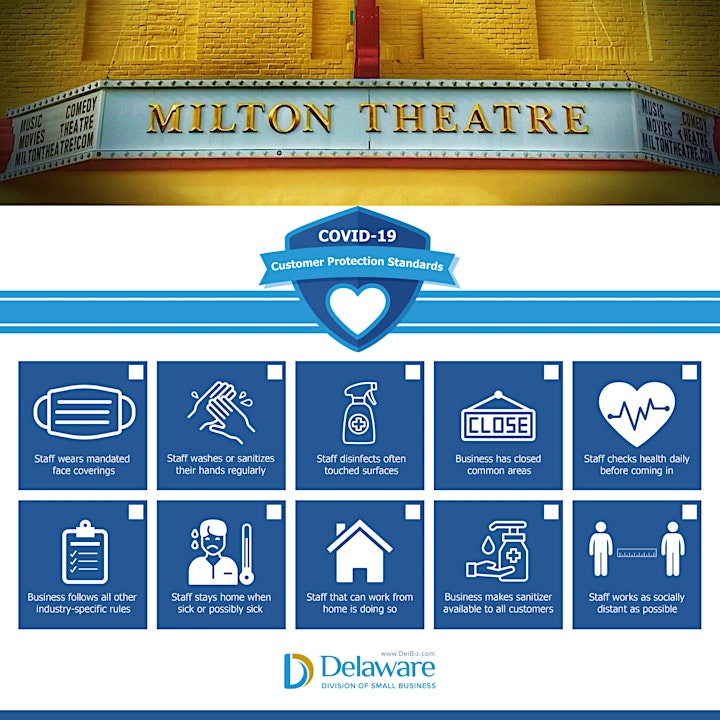 About the Milton Theatre
Official Website | Facebook | Twitter | Instagram
The historic Milton Theatre is a uniquely diverse venue where you will find the best local, regional, national, and international talent. Free municipal and on-street parking are available. Full bar and light food options available. This facility is fully accessible.