About this Event
DOORS: 6:00 PM, SHOW: 7:00 PM
AGE RESTRICTIONS: 21+
GENERAL ADMISSION, LIMITED SEATING - STANDING ROOM ONLY SHOW
Important Notice: All tickets are nonrefundable and nontransferable with the exception of event cancellation. Support acts are subject to change
----------------------------
About Patty Griffin:
Listen | Watch Tiny Desk Session
GRAMMY® Award-winning singer/songwriter Patty Griffin is among the most consequential singer- songwriters of her generation, a quintessentially American artist whose wide-ranging canon incisively explores the intimate moments and universal emotions that bind us together. Over the course of two decades, the two -time GRAMMY® Award winner (and seven-time nominee) has crafted nine classic studio albums and two live collections, a remarkable body of work in progress that prompted the New York Times to hail her for "writing cameo-carved songs that create complete emotional portraits of specific people…her songs have independent lives that continue in your head when the music ends."
Based in Austin, TX, Griffin made an instant mark with her 1996 debut, Living With Ghosts, and its 1998 follow-up, Flaming Red – both now considered seminal works of modern folk and Americana. Griffin has since received a number of prestigious accolades, notably the Americana Music Association's "Artist of the Year" and "Album of the Year" (for 2007's GRAMMY®-nominated Children Running Through) as well as the 2011 GRAMMY® Award for "Best Traditional Gospel Album," honoring 2010's Downtown Church.
Griffin is currently working her ways towards her eagerly anticipated next album, as open as ever to new sounds and new songs. Her goals in the meantime are far more earthly, contributing to the wellbeing of the planet and showing compassion for the less fortunate among us via personal and public acts of charity including 2016's "Use Your Voice" tour in conjunction with the League of Women Voters, and the 2017 "Lampedusa Tour" supporting the Jesuit Refugee Service.
Having already crafted a catalogue that chronicles love and death, heartache and joy, connection and detachment, Griffin is continuing to push her art forward, as always imbuing every effort with compassion and craft, uncanny perception and ever-increasing ingenuity.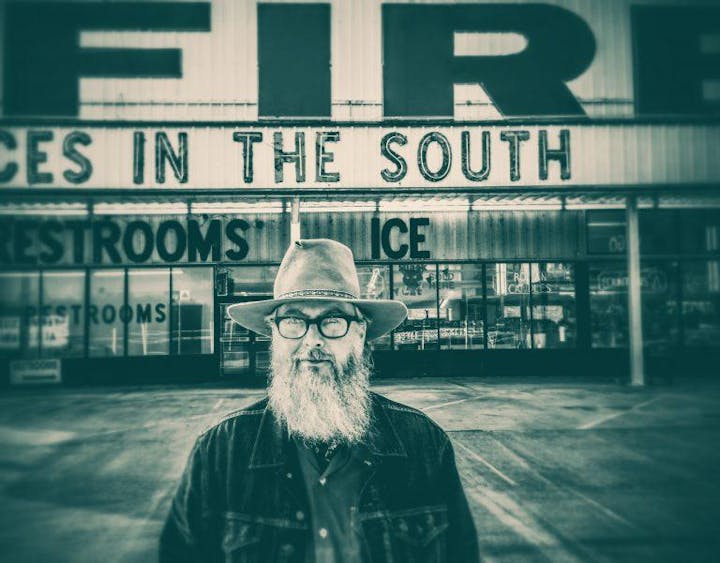 About Otis Gibbs:
Otis Gibbs is a Songwriter, storyteller, painter, photographer and planter of 7,176 trees. He once wrestled a bear, and lost. He has been described as "The best unknown songwriter in music today." If you ask him, he'll simply say he's a Folk Singer.
"Gibbs' songwriting is deeply personal and profound. It's plain to see Otis Gibbs is a man you should give a damn about. " –Rolling Stone
He also hosts a podcast called Thanks For Giving A Damn which features your favorite musicians, journalists and historians sharing memories, backstage stories and history lessons. His podcast quickly became a cult favorite and lead to him hosting Country Built on Pandora (USA) where Otis tells stories about the history of country music to his 2 million+ subscribers. He grew up in Wanamaker, Indiana, but now lives in East Nashville with his long time partner, Amy Lashley.
Performers
Date and Time
Location
Refund Policy