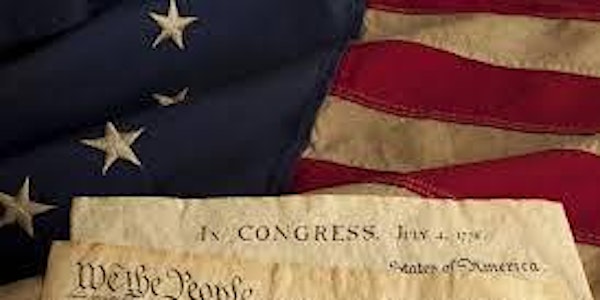 Patriot's Day Luncheon
When and where
Location
LSU Rural Life Museum 4560 Essen Lane Baton Rouge, LA
Description
The American Judicial Alliance cordially invites you to join us for a celebration of Patriots' Day (April 19, 1775)! Come enjoy vocal performances, historical oratory, and a delicious all-American luncheon, featuring Bill Smith's legendary chili. We will be celebrating America's Godly heritage and the call to "Awaken the Conscience of One Nation Under God!"

It is our honor to welcome nationally recognized historian and author Bill Federer as our keynote speaker. Bill Federer is the founder of the American Minute and has authored dozens of books like What Every American Needs to Know about the Qur'an and Backfired: A Nation Born for Religious Tolerance No Longer Tolerates Religion. He will be speaking about his newest book, The Rise of the Tyrant, which is a wake-up call and warning to American patriots today.
Can 6,000 years of history predict the future? Join us on Friday, April 22 and find out.

*Meet and greet begins at 11:30am. Luncheon begins at 12:00pm.*