Event Information
Location
CIC (fka Cambridge Innovation Center)
1 Broadway
11th floor, Singapore conference room
Cambridge, MA 02142
Description
Active patient engagement is rapidly becoming a leading indicator of a health care organization's long-term viability. This is, in large part, due to the transition to value-based payment models as well as changing consumer health expectations.
Providers stand to gain sustained financial value by promoting and enabling patient activation. Most health care providers and payers have made significant investments in people, process and technology to comply with regulations and to decrease overall costs. But have they realized that investing in patient engagement activities can bring them three-fold benefits? Patient engagement is bringing patients to the center of their care, engaging them in the care process and empowering them to take accountability for their overall health and wellness.
Engaging patients has tremendous potential for helping health care organizations reduce costs, earn bonuses and, most importantly, benefit from patient loyalty and retention. It is a key component of the movement from volume to value-based care.
Why patient engagement now?
The driving forces for this focus on patient engagement are the Affordable Care Act and changing customer expectations. The Affordable Care Act implements guidelines for greater technology enablement, changing reimbursement structures and stricter quality control. The providers who thrive in the current environment are those who understand that succeeding in value-based care means recognizing the importance of engaging individuals in their health. Indeed, there is evidence to show that successful hospitals are incorporating patient experience and call center professionals into their population health strategies.
The message is clear: patients appreciate a seamless approach. As health care institutions are experiencing a technological boom, their patients are also becoming savvier with the use of fitness trackers, smartphone apps, social media support and easy web access to health care knowledge and tools. Patients expect convenient, high-quality and digital services from health care on par with other industries. Both in and out of the health care setting, patients are consumers of care and want to be partners in health decisions. We focus on the value proposition of patient engagement for providers and highlight the implications of patient engagement to enhancing provider revenue as well as customer retention levels.
Five benefits of patient engagement
1. Enhanced reimbursements
A provider's ability to increase patient engagement data enables it to benefit from a healthier patient population, and also enables increased revenue from the Centers for Medicare and Medicaid Services (CMS) and, potentially, other third-party payers.
Improved health outcomes: engaging patients can help improve patient health literacy and enable them to manage their health and chronic conditions better.
2. Financial management
Lower readmissions: an in-patient provider organization's 30-day readmission rate is an important indicator of value and readiness for value-based care.
3. Customer retention
An organization that is able to successfully engage its patients, thus providing a positive experience at all interaction points, will be able to capture new customers and retain those it already serves.
4. Medication adherence
Patients who do not take medications as prescribed account for more than 10% of all hospital admissions and cost over US$290 billion annually.
5. Decrease in medical errors
Another opportunity to create savings is by decreasing medical errors. The total yearly cost of measurable medical errors, in 2008, was US$17 billion. The median cost per error for a hospital ranges from US$892 to over US$12,000.
(IHI) triple aim: Improve overall health of populations, decrease costs and improve the care experience. Patient engagement has the power to impact all dimensions of IHI's triple aim positively.

Read Nivedita Mittal (Yelp Engineer) blog on improving Patient Engagement using technology.
Another amazing platform to use for Patient engagement is Natural Language Processing, Alexa anyone? Using voice enabled technologies like Amazon Alexa can do wonders for seniors challenged with using technology. All they have to do is talk to Alexa.
Check out https://www.alexaforhealth.com/ for inspiration.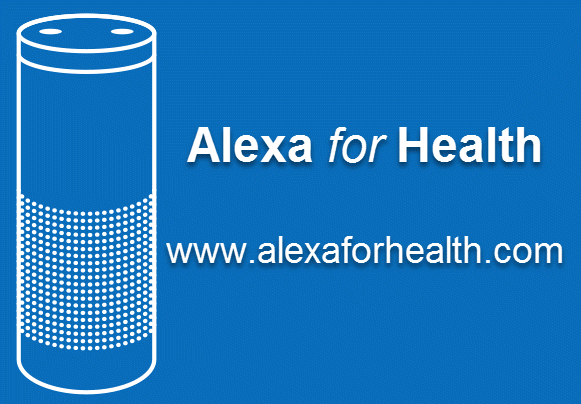 Chris Stakutis will demonstrate Amazon Alexa and will provide you demo on how to build skills on Amazon Alexa.
The meeting is at Singapore conference room on the 11th floor. Call Kal at 617.863.0108 for entry.
Do you work for a big company?
Seeking corporate partners to host Chatbot & Alexa health skills challenge

• Are you looking to improve innovation within your organization?
• Are you looking to improve team building within your organization?
• Are you looking to make your organization brand innovative?
• Are you looking to attract top talent to your organization?
• Are you looking to do something unique? ​
If you answered yes to any of the above then please consider hosting a Chatbot challenge with us. Email kalyan.kalwa@healthinno.org for hosting a Chatbot challenge to improve internal innovation, drive revenues and defend markets.
If you like what we are doing, give us a good review on Google, see infographic below:
Click here to provide review of Health Innovators on Google here.
Date and Time
Location
CIC (fka Cambridge Innovation Center)
1 Broadway
11th floor, Singapore conference room
Cambridge, MA 02142