Patient-Centered Care: A Strategic Imperative

Tuesday, February 23, 2016 from 6:00 PM to 9:00 PM (EST)
Event Details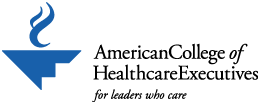 ---
Attend this event and receive 1.5 Face-to-Face credits!
Since identified by the Institute of Medicine as an integral dimension of overall quality, the term patient-centered care has become seemingly ubiquitous, but what does it really mean and how does it relate to the work of healthcare executives? This session explores how policy, healthcare consumerism and quality improvement efforts are converging to advance patient-centered care, and will examine the operational experience of one hospital that has been recognized for its excellence in patient-centered care.
Agenda:
6:00 – 7:00 Networking reception
7:00 – 7:20 Presentation
7:20 – 8:30 Panel and discussion
8:30 – 9:00 Networking and coffee
Moderator:
Susan Frampton, Ph. D.
President, Planetree                                                                                                 
Susan Frampton is the President of Planetree, a not-for-profit advocacy and service organization that works with a growing international network of healthcare provider organizations across the continuum of care to implement comprehensive patient-/person-centered models of care. Dr. Frampton, a medical anthropologist, has authored numerous publications, including the third edition of Putting Patients First (Jossey-Bass 2013), and a chapter in Providing Compassionate Health Care (Routledge 2014).
In 2013, Dr. Frampton was appointed co-chair of the National Priorities Partnership, a collaborative of major national organizations convened by the National Quality Forum working to identify strategies for improving safety, quality and patient-centered outcomes for the U.S. health care system. She co-chaired the NPP (Re)admissions Action Team in 2013, in 2014 was appointed to co-chair the Patient Family Engagement Action Team, and in 2015-16 chairs the Advanced Illness Care Action Team. In addition, Dr. Frampton has participated on The Joint Commission's Expert Advisory Panel on culturally competent patient-centered care standards, the Institute of Medicine's Patient and Family Council Leadership Consultative Group, and currently chairs the National Academy of Medicine's Scientific Advisory Panel on the Evidence Base for Patient and Family Engaged Care.
In addition to speaking internationally on culture change, quality, safety, and the patient experience, she was honored in 2009, when she was named one of "20 People who MakeHealthcare Better" by Health Leaders Magazine.
Panelists:
Janet Means, MS, CPF
President & Co-Founder, Resource Advantage, Inc                                
Janet Means is the president and co-founder of Resource Advantage, Inc., a consulting, facilitation and training firm established in 1993. Jan's team consists of senior practitioners from a variety of industries who utilize collaborative techniques to engage their clients to improve productivity, develop quality products and services, and create sustainable results. Our team is committed to helping organizations incorporate concepts of continuous alignment into their daily work culture – continuously aligning business processes to strategic direction, and developing the people and technology to support them. Helping companies get products and services to market faster with higher quality and sustainable results is our focus.
Jan has co-authored 2 books on project acceleration, facilitation, and productive meeting management. She received her master's degree from Union College, and her undergraduate degree from Houghton College. Jan lives in Rensselaer County with her husband.
Mary-Ellen Piche, CPHQ, FACHE
Healthcare Consultant                                                                               
Mary-Ellen Pichè is a consultant who provides services to healthcare organizations to include strategic planning, organizational assessment/development, staffing and operations, and training. Previously she was a consultant with Planetree Inc. in Derby, Conn., and CEO at the Stratton VA Medical Center in Albany, N.Y., where she participated in national crisis leadership and new employee orientation initiatives.
Mary-Ellen serves as the President of the Board of Trustees of Albany Public Library Systems, Vice President of the Board of Directors of Historic Albany Foundation and is on the Executive Committee of UAlbany's Center for Women in Government and Civil Society. 
Michael J. Gatto, MPA, CMPE, EMTCC
Vice President, Nassau University Medical Center
Michael J. Gatto is Vice President of Transitions of Care/ Care Coordination and DSRIP Senior Hub Leader at Nassau University Medical Center (NUMC), a Public Benefit Corporation and large tertiary care teaching institution of the NuHealth System. Mr. Gatto provides the strategic vision, aptitude and drive to lead NUMC toward growth and expansion of the system's Care Coordination continuum. He directs all aspects of Care Coordination for the NUMC including Clinical Case Management, Social Services, Clinical Documentation Specialists (CDS), Utilization Management, and Transitions of Care. His role as NUMC Senior HUB Leader for the new Delivery System Reimbursement Incentive Payment (DSRIP) program is a NYS mandate toward the goal of an integrated health delivery system supporting the concepts of the Triple Aim.
Committed to health and community based services of the safety net population, Michael  comes to Nassau University Medical Center with 25 years of hospital administrative, operations, practice management and project management experience in key leadership roles at various tertiary care institutions. His tenure at Harlem Hospital Center as Associate Executive Director for Ambulatory Care Services led to many successful initiatives. His collaborate style led a core management team to achieve a Level III NCQA designation of a hospital based Patient Centered Medical Home (PCMH), the first for the Central and East Harlem communities. He is also credit with establishing an outreach center of excellence through successful submissions and subsequent financial grant awards as well as instituting key service line initiatives for the hospital and the community based outpatient network supported by Harlem Hospital Center. Improving continuity and access to care in conjunction with patient referral tracking has demonstrated positive clinical outcomes and a palliative care approach in chronic disease management and patient medical and self-help compliance.
Before joining the leadership team at NYC Health and Hospitals, Michael was appointed Senior Administrator of Practice Management at Bronx Lebanon Hospital Center (BLHC), responsible for the redesign of the Ambulatory Care Network (ACN) leading to increased patient access, continuity of care in addition to improved fiscal viability. In collaboration with BLHC's clinical team, he is credited with engineering a comprehensive needs assessment initiative identifying key under-served needs within various populations and improving the health status of the patients of the South Bronx communities through increased access, continuity of care and outcome-based quality improvement. Encouraging a collaborative team approach, the ACN successfully achieved it first stand-alone Joint Commission (JC) accreditation demonstrating a solid provider and customer relations/service excellence program with emphasis on patient safety and referral-based coordination of care.
At Montefiore Medical Center (MMC), Mr. Gatto was responsible for the administrative oversight of a large hospital based Primary Care Services and MMC's Ambulatory Care Network. He is credited with coordinating the hospital's transition from a Medicaid fee for service to a system of Medicaid Managed Care, establishing an integrated care model with the medical center's facility practice and community based providers.
Prior to his tenure at Montefiore Medical Center, Michael served as Associate Director for Professional Services at Bronx Municipal Hospital Center, (Jacobi Hospital).
Michael's commitment and management philosophy is to challenge and continually improve operational efficiency while ensuring fiscal integrity. He bases his vision on the principals of the American College of Healthcare Executives (ACHE) and its fundamental core competencies of leadership model. Communication, collaboration, and relationship management are fundamental to leading a department, division, or organization. He is a member of the Healthcare Leaders of New York (HLNY), the local chapter of the ACHE since 1997. His presentations on Healthcare Leadership and Core Competencies for the Future and Early Careerist have been well received. He is the recipient of the ACHE's Distinguished Faculty and Leadership Regent's Award,ACHEChapter Merit Award and has served as Student Services/Early Careerist liaison and mentor to the Higher Education Network (HEN) universities of the ACHE. He is member of the ACHE Regents Advisory Council and a Certified Medical Practice Executive (CMPE) from the Medical Group Management Association (MGMA).Mr. Gatto holds an Adjunct Associate Professor position at Hofstra University's School of Health Sciences and Human Services and is presently the Director of the Master of Health Administration Program, a position he held for the last three years.
Michael received his Baccalaureate and Master's Degree in Public Administration with a concentration in Health Care Management from Long Island University and a Certificate of Executive Leadership in Strategic Planning and Financial Administration from the Ambulatory Care Management Institute (ACMI) of Columbia University. 
Scott Hines, MD                                                  
Chief Quality Officer
Medical Director, Medical Specialties                                
Endocrinologist                                                          
Crystal Run Healthcare
Scott Hines, MD is Crystal Run Healthcare's Chief Quality Officer, Medical Director and physician leader for Crystal Run Healthcare's medical specialties division. Dr. Hines is board certified in Internal Medicine, Endocrinology, Diabetes and Metabolism. Dr. Hines earned his Medical Degree from the Wake Forest University in Winston-Salem, NC and completed his residency in Internal Medicine at the Dartmouth-Hitchcock Medical Center Lebanon, NH. Dr. Hines completed his Endocrinology Fellowship at the University of Maryland Medical Center in Baltimore, MD. In 2006, Dr. Hines joined Crystal Run Healthcare. In his role as Chief Quality Officer, Hines helps to develop and implement the clinical programs necessary to deliver value based care. These include the development of best practice guidelines, a variation reduction program, and various quality improvement initiatives. Dr. Hines has delivered multiple presentations highlighting the practice's value based care initiatives for other medical groups and at various national meetings, including the American Medical Group Association (AMGA) and the Group Practice Initiative Network (GPIN). Dr. Hines is also a physician reviewer for the National Committee for Quality Assurance's (NCQA) patient centered medical home program (PCMH).
Dr. Hines is actively involved with the Boy Scouts of America as well as the National Organization for Albinism and Hypopigmentation (NOAH). Dr. Hines is a member of Our Lady of Mount Carmel Parish where he sits on the school's Marketing Committee.
**The campus is about 1 mile from the Metro-North New Rochelle station.**   
---
**Due to limited seating for this event, please register early to reserve your spot.**
Photo/Video Disclaimer Policy: By registering for this event, you agree to allow HLNY to use any photograph/video taken at the event, without the expressed written permission of those included within the photograph/video. HLNY may use the photograph/video in publications or other media material produced, used or contracted by HLNY including but not limited to: brochures, invitations, books, magazines, websites, etc. 

Any person desiring not to have their photo taken or distributed must contact us of his/her intentions. HLNY may decide to remove the photo or conceal the identification of the individual in question.
 _________________________________________________________
This and all our programs and events are made possible by the generosity of our 2015-2016 HLNY Corporate Sponsors who are ardent supporters of the healthcare executive profession.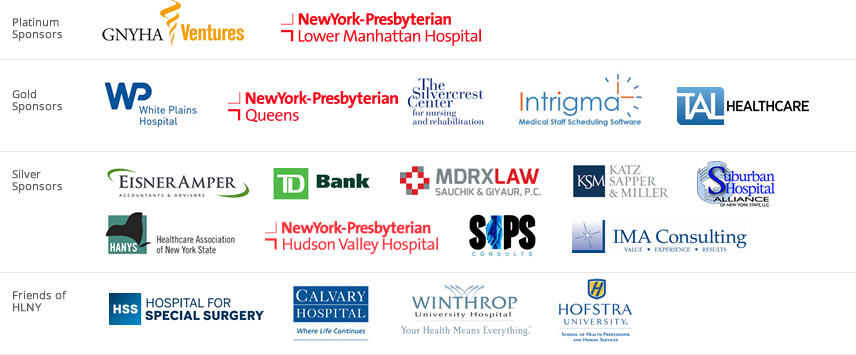 When & Where

Iona College
Burke Lounge, Spellman Hall
715 North Avenue
New Rochelle, New York 10801


Tuesday, February 23, 2016 from 6:00 PM to 9:00 PM (EST)
Add to my calendar
Organizer
Healthcare Leaders of New York
HLNY represents professionals who manage the business affairs of healthcare organizations throughout the New York Metropolitan area. No other professional association is more essential for meeting the career needs and interests of healthcare executives in New York State. The 1500+ members come together for networking and events, career advancement, professional enrichment, and continuing education. Our Leadership Team strives to make HLNY the pre-eminient organization for Healthcare Business Professionals in the Greater New York Area.
The HLNY Mission is to advance healthcare leadership and management excellence through professional enrichment and continuing education of our members. We support high ethical standards and conduct, and promote the mission of the American College of Healthcare Executives.
Through HLNY, ACHE members have access to local professional development and networking events, mentoring, and career services which include a jobs data bank and resume support.
Patient-Centered Care: A Strategic Imperative