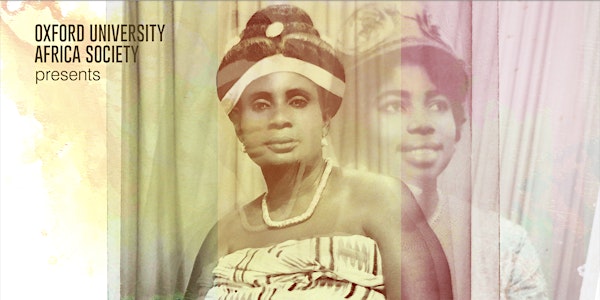 Pathfinders, Enablers and Matriarchs: Untold Histories of Ordinary Women
Location
Investcorp Building
62 Woodstock Road
Investcorp Building
Oxford
OX2 6HR
United Kingdom
Sales Have Ended
Registrations are closed
Thank you for registering. We look forward to welcoming you on May 28-29 at St. Antony's Investcorp Building.
Discover fascinating family histories of ordinary women in Ghana, narrated by their descendants.
About this event
The Pathfinders, Enablers, and Matriarchs whose histories take central stage in this exhibition are but a handful of a myriad of women from various ethnic and cultural backgrounds who not only managed to carve a space for themselves amidst turbulent circumstances, but also provided a nurturing environment for their descendants to thrive.
This exhibition is part of the series A History of Ordinary People in Africa (HOPIA), a cultural heritage project undertaken by the Oxford University Africa Society in partnership with Fusion Arts Oxford, and funded by TORCH, and the Oxford African Studies Centre.
HOPIA emphasises the social experience of everyday life and reveals how ordinary people participate in the process of social change. It draws on oral histories, historical artefacts, and photographs to project into the past, centring women and the underprivileged and spotlighting their resistance, activism, preservation of traditions, innovations, creativity, and contribution towards positive change.
This series of historical exhibitions is a journey back in time, to the works and days of our ancestors, and a celebration of their untold but significant and remarkable heritages.
===
A special event, with a limited capacity, will take place on Sunday 29th between 2 PM and 6 PM. The exhibition will be freely visitable on both Saturday afternoon (2-6PM), and Sunday morning and afternoon (10AM-6PM).