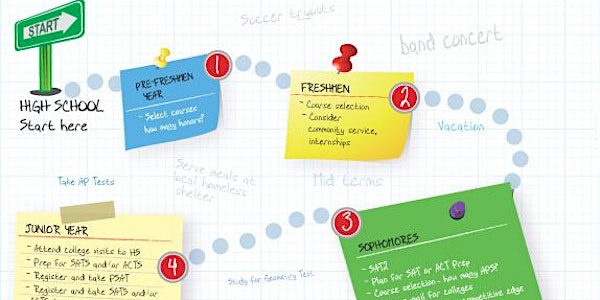 Path to College for Ninth and Tenth Grade Families
College is a long way off, but Palouse Pathways can get you started on your way!
When and where
Location
1912 Center 412 East 3rd Street Moscow, ID 83843
About this event
College is a long way off, but you can have fun making a plan to get there!Palouse Pathways has been helping families make college deams a reality since 2013.
We look forward to helping students in the casses of 26 and 25 start on their college journeys.
For students, the evening will feature time with friends, advice, activities and visits from favorite middle school teachers.
For parents, we'll give you the information you need to answer these questions:
how can I pay for college without going into debt?
how can I help my student with big college dreams?
how do I help my student get college ready when I did not attend college myself?
how do I plan ahead for college?
We encourage families to attend together, but students or parents are welcome to come on their own if that's not possible.
There will be pizza and prizes for students and parents. We'll be giving away two $50 WinCo Gift Certificates!