Path to Cash by The New Jersey CFO Leadership Council

Tuesday, May 10, 2016 from 8:00 AM to 10:30 AM (EDT)
Event Details
Path to Cash

Presented by
The New Jersey CFO Leadership Council
Tuesday May 10, 2016 @ 8:00am – 10:30am
KPMG, LLP offices
The New Jersey CFO Leadership Council has assembled an outstanding panel of experts and practitioners to provide an overview of "Coming to Terms" on financing arrangements. This session will focus on sources of capital available in the marketplace to help a company grow and expand its operations, manage working capital and secure lease financing transactions. Financing types to be reviewed include venture debt, mezzanine financing, equipment financing, revolving credit and asset based financing arrangements. These sources of capital should not be considered a replacement for an initial equity financing, but as a supplement to it.
Learning Objectives:
After attending the course, attendees should be able to:
Understand the various financing sources that are available and be able to ascertain which are applicable to their company at its specific stage in life and which are not.

Evaluate the costs to the company, both in cash (and/or equity dilution) that will occur.

Understand the various terms, conditions used in these different alternatives

Understand the key strategic elements that are negotiated in the term sheet acceptance process including financial covenants, pricing and fees, reporting requirements and documentation

Evaluate actual term sheets and documents used in the various types of transactions and discover the negotiability and non-negotiability of certain aspects in various different type of financings
Our Speakers:




 




 

Bob Dennerlein
Chief Financial
Officer


Russell Pinilis
Principal
KPMG, LLP
Moderator

Ashley Sarokhan
Senior 
Vice President
Capital One Bank




Chris Springer
President
CMS Advisory
Services
Registration
To register for this program, simply complete the form above. All CFO Leadership Council members can attend this event for free. Non-member senior financial executives who are CFOs, Vice Presidents of Finance, Directors of Finance and Controllers (or the like) are welcome to attend this program for $60. 
Please note that service providers or any executives who are not senior financial executives (CFOs, Vice Presidents of Finance, Controllers, Directors of Finance, etc.) will not be admitted attendance to this event. The CFO Leadership Council reserves the right to decline any registration.
More Information:
For more information about this program or The CFO Leadership Council, please contact Debbie Lindner, Marketing Director, NYC and New Jersey Chapters at debbie@cfolc.com. 
CPE Information:

Program Level: Intermediate

Field of Study: SPECIALIZED KNOWLEDGE AND APPLICATIONS RELATED TO SPECIALIZED INDUSTRIES

Recommended CPE: 1.5 CPE

Program Prerequisites: None

Advanced Preparation: None

Delivery Method: Live/Group 
About Our Speakers: 
 Bob Dennerlein, Chief Financial Officer 

Bob Dennerlein was most recently Executive Vice President, Finance and Chief Financial Officer, responsible for all financial, IT, and HR functions for Dialogic. Bob presided over returning the company to profitability, and selling the company to a private equity firm in a take private transaction. He also arranged financing with SVB which allowed for a significant return of capital to the investors. Prior to joining Dialogic, Bob was CFO for Raritan, Inc. where he led the company's efforts in raising private equity growth capital, as well as an ABL facility to fund operations. He also led a successful turnaround which enabled the company to expand its portfolio of new products and technologies. Before joining Raritan, Bob, as CFO for Globix, successfully closed and integrated two mergers and initiated a successful company turnaround program marked by double digit growth in revenue and EBITDA. Prior to Globix, Bob was Vice President and Controller for OpNext, formerly a NASDAQ-listed global optical components company. He has also held senior leadership roles at Agere Systems (formerly the Microelectronics division of Lucent technologies), International Specialty Products, Bongrain, S.A. and Nabisco Brands. He began his career at PricewaterhouseCoopers. Bob graduated from Seton Hall University with an MS degree in International Business and a BS degree in Accounting. He is also a CPA and board member of a private company in the IT managed services space. Bob is also a member of the AICPA, NJSCPA and FEI. 
Jeff Marshall, Chief Financial Officer 
Russell Pinilis, Principal, KPMG, LLP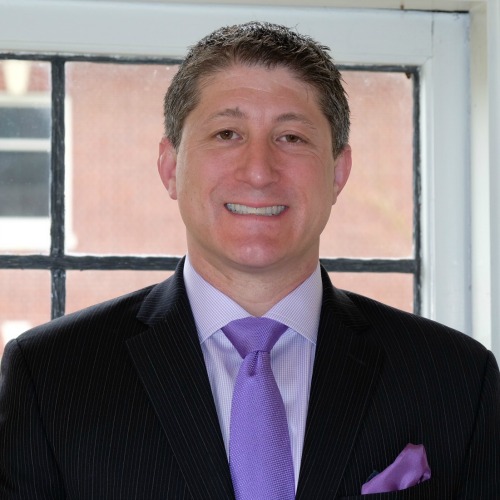 Russ has specialized in representing private equity and alternative asset managers for his entire career. He assists in navigating the complex tax rules to make sure that asset management businesses are structured in a tax optimal way, funds are established in an efficient manner, and in helping clients to structure transactions in the most tax efficient way possible. Russ also oversees complex due diligence projects to make sure that potential tax liabilities of target companies are fully understood. His experience includes representing publicly traded asset management companies in structuring their business, establishing numerous private equity funds, family office funds and hedge funds. In addition, Russ has represented clients on many portfolio company investments, ranging from large buyout transactions with complex international tax issues, to ensuring that start up venture capital investments are set up in a tax efficient manner. Russ is a frequent author and speaker on tax issues related to private equity structures and transaction. He received his LL.M. (Tax) from New York University School of Law; his J.D. from New York University School of Law and his B.A., Economics from Franklin & Marshall College. 
Ashley Sarokhan, Senior Vice President, Capital One Bank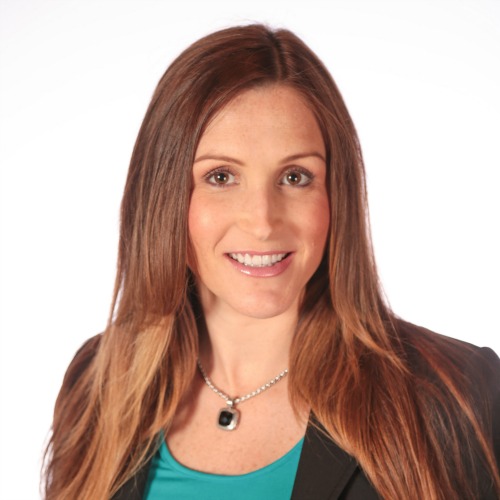 Ashley Sarokhan is a Senior Vice President and senior relationship manager with Capital One Bank. Within Capital One's Commercial Bank, Ashley is responsible for new business development and deal sourcing activities, which include outreach to business brokers, investment banks, attorneys, accountants, and consultants. Ms. Sarokhan partners with middle market companies that have sales revenues between $10 million and $2 billion and provides credit across multiple industries, debt structures, and corporate profiles. She has over ten years of experience in financial services with extensive business development and deal sourcing experience as well as portfolio management and credit expertise. Ashley has a BS in Finance from Pennsylvania State University and an MBA from NYU Stern School of Business.  
Christopher M. Springer, CPA, Chief Financial Officer

Christopher Springer (Chris) is a Chief Financial Officer with more than 25 years of experience building and diversifying financial services businesses.  Over the past two decades, Chris evolved ConvergEx from an early-stage company with less than 100 employees, to a global business with more than 1200 employees, generating $600M+ in annual revenue.   
Most recently, as Chief Financial Officer and Executive Managing Director of ConvergEx Holdings, Chris led all financial aspects of strategic transactions, including the management buyout from Bank of New York that created ConvergEx in 2006 as a private company with broker/dealer operations and proprietary software tools. From 2006-2014, Chris supported the growth of the company through 8 acquisitions, and provided financial leadership as the company pursued exit plans via IPO and private company sale. 
Chris' focus on building and managing broker/dealer operations began when he joined Executive Services Inc. (ESI), in 1988.  He served in accounting, then controller and ultimately CFO roles, managing day-to-day financial operations, as well as financial structuring transactions, including private equity investments and ESI's purchase by Bank of New York.
Apart from transaction leadership, Chris is a regulatory expert who has worked with the DTCC and SEC on regulatory development and reform. Chris is known for this industry leadership, as well as and for building and directing day-to-day finance and accounting operations and liquidity management. 
Chris started his career with Arthur Andersen & Company in New York, specializing in the financial services sector.  He is a Certified Public Accountant, holds a Master and Bachelor degree in Accounting and a Series 27 license. 
When & Where

The Offices of KPMG
51 JFK Parkway
5th Floor
Short Hills, NJ 07078-2702


Tuesday, May 10, 2016 from 8:00 AM to 10:30 AM (EDT)
Add to my calendar
Organizer
CFO Leadership Council ~ Membership
The CFO Leadership Council is a community dedicated to empowering its members to grow and thrive, no matter the challenge in front of them. We value every senior financial executive who walks through our door or engages us online.  Our events feature relevant speakers, panel discussions and conversations that spark new ideas, practical solutions and tangible takeaways to solve your most pressing issues. Each of our individual chapters offer a confidential, 'sales free' setting to allow you to talk freely and ask real questions of your peers. Our events are full of passionate, energetic senior financial executives who are there to collaborate and empower.
Path to Cash by The New Jersey CFO Leadership Council