Description
How do you protect the great ideas that launched your tech startup? In this introduction to intellectual property, we'll cover the various paths and strategies for protecting your IP including patents, copyrights and trade secrets.
Topics to be Covered:

Intellectual Property Protection Options

Filing a Patent Application

Trademarks & Copyrights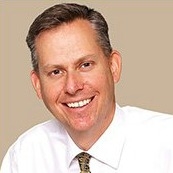 About the Instructor
Brad Heisler, Patent Attorney, Heisler and Associates
Brad received his Juris Doctor degree from the University of California, Davis, School of Law in 1991. Brad has filed and prosecuted hundreds of patent applications into patents both in the U.S. and overseas. He has also registered hundreds of trademarks. In addition, Mr. Heisler has been involved in patent, trademark and copyright litigation, has assisted clients in licensing and selling their inventions to industry and has procured intellectual property rights in foreign countries. Mr. Heisler has also served as an expert witness in intellectual property litigation. Mr. Heisler established Heisler & Associates in Roseville, California in 1994. Previous to this, he spent five years as an associate attorney with the Law Offices of Bloom & Kreten in Sacramento, California.
Mr. Heisler received a Bachelor of Science in Engineering degree with honors from Walla Walla College in 1988. Mr. Heisler's studies covered a broad range of disciplines including machine design, engineering materials, thermodynamics, circuit analysis, computer programming, control systems and instrumentation. Mr. Heisler has practical experience in computer programming, having assisted in developing a computer system for a proton beam radiation therapy system at Loma Linda University Medical Center.