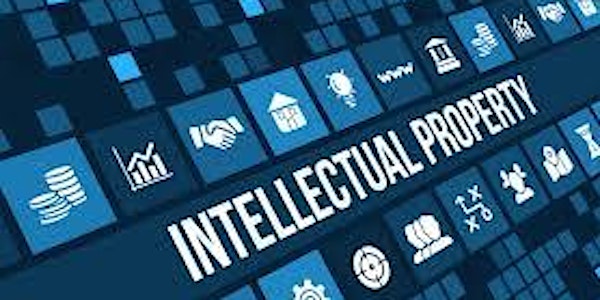 Patents 101 for Tech Entrepreneurs
Veteran Silicon Valley intellectual property attorney Dr. Steven Colby will provide an overview of patents.
About this event
Organizational Sponsors:
KEAP
Close more leads consistently!
Create a repeatable sales process for your team by making it easy to set-up appointments, track leads, and send quotes, all from your CRM.
Get a FREE trial here:
https://keap.com/lp/get-the-business?utm_medium=affiliate&utm_source=i2ipo&utm_campaign=i2ipoweb&utm_content=
Build and Grow Your Online Reputation with NiceJob.com!
For a FREE trial, visit:
https://nicejob.grsm.io/idea-to-ipo
SEMrush
WHERE GOOD MARKETERS BECOME GREAT!
Join 4 million SEMrushusers
Analyze data on more than 580 million domains and more than 16 billion key words!
Find the most profitable keywords for your website!
Get a FREE 7 Day TRIAL!
Visit:
https://www.semrush.com/sem/?ref=9340528129&refer_source=&utm_source=berush&utm_medium=promo&utm_campaign=link_7-day_pro_trial
Need help with bookkeeping and accounting?
Get a FREE trial with Bench!
Visit:
https://bench.grsm.io/idea-to-ipo
@ideatoipo
www.idea-to-ipo.com
Subscribe to our YouTube Channels:
https://www.youtube.com/channel/UCjYga11avYH_CUpC0BSyDng
www.youtube.com/ideatoipo
This is an online event. Participation is 100% online.
Participants can be located anywhere in the world.
This event is FREE to attend!
Hurry! Slots are limited!
(The login link will be emailed to Eventbrite registrants right before the start of the event.)
Veteran Silicon Valley intellectual property attorney Dr. Steven Colby will provide an overview of patents. This webinar is geared towards tech entrepreneurs.
The presentation will highlight the critical knowledge a startup decision maker needs in order to make practical, informed patent-related business decisions. Anyone planning to launch or work for a tech startup should attend.
Dr. Colby will discuss:
Why patents matter to startups
Value, value, value
Avoiding other's IP
Digging deep – anatomy of a patent
Which parts matter
Understanding claims
Patent pitfalls – how to avoid mistakes
and more!
Please come with your questions, comments and scenarios.
About the Speaker:
Dr. Steven Colby is a partner and patent attorney at Rimon Law. He focuses on early stage startups and develops IP with a view of increasing company valuation. Steve received his Ph.D. from Indiana University, Bloomington, where he focused on the development and design of scientific instruments. He has over 40 published scientific papers and abstracts and holds several patents. Prior to becoming a patent attorney, Dr. Colby was director of product development for a scientific instrument company. His professional background extends to software and hardware development, website development, manufacturing management, electronics, sensors, measurement devices, control systems, mass spectrometry, chromatography, and bioanalysis.
For more info on Idea to IPO events, visit:
www.idea-to-ipo.com
Your email address will be shared with the speaker for the purpose of allowing the speaker to send a copy of the slide presentation and the recording of the webinar to registered attendees.